Xbox Series X leaked photos show off hardware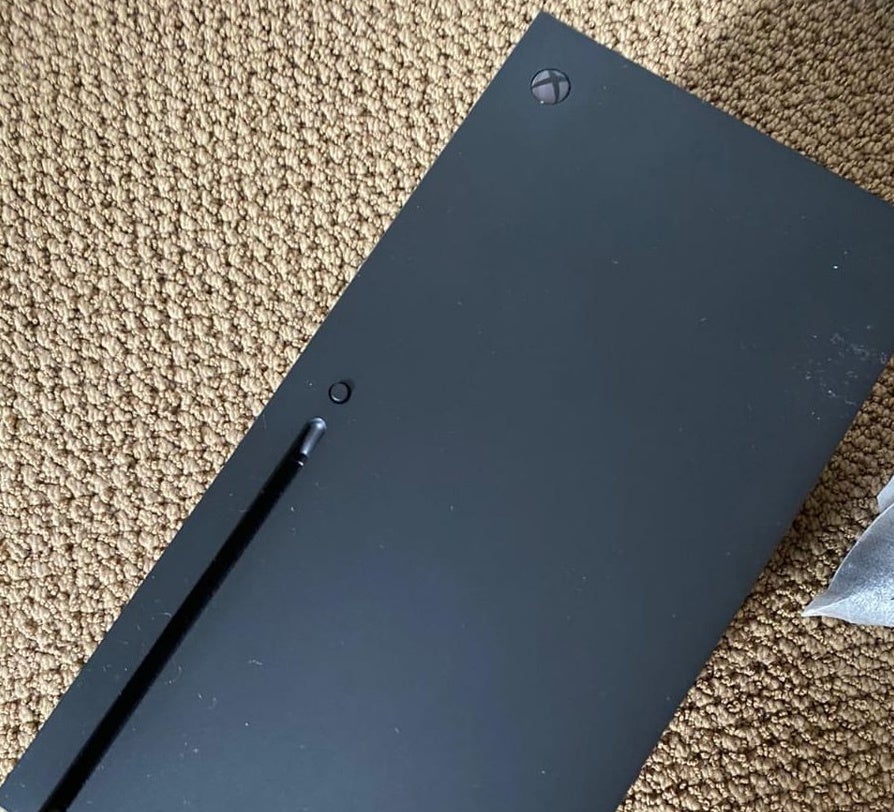 Thanks to what appears to be a clumsy leak, we now have our first look at a real Xbox Series X.
Earlier today, two photos of an Xbox Series X console started making the rounds. The images were posted by Twitter user @Doug_DragoX, and they show the front and back of the unit.
The port make up on both the front and back is identical to the recently reported outline, but more interestingly, the unit's serial number is visible on the back. Serial numbers are unique identifiers, so they're often blocked before images like those are shared online.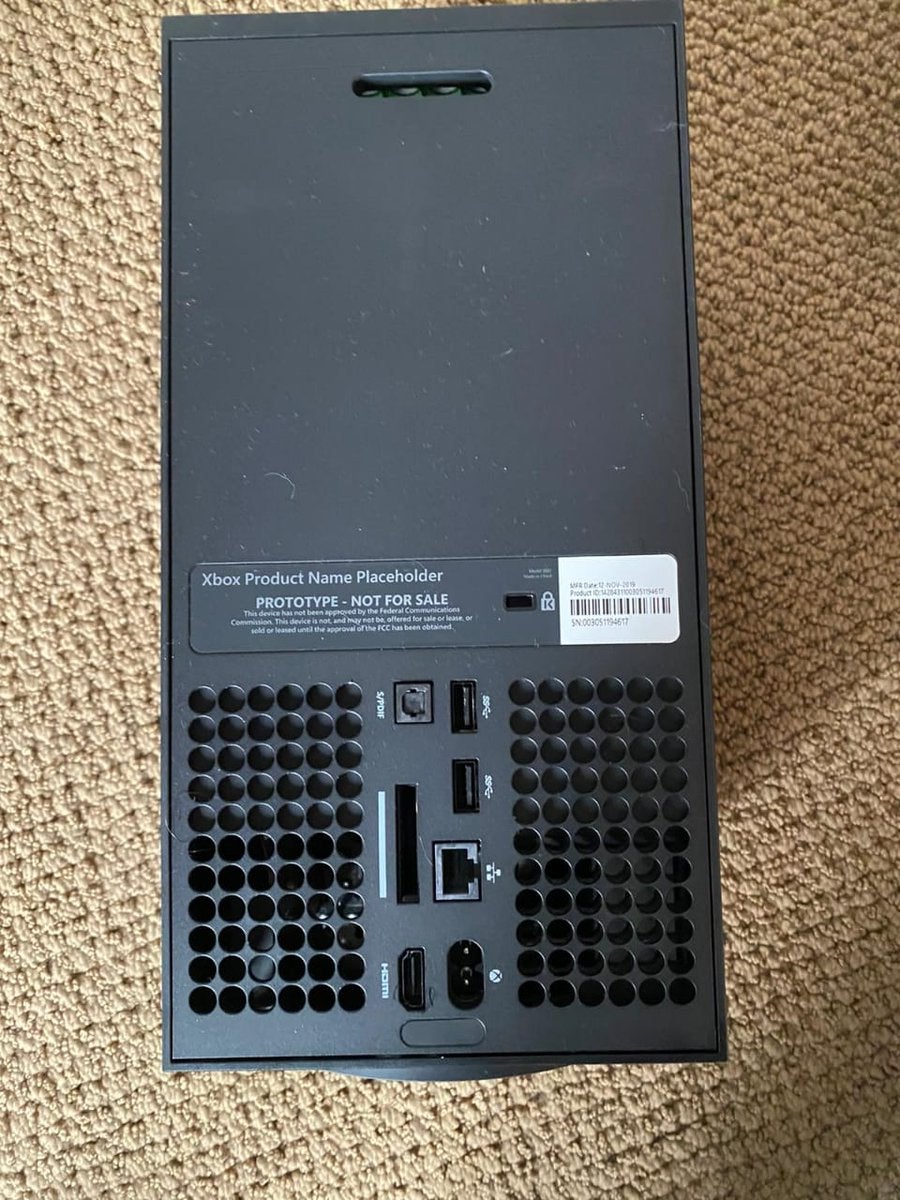 Whoever shared these pictures can be tracked down by Microsoft. It also appears the serial number is not fake, as someone already found success registering it to their Microsoft account.
As previously reported, the back of the unit has two USB-A ports, an optical out, HDMI, Ethernet port, and a dual-pin power socket. There's also a wide, non-standard port which may be there for debugging purposes since this is a development kit, and likely won't be available on the consumer model.
Curious to learn more about Xbox Series X? Head over to our big page for all confirmed details so far, including price, release date, specs and more.