Where to buy the Xbox Series X and Xbox Series S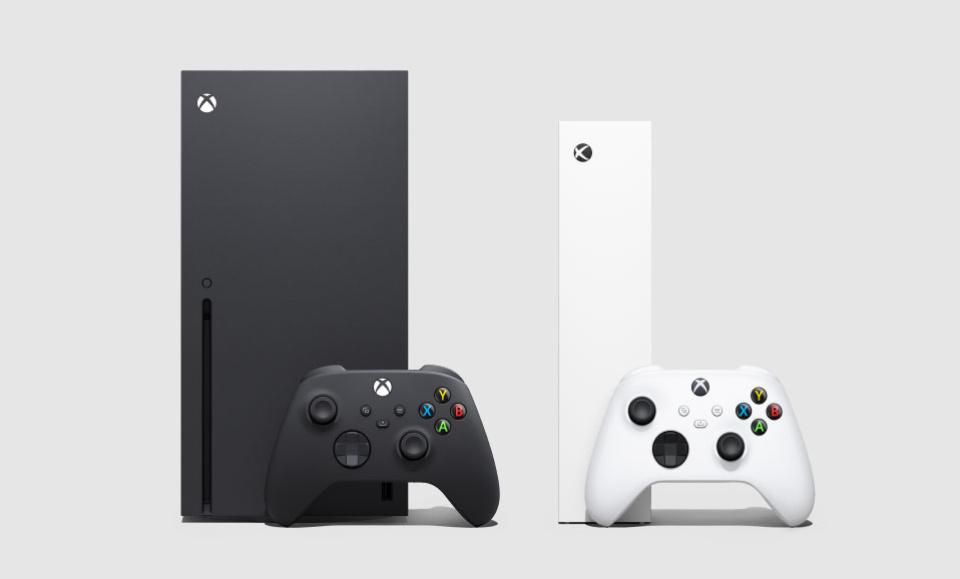 The Xbox Series X and the Xbox Series S are flittering in and out of stock at various retailers. Demand is very high as we look to Microsoft's newest generation of consoles and all the associated exclusives and peripherals.
Xbox Series X/S Consoles
Xbox Series X ($499.99/£449.99/€499.99):
Xbox Series S ($299.99/£249.99/€299.99):
Xbox All Access:
Pre-ordering an Xbox Series X at the moment will cost $499.99/£449.99/€499.99. For this, you'll get the console itself, the controller and an Ultra High Speed HDMI cable. You can also get the smaller Xbox Series S for $299.99/£249.99/€299.99. There are no bundles available at time of writing.
That being said, one big initiative that's available for new consoles is Xbox All Access. This monthly payment plan lasts for two years but gets you either console and 24 months of Xbox Game Pass Ultimate. This plan costs $34.99/£28.99/€34.99 for the Series X, and $24.99/£20.99/€24.99 for the Series S. Taken as a whole, this plan generally lowers the price involved by a small amount, assuming you were going to get Xbox Ultimate Game Pass either way. This plan is available at fewer retailers than the regular consoles, but Microsoft has said they will be bringing it to more countries and retailers in 2021.
Xbox Series X/S Accessories
Xbox Series X/S Wireless Controller
Rechargeable Battery + USB-C Cable
Xbox Storage Expansion Card
Microsoft Store - TBC
Amazon UK - TBC
Amazon US - TBC
Elite Series 2 Controller
Microsoft has announced that all the official Xbox One accessories will be compatible with the Series X and S, meaning that any controllers and hardware you have leftover should work on the new generation of consoles. There aren't many new accessories announced at the moment, possibly for that reason, but we've listed those that are worth keeping an eye on, and we'll be sure to update as we find out more. The Xbox Storage Expansion Card is likely the most important if you're looking to add more room for Xbox Series X/S game installs on your console.
Xbox Series X/S Games
We've listed all the Xbox Series X/S games you can currently pre-order below. See anything that makes you particularly excited?
Amazon US:
There's no shortage of launch title games when the Series X and S hit shelves as well as a whole glut of games supposedly coming soon after – even if many are available on last-gen, too!
Halo Infinite looks to be a big seller on the Xbox (though it's been delayed to 2021), and there's a new Fable game in the works. Plus, some existing games will be making the jump to a new generation, like Marvel's Avengers, Gears 5 and Devil May Cry 5. There's also going to be thousands of backwards compatible games, and Xbox has announced the existence of their "Smart Delivery" system, in which certain games will transfer across from the Xbox One (though not all games will do this).
Still considering your own Xbox Series X or S? We've outlined all the Xbox Series X's specs right here, as well as all more confirmed titles and important details. Alternatively, check here to see how the Xbox and PS5's sizes compare if space is at a premium in your living room. Are you going to take the plunge and get the latest generation of Xbox?