Devil May Cry 5 Special Edition coming to PS5 and Xbox Series X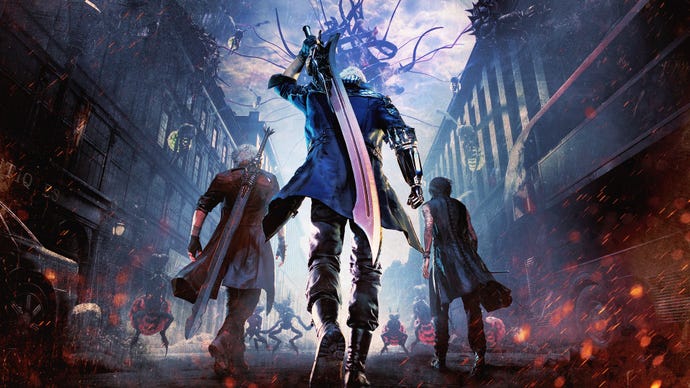 Announced today during the PS5 Showcase was Devil May Cry 5 Special Edition.
Capcom is kicking off the new console generation with Devil May Cry 5 Special Edition.
This edition comes with new features and game modes in addition to the "heavily requested" arrival of Vergil as a playable character.
With this version, you can expect next-gen features such as ray tracing technology and enhanced 3D audio, fan-favorite modes including Turbo Mode and Legendary Dark Knight Mode, and the inclusion of Deluxe Edition and EX Color Pack content.
Devil May Cry 5 Special Edition will be available for PlayStation 5 and Xbox Series X for $39.99, or the regional equivalent, with the digital version arriving as day one launch titles for next-gen consoles.
The release timing of the physical versions will be shared at a later date.
The Xbox Series X version of will also be compatible with Xbox Series S. For the Xbox Series X and Series S versions of the game, ray tracing will be included as part of a downloadable title update.