The Xbox Series X backside design AMD showed at CES is not official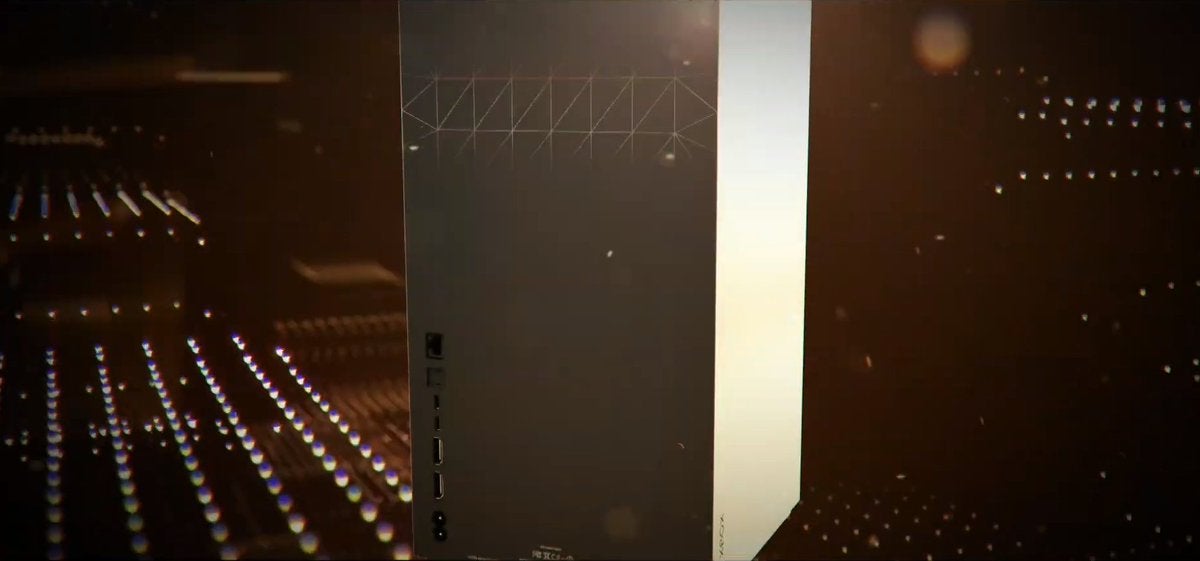 AMD has now clarified that the Xbox Series X design shown earlier today did not come from Microsoft.
Update: After generating plenty of conversations about the Xbox Series X's potentially unannounced capabilities, and Microsoft's plans, AMD has now confirmed that the 3D model shown during its CES 2020 keynote is not official.
Which means, the ports everyone is speculating about may not actually end up in the final product. The company said the design was instead sourced from Turbo Squid, a repository of 3D models used by professional designers.
"The Xbox Series X imagery used during the AMD CES press conference was not sourced from Microsoft and does not accurately represent the design for features of the upcoming console," said AMD.
You can read the original story, and see the design, below.
Original story: The Xbox Series X backside was on full display during AMD's CES keynote, where we were briefly shown the console's rear-end connecticity ports as part of the tech company's intro sizzle reel.
So what can you expect from Microsoft's next-gen console? From what we can see, the new system will feature two HDMI ports, as well as two USB-C ports, an Ethernet port, and optical out. There is also a two-pin connector on its rear, and USB ports are also included on its front.
Xbox Series X is slated to launch holiday 2020. As we saw during its reveal at last year's Game Awards, the next-gen console features an upright design instead of lying flat as we've seen in past Xbox consoles.
Xbox Series X has been described as the fastest and most powerful Xbox ever made. Microsoft confirmed during its reveal event that all 15 Xbox Game Studios are currently developing what it describes as "the largest and most creatively diverse lineup of Xbox exclusive games in our history" with the Xbox Series X in mind – the first of which is Hellblade 2.