Fortnite: Season 8 Week 9 challenges - time to earn your late-season Battle Stars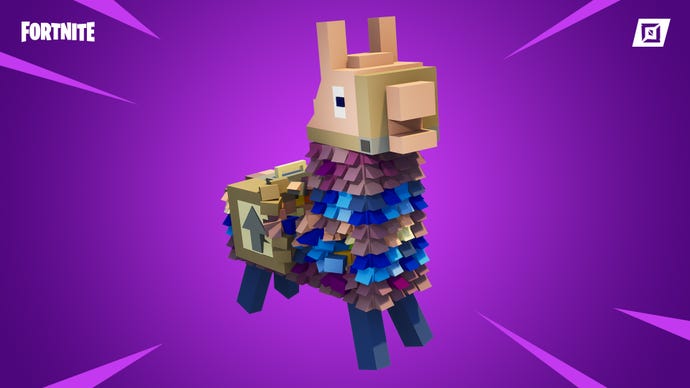 We're on the penultimate week of Season 8, and although the weekly challenges aren't the most exciting thing happening in the world of Fortnite right now, let's have a look at your tasks this time. There are a few interesting ones in the Season 8 Week 9 challenges, including one you'll need a teammate for.
As normal, you part of the Week 9 challenges, you'll be landing, searching, and dancing to earn your Battle Stars, with the list split into Free and Battle Pass challenges.
Fortnite Season 8 Week 9 Free challenges
Stages: Land at Loot Lake, Lucky Landing, Salty Springs, Lonely Lodge, and Haunted Hills

This is pretty straightforward to do across five matches, but remember you don't have to land at the location at the start of the match, you can use items like the balloon or Iron Man jets to get in the air and land again.

Search chests at Polar Peak or Lonely Lodge (0/7)

There are tons of chests in Lonely Lodge for you collect, so I'd recommend heading there. Try the top and middle of the watch tower in the south of the area, as well as the sports store and houses in the north.

Ride three different Volcano Vents without landing

Your best bet here is to head to the northeastern part of the map here, near the Volcano. You can either try and complete this using the vents just to the south of the Volcano itself, or you can go to the geyser field on the north side of the Volcano, to the northeast of Lazy Lagoon. There are loads of Vents here that you can use.
Fortnite Battle Pass challenges
We've got a map for all of these stages, click the link above to see the full rundown. In brief, you're headed to southwest of Polar Peak, south of Paradise Palms, and north of the Volcano.

Deal damage to opponents from below

This shouldn't be too difficult to complete in the Endgame LTM, since most of the enemies you'll face will probably be able to fly.

Revive a teammate at a Reboot Van

A really interesting challenge. I can't remember a regular weekly ever needing someone else to be completed. These appear in the regular duos and squads modes of Fortnite, so jump in, party up, and get reviving!

Eliminate an opponent in different matches (0/5)

If you're struggling to get consistent eliminations, try out the LTM modes. These often dish out powerful weapons and the competition is less serious.
Fortnite Season 8 Weekly challenges
You can also check out where to find the Fortnite Season 8 hidden Battle Stars and Banners here and the Endgame challenge list here.