Fortnite: Dance between three Ice Sculptures, three Dinosaurs, and four hotsprings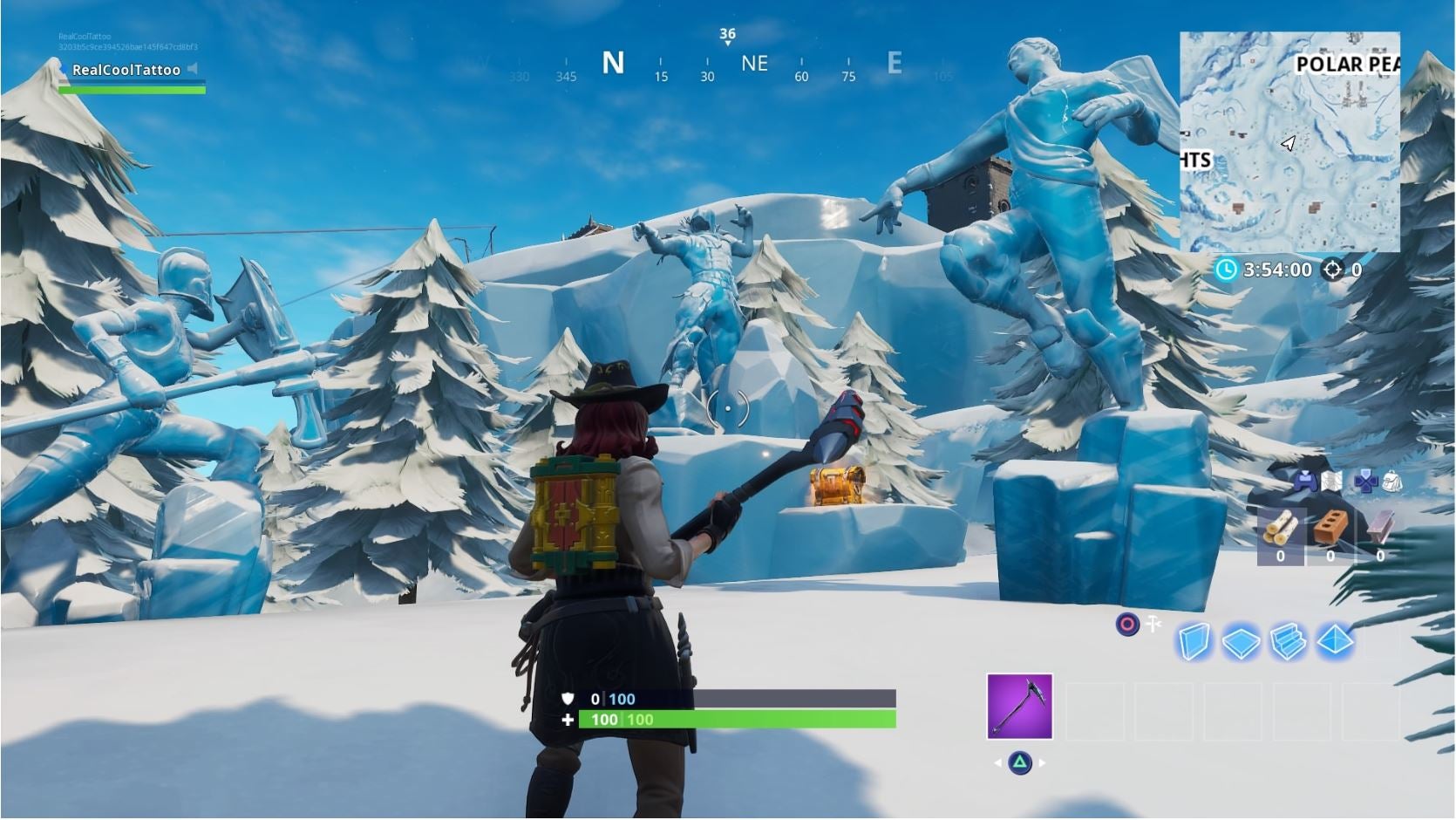 It's time to get your disco on and boogie down in the name of Battle Stars! Here's how dance between three Ice Sculptures, three Dinosaurs, and four Hotsprings in Fortnite.
While it might take two to tango, all you need to do to complete this challenge is waltz around the Fortnite map to three different locations in three games and pull out your best dance emote. Make sure you have one equipped before you board the bus!
Since this is a "Stage" challenge, you'll have to visit each location in a separate match, rather than hustling your way between them.
Stage 1: Dance between three Ice Sculptures
For the first stage - Dance between three Ice Sculptures - rock up to the southwest of Polar Peak, in the southwest of the Fortnite map.
At the base of the peak, you'll find Sculptures of three iconic Fortnite skins in battle. Dance in the middle of all three, and you'll complete the first stage.
Stage 2: Dance between three Dinosaurs
When you've done that, samba your way over to Paradise Palms and look to the south. Following the southern road out of the area, it will eventually turn to the west.
Just as it bends you should see three giant dinosaur statues, squaring up for a hoedown. Dance in the middle of the T-Rex, Brontosaurus and Triceratops to complete the next stage.
Stage 3: Dance between four Hotsprings
The final location is the most obvious. To find the Hotsprings you need to go to the geyser field to the north of the Volcano, just to the northeast of Lazy Lagoon.
Get your groove on between the four large pools and you'll get your final set of stars!
For a look at the rest of this week's challenges, check out our full list!
Or if you're in for some Marvel-themed fun, peruse the Avengers Endgame LTM challenges!
Fortnite Season 8 Weekly challenges
You can also check out where to find the Fortnite Season 8 hidden Battle Stars and Banners here and the Endgame challenge list here.