Fortnite Season 8 Week 10 challenges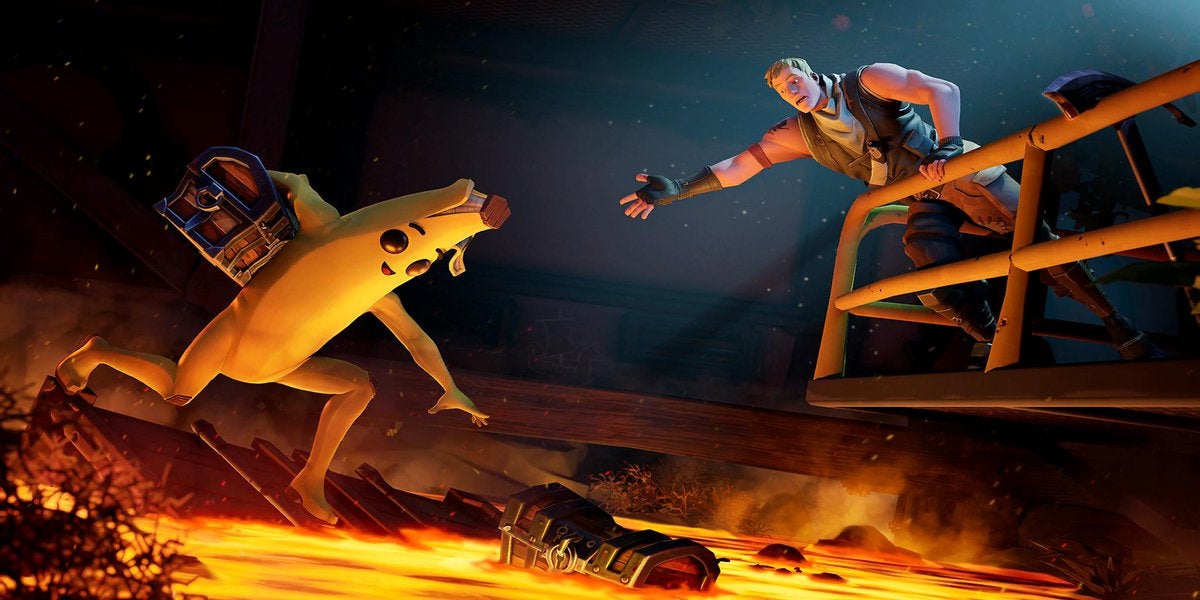 It's Week 10, so let's take a look a the final challenges in Fortnite Season 8.
This week, you'll be launching yourself out of Pirate Cannons through hoops, harvesting materials and looking for more buried treasure across the map. There are also a few elimination challenges, so grab a weapon as quickly as possible and keep your eye out for opponents as some areas are going to get quite busy.
Fortnite Free challenges
Stage 1: Harvest 500 Wood in a single match (0/500)
Eliminate three opponents at Tilted Towers or The Block (0/3)
Fortnite Battle Pass challenges
Deal 500 damage with an Infantry Rifle or Heavy Assault Rifle (0/500)
Deal 100 damage within 10 seconds of landing after using a Volcano Vent (0/100)
Eliminate two opponents from closer than 5m away (0/2)
For the free staged challenge, you need to harvest 500 wood, brick then metal in a single match.
Fortnite Season 8 Weekly challenges
You can also check out where to find the Fortnite Season 8 hidden Battle Stars and Banners here and the Endgame challenge list here.