Fortnite: 14 Days of Summer event challenges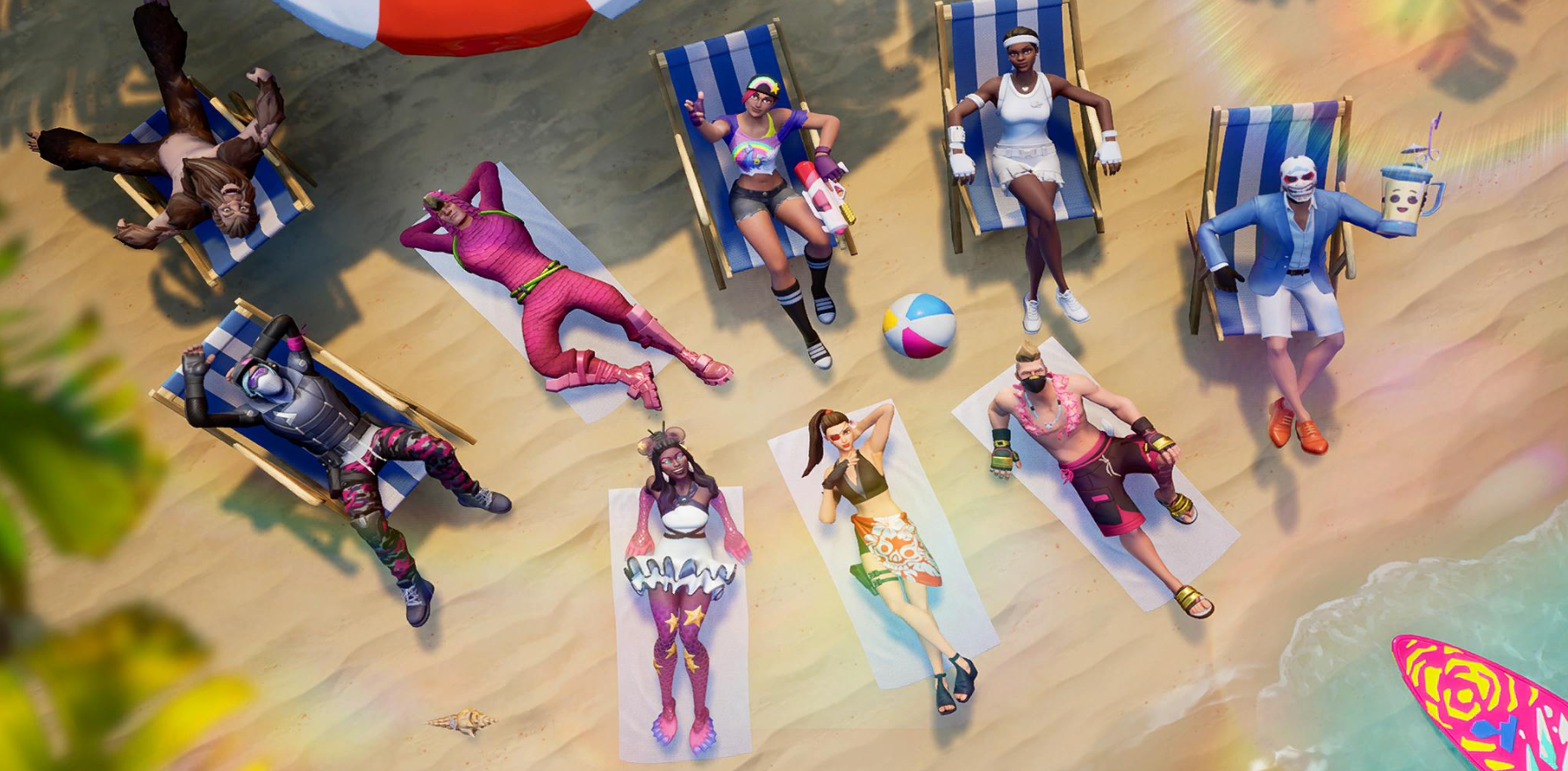 A series of new LTMs are making their way to Fortnite and there are lots of new, summer-themed challenges for you to complete.
The 14 Days of Summer LTM has started and there are loads of rewards to earn over the next two weeks. You'll get a reward for every challenge you complete and if you managed to finish them all you'll get a Peely Blender backbling for your troubles.
Each day, a new item will be unvaulted in Battle Royale and there will also be a new LTM each day. These challenges will be available for an extra week, so dive in to get some cool summertime rewards.
Fortnite: 14 Days of Summer LTM
Lucky for you, the full list of challenges leaked before the event, so this is what's supposed to be in store for the duration of the event.
Some of the items for later challenges are rewards from previous challenges, so you'll need to complete this in the order below. Land as quickly as you can and grab a weapon as some of the areas will get busy quite quickly.
Thank the Bus Driver and finish top 20 in different matches (0/5)
Bounce off of a giant beach umbrella in different matches (0/3)
Score trick points with a Driftboard with the Neon Tropics applied to it (0/250,000)
Launch fireworks found along the river bank (0/3)
Get a score of 10 or more on a Carnival Clown Board (0/1)
Visit a giant beach umbrella and a huge rubber ducky in a single match (0/1)
Search the hidden seashell in the beach themed loading screen (0/1)
Destroy grills with the Low n' Slow Harvesting Tool (0/7)
Fortnite Season 9 Weekly challenges
Here's where you can find the all the Fortbyte locations, as well as the 14 Days of Summer challenges.