Fortnite: Dance at different beach parties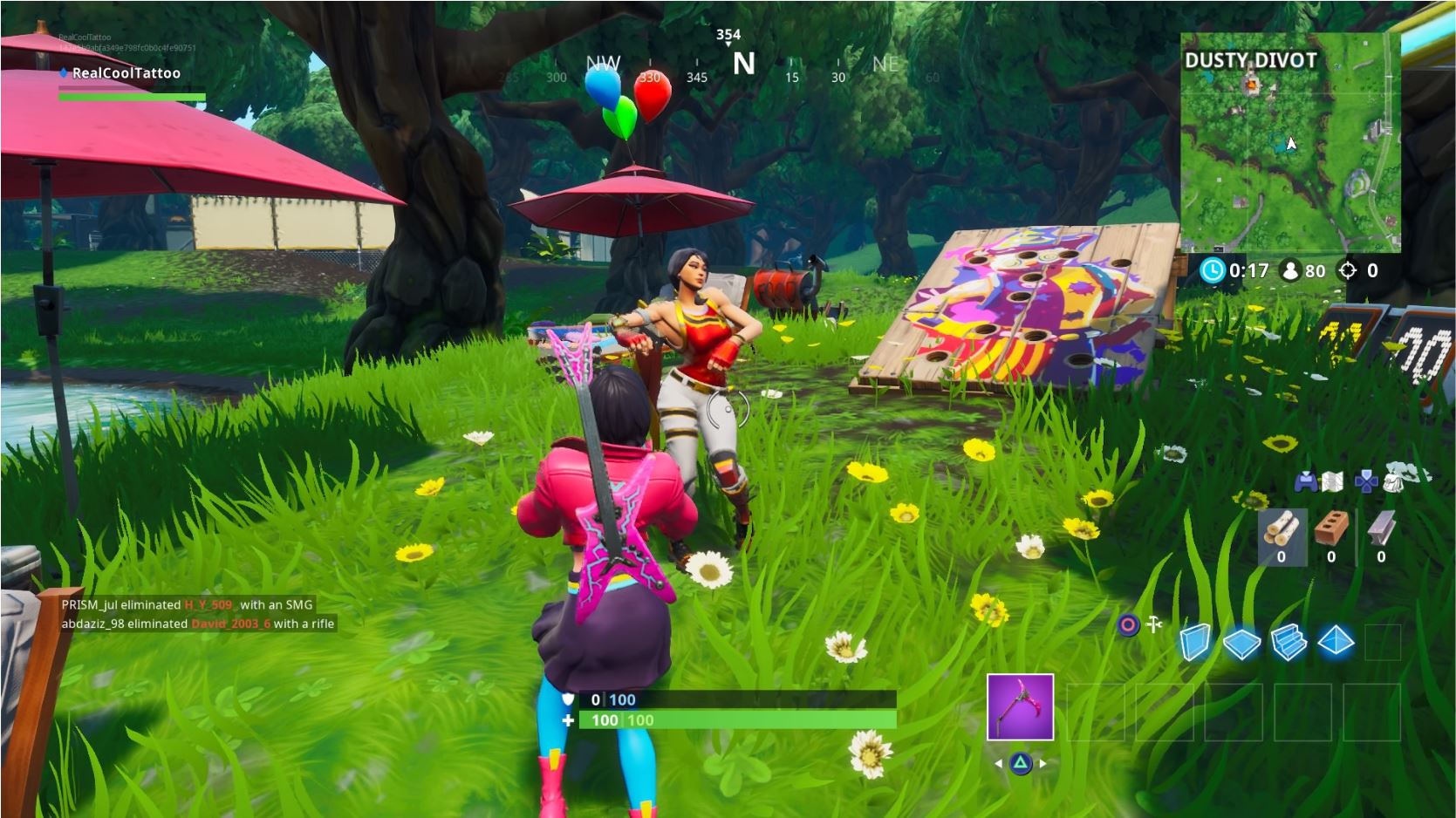 Fortnite's latest dance challenge has you grooving along at a seaside celebration to usher in the summer! Here's everywhere you need to go to "Dance at different beach parties" in Fortnite.
Before you head off into a match and join the Battle Bus conga line, make sure you have a dance emote equipped from your locker. People tend to hang around new challenge areas looking for easy eliminations, so you'll need to bust a move quick.
Fortnite - Dance at different beach parties
There are 6 beaches that you need to dance at in total.
They're at the following locations:
| Beach Party Location | Map Reference |
| --- | --- |
| Northwest of Loot Lake | D4 |
| Southeast of Neo Tilted | E6 |
| Southeast of Dusty Divot | G6 |
| Northwest of Paradise Palms | H8 |
| Southwest of Paradise Palms | H9 |
| North of Lazy Lagoon | F2 |
But since all the pirate hijinks of last season, we know that a treasure map works best. So we've also made a full map of every beach for you to follow:
If you're trying to visit multiple in a single match, your best bet is probably to use the slipstreams to get around the centre of the map, before moving over to the eastern stream to head over to Paradise Palms.
For more info on what's going over the next two weeks with the rest of the 14 Days of Summer challenges - because it's a Fortnite fortnight, geddit - check out our full page! There are loads of new items to earn, unvaulted weapons to spam, and a fresh LTM every day.
Today also brought Fortbyte 11 - Found beneath a circling Jungle parrot.
Or if you need help finishing up any of this season's challenges take a look at the list below:
Fortnite Season 9 Weekly challenges
You can check out all the Fortbyte locations here.