Fortnite: Visit an Oversized Phone, Giant Piano, and a Dancing Fish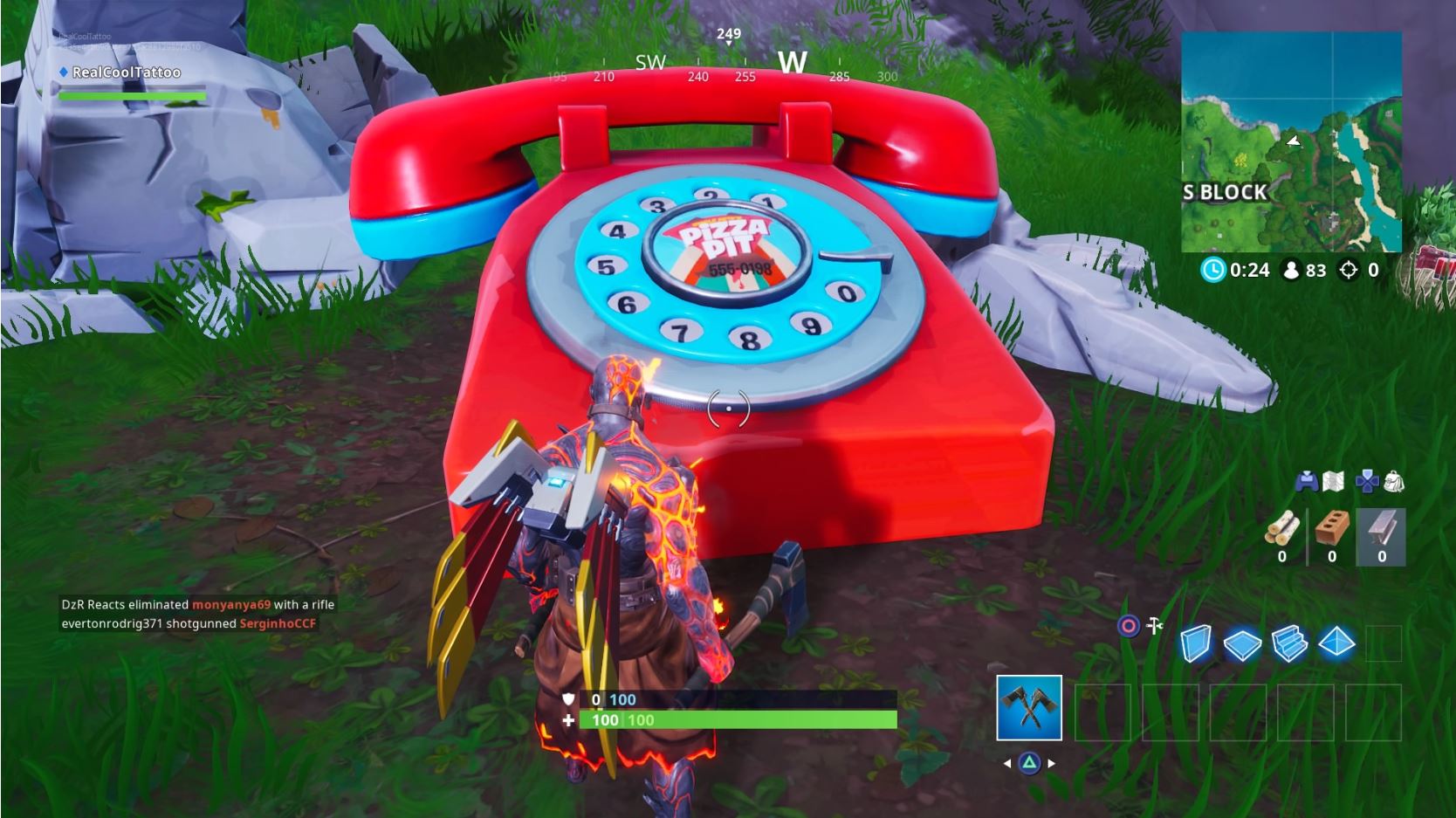 It's like being in Honey, I Shrunk the Kids. Your task this time around is to tour the Fortnite map and call in on various enormous items! Here's how to visit an Oversized Phone, Giant Piano, and a Dancing Fish in Fortnite.
You don't have to complete this challenge in stages, so not only could you visit each location all in one game, but in any order.
Visit an Oversized Phone
The oversized phone is the furthest location that you have to visit from all the others. To find it go to the northwest of the map and head east from The Block.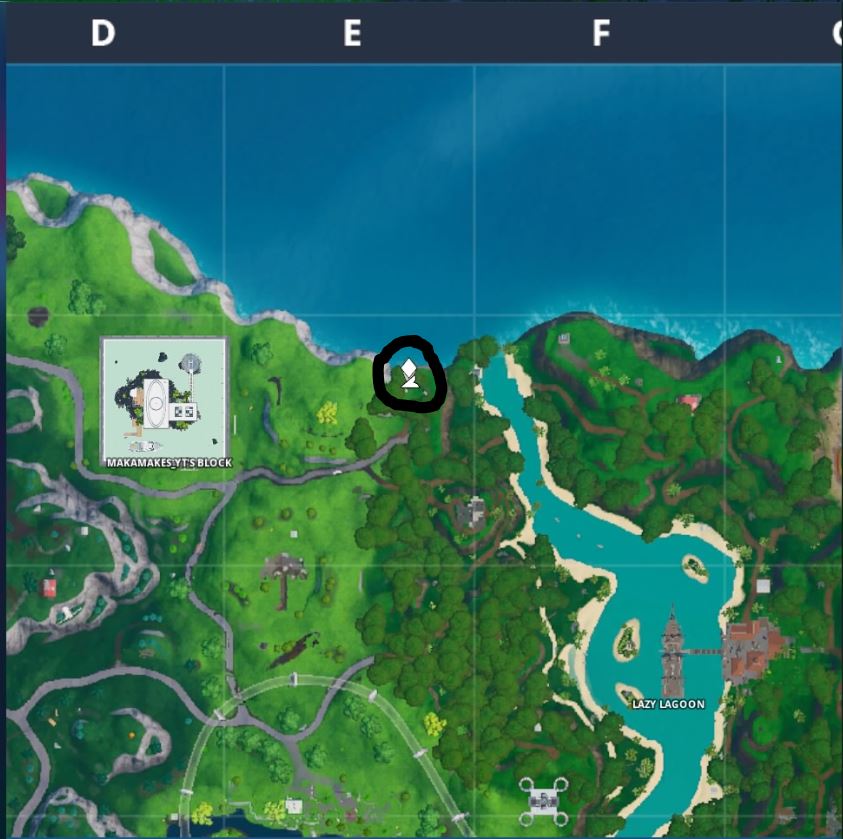 You'll find the massive phone near the northern shore of the island, in map reference - it's huge and red, you can't miss it.
Visit a Giant Piano
You might already know where to find the giant piano, since it featured heavily in weekly challenges over Christmas where you had to play carols on the keys.
To find it, head over to the eastern side of the map near the mansion south of Lonely Lodge.
A little to the north of the mansion, you'll find what you're looking for next to the eastern cliff edge. You'll be tinkling a tune in no time.
Visit a Dancing Fish
This location is quite easy to get to from the others thanks to the new Slip Streams.
Known for terrifying pets the world over for decades, Billy the Big Mouth Bass is a bit of a classic, and just to the southwest of Mega Mall you'll find a huge dancing fish plaque crashed into the top of a building.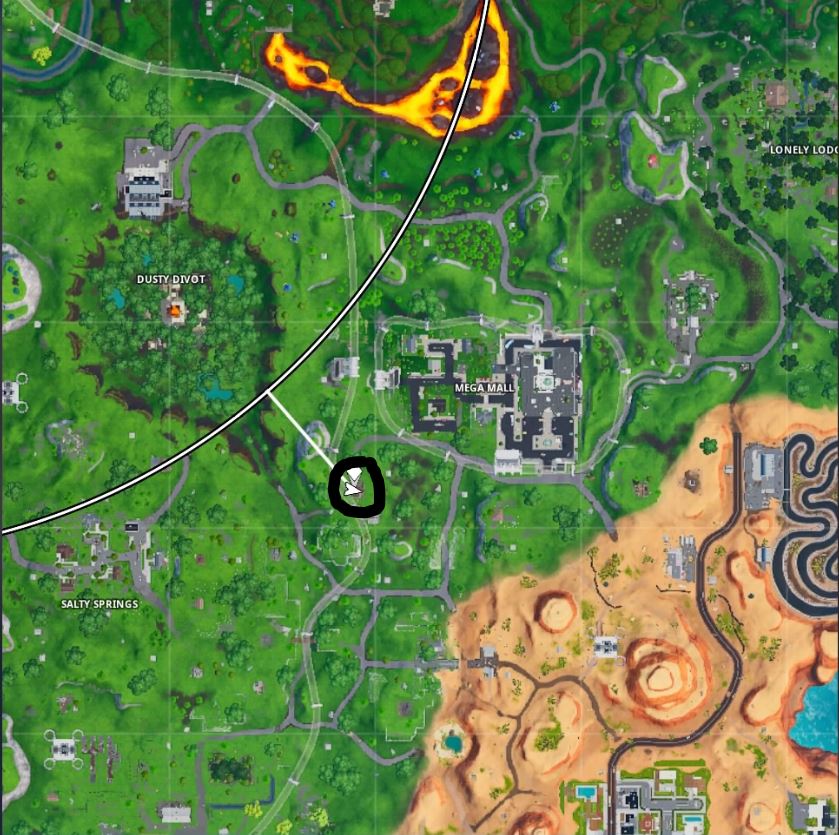 Take the windtunnel over and land on the roof to complete the challenge.
For more on this week's challenges, check out our full page.
Fortnite Season 9 Weekly challenges
Here are all the Overtime Challenges, Birthday Challenges and Fortbyte locations