The Witcher 3: Finders Keepers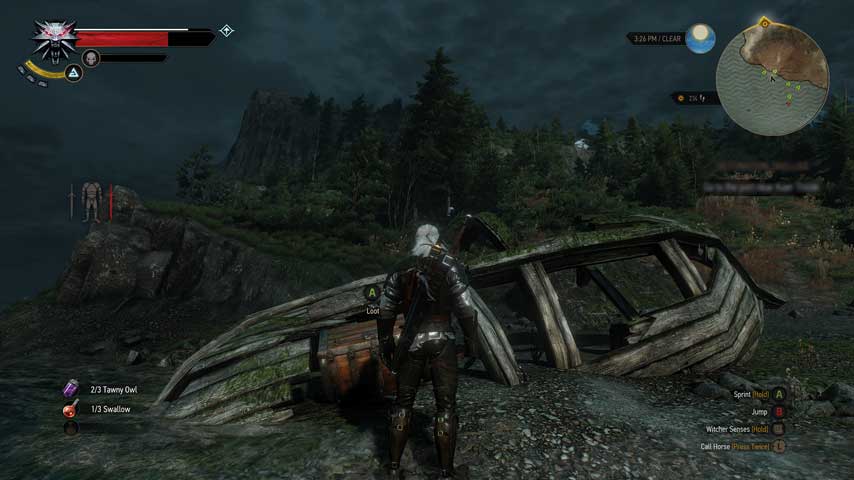 This quest will only be found by those who take the time to really explore the Skelligan coast.
The Witcher 3: Finders Keepers
This quest takes place near the Giants Toes signpost on the north east coast of Ard Skellig. To find the quest, look for a campsite and two boats, then head north to the largest of the giant's toes, battling any Dagr you encounter on the way.
At the toe you should find a bunch of pirates and a shipwreck. Beat them up and loot the half-buried treasure chest to score a sword. Now look around with Witcher Senses for a crate with a clan crest on it.
Travel to Spikeroog and specifically the town of Svorlag. There's a merchant here who was waiting for the wrecked ship; he'll pay you handsomely for the sword you recovered. The quest concludes.
Back to Act One: Novigrad secondary quests, or back to The Witcher 3 guide and walkthrough.