Fortnite gets new Drum Shotgun in round 2 of the v9.30 Content Update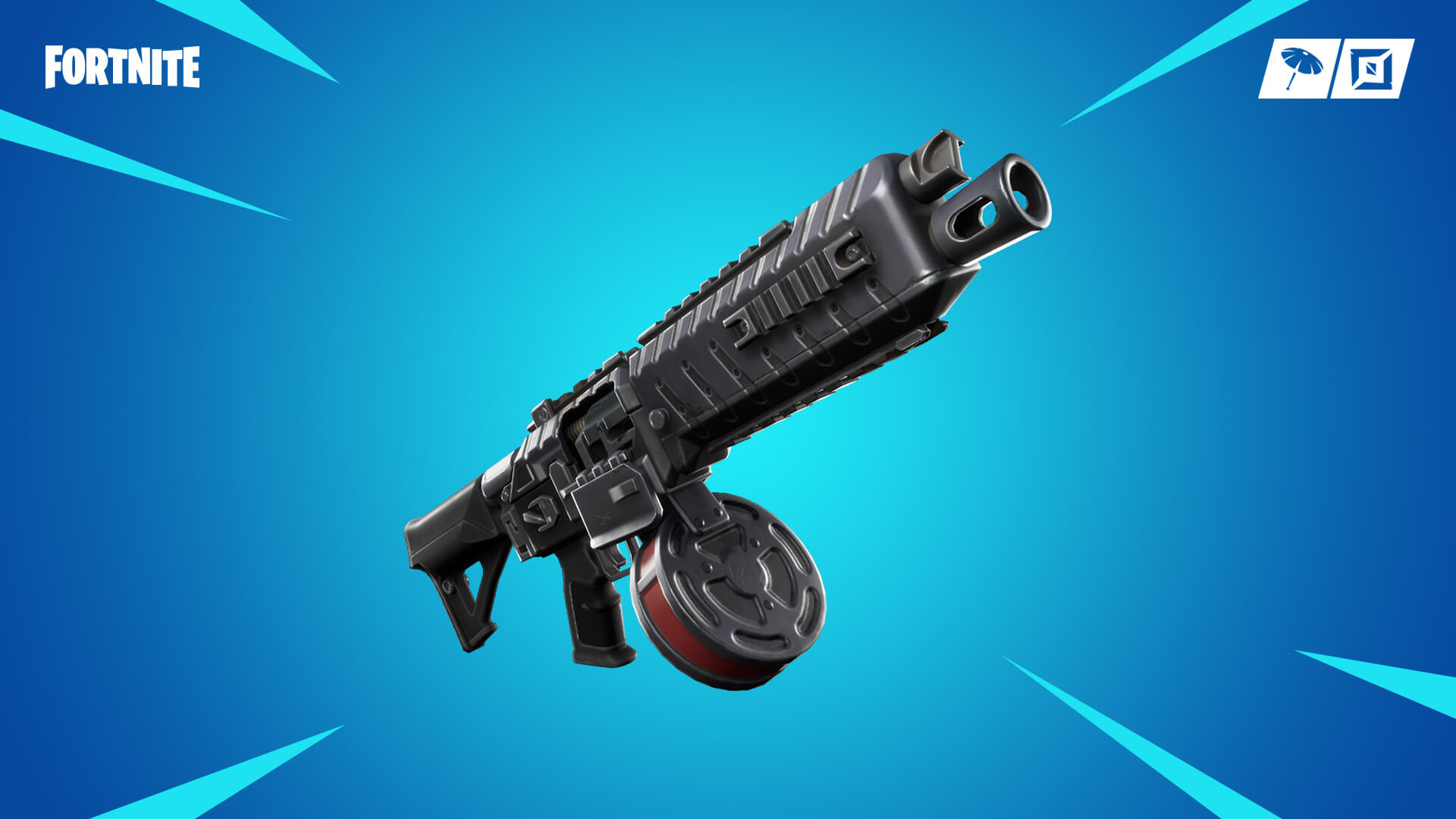 Do you know what Fortnite really needed? Even more shotguns! And while this one might have a percussive name, it shoots slugs and shells, not cymbals. Epic Games has introduced the brand-new Drum Shotgun into Fortnite via a second v9.30 content update.
While there's usually only one main part to a content update, it's likely that the Drum Shotgun was held back due to a bug, or to not clash with other classic shotguns appearing in the daily 14 Days of Summer Unvaulting event.
Fortnite Drum Shotgun
We've had similar weapons to this Drum Shotgun before, but this version comes with a 12 shot magazine. It's only available in Common, Uncommon, and Rare varieties, so it looks like this might be supposed to replace the venerable Tactical Shotgun at some point.
Based on range it deals 45/47/50 damage per shot, and is available from Floor Spawns, Vending Machines, and Loot Carriers.
In other news, Creative is getting a new suite of Paradise Palms Hotel themed prefabs.
Save the World however, gets a new Stars and Stripes Jonesy skin just in time for the 4th of July, as well as the explosive OP-ness of the Boom Bow.
The 14 Days of Summer challenges are still going! Today you have to bounce off of a giant beach umbrella in different matches.
For help with any other of this season's challenges, use the list below:
Fortnite Season 9 Weekly challenges
Here's where you can find the all the Fortbyte locations, as well as the 14 Days of Summer challenges.