Battlefield 2042 is essentially three games in one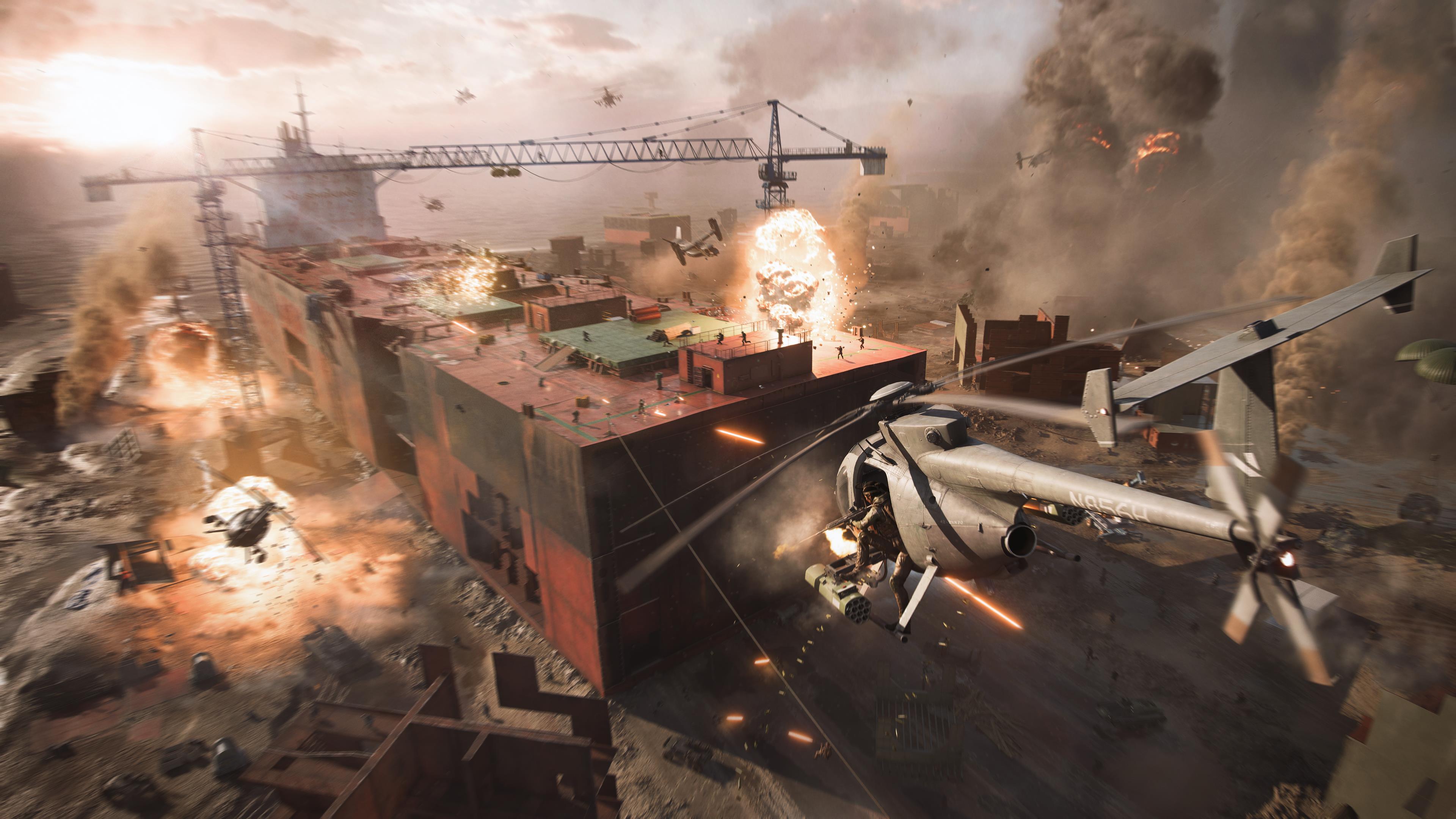 Battlefield 2042's multiplayer is taking a different approach to the one series fans are used to.
Though today's Battlefield 2042 reveal was brief, DICE shared plenty more details at a preview event last week. One of those being how the studio is approaching multiplayer this time around.
Because Battlefield 2042 won't have a single-player campaign, DICE seemingly wanted to create a lot of value for players in the game's multiplayer modes. Multiplayer in Battlefield 2042 is made up of three distinct experiences.
The first is All-Out Warfare, which was the focus of the event. All-Out Warfare houses Conquest, and Breakthrough. The two modes will each support 128 players on PC and PS5/Xbox Series consoles, and exist on seven massive maps at launch.
We got a chance to see a brief demonstration of all seven: Kaleidoscope, Manifest, Orbital, Discarded, Renewal, Hourglass, and Breakaway. Each map takes place in a different part of the globe, and each offers unique visual and gameplay themes. Take Hourglass; it is set in Qatar, encompassing the metropolitan city centre and nearby outskirts, where a big stadium sits. Its main weather event is a sandstorm that rolls in and darkens the environment, essentially turning it into night-time.
One aspect of map design that particularly stood out was how DICE is recreating some of Battlefield's most memorable classic moments within them. Damavand Peak's famous high helipad outlook and its associated skydive exist in Breakaway, whereas Manifest houses a version of Noshahr Canals' iconic TDM container area, which is dynamically rearranged over the course of the battle.
Alongside All-Out Warfare, players will also have access to two more experiences. The first, being built by DICE LA, is said to be a love letter to Battlefield fans. The studio didn't divulge any details there, but did confirm that the full reveal of this new experience will be the main focus of EA Play Live in July.
Then there's Hazard Zone, which DICE had to repeatedly say is not a battle royale mode. Hazard Zone will focus on tight squad combat, and an experience new to Battlefield. Hazard Zone will be properly revealed at a later date.
DICE is not ruling out free-to-play in Battlefield 2042, which makes us think Hazard Zone could be that mode, but the developer is staying mum for now.
For a recap of everything else we learned about Battlefield 2042, read on below for the rest of our coverage:
Battlefield 2042 is out October 22 on PC, PS4, PS5, Xbox One, and Xbox Series X/S. Here's where you can place a Battlefield 2042 pre-order.