Battlefield 2042 Specialists are Siege-like characters with unique abilities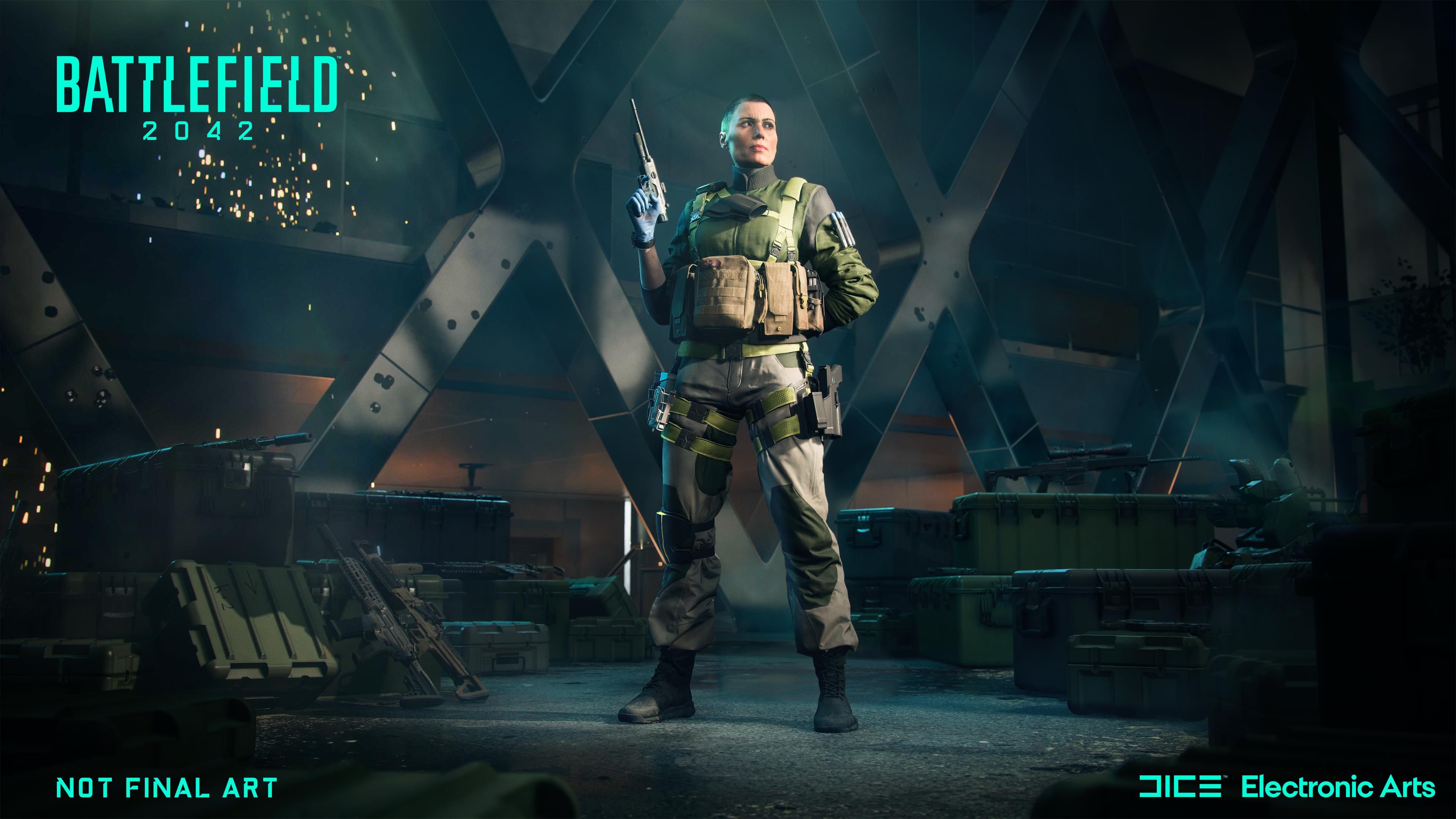 Battlefield 2042 is going beyond simple classes.
Battlefield 2042 represents a radical revision in terms of scale, features and mechanics for the Battlefield series. Though today's reveal trailer may not have conveyed much, DICE spilled the beans at a pre-reveal event which we attended.
Class-based combat is one of the hallmarks of Battlefield, and 2042 is taking that to a new level. Classes now exist as general categories that each focus on a specific role, but also allow for different variations of those roles to exist within.
Enter Specialists, essentially a version of operators from Rainbow Six Siege or Black Ops 3. Each Specialist slots under one of the game's four classes: Assault, Support, Engineer, and Recon. Specialists are No-Pats, roaming mercenaries whose homelands did not survive the collapse that kicks off the game's main events. Aligning with either the US or Russia, Specialists are unique characters with their own stories.
In gameplay terms, each Specialist comes with a Specialty (unique gadget), and a Trait (passive). Think of them as an advanced version of Battlefield 5's underutilised Combat Roles - remember those?
Of the ten Specialists that will be available at launch, DICE showed off four. Webster Mackay from the Assault class, Maria Falck the Support, Pyotr "Boris" Guskovsky the Engineer, and Recon Specialist Wikus "Casper" Van Daele.
Their unique gadgets and traits help each of them excel in their class role. Maria's S21 Syrette Pistol, for instance, lets her revive and heal teammates from range, whereas Webster's grappling hook gun allows him to quickly reach vantage points and scale tall structures (a BF2: Special Forces callback).
In Battlefield 2042, weapon types are no longer locked to any particular class. All classes and Specialists can use any combination of weapons and attachments, and with the game's innovative Plus Menu, their playstyles can even be altered on the fly.
Post-launch, you can expect four new Specialists to arrive over the course of year one. More on the remaining Specialists will be shared closer to the game's launch. There are still a few details DICE isn't talking about, such as whether classes will have general gadgets open for all Specialists. But, like the remaining Specialists, more on classes will be divulged in due course.
For a recap of everything else we learned about Battlefield 2042, read on below for the rest of our coverage:
Battlefield 2042 is out October 22 on PC, PS4, PS5, Xbox One, and Xbox Series X/S. Here's where you can place a Battlefield 2042 pre-order.