Battlefield 2042's All-Out Warfare can be played with and against AI bots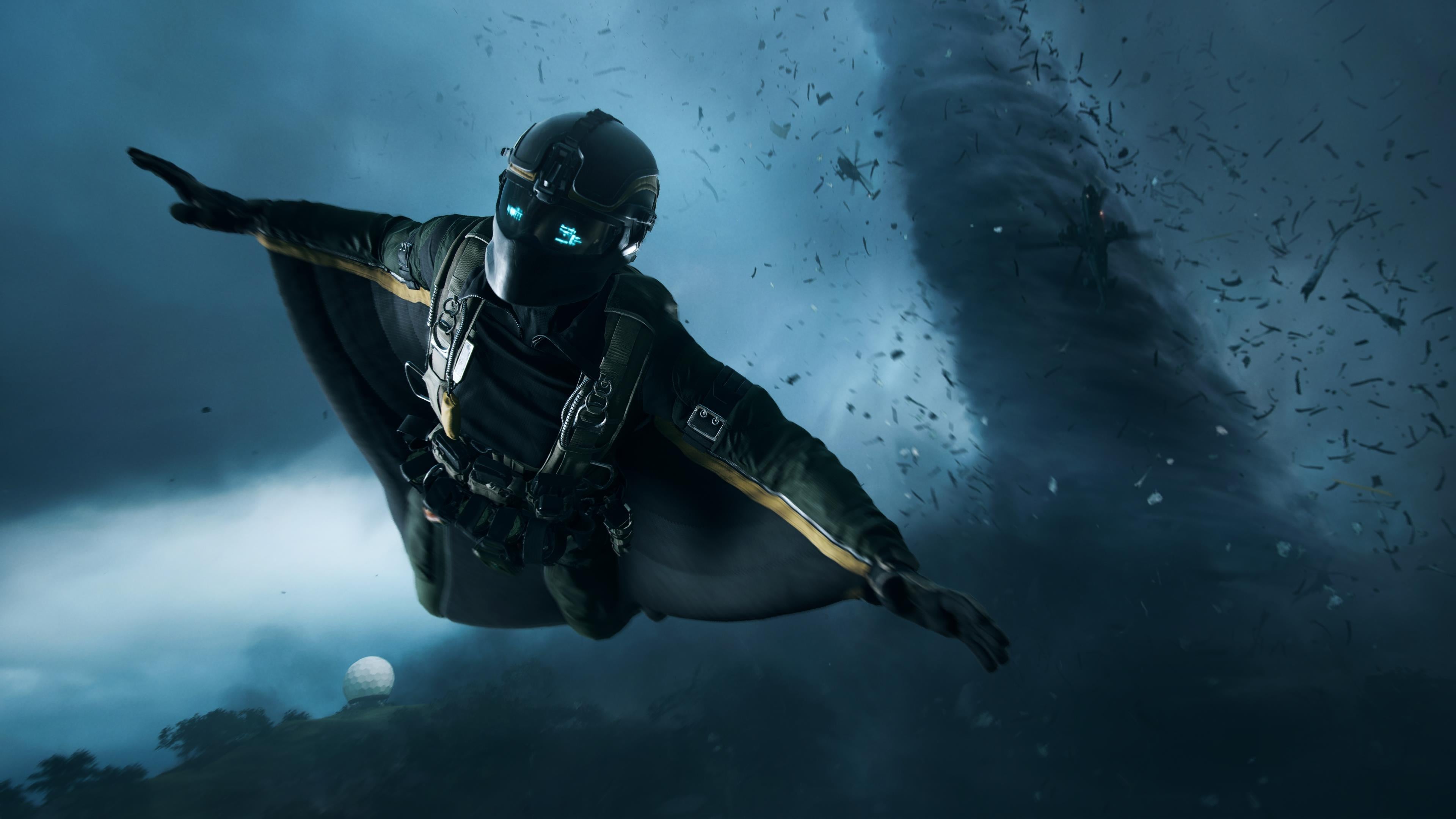 DICE is changing the game with one particular feature in the next Battlefield.
Battlefield 2042 is certainly not short on innovative and impressive new features. If the explosive reveal trailer didn't get you hooked, some of the other reveals DICE made will.
At a pre-reveal event attended by VG247, DICE was particularly excited about one key feature that's going to completely change how people play the game. Battlefield 2042's All-Out Warfare game modes can be experienced entirely without real players.
In other words, anyone can launch a game of 128-player Conquest or Breakthrough, on any of the supported maps, and immediately play alongside and against AI. This also works as a quasi-co-op mode, where players can group up with friends as they experience the full scale of what the game has to offer, all against non-human players.
The even bigger news is that progression earned while playing with and against the AI will contribute towards your character and weapon unlocks.
DICE said it views this as the tutorial many newcomers have long wanted Battlefield to have. Giving players the freedom to experience Battlefield multiplayer's maps and modes, and learn to use its weapons and operate its vehicles at their own pace, is exactly what the developer wanted to achieve with this feature.
It also marks the grand return of a classic Battlefield feature that's been long forgotten. Battlefield 1942, Battlefield Vietnam, Battlefield 2, and Battlefield 2142 all actually allowed players to recreate the chaos of multiplayer with AI bots, but the feature has been MIA since. I remember spending a lot of time playing those classic games with bots late into their life cycles, particularly as server population dwindled and admin abuse ran rampant.
For a recap of everything else we learned about Battlefield 2042, read on below for the rest of our coverage:
Battlefield 2042 is out October 22 on PC, PS4, PS5, Xbox One, and Xbox Series X/S. Here's where you can place a Battlefield 2042 pre-order.