Watch the Battlefield 2042 reveal trailer here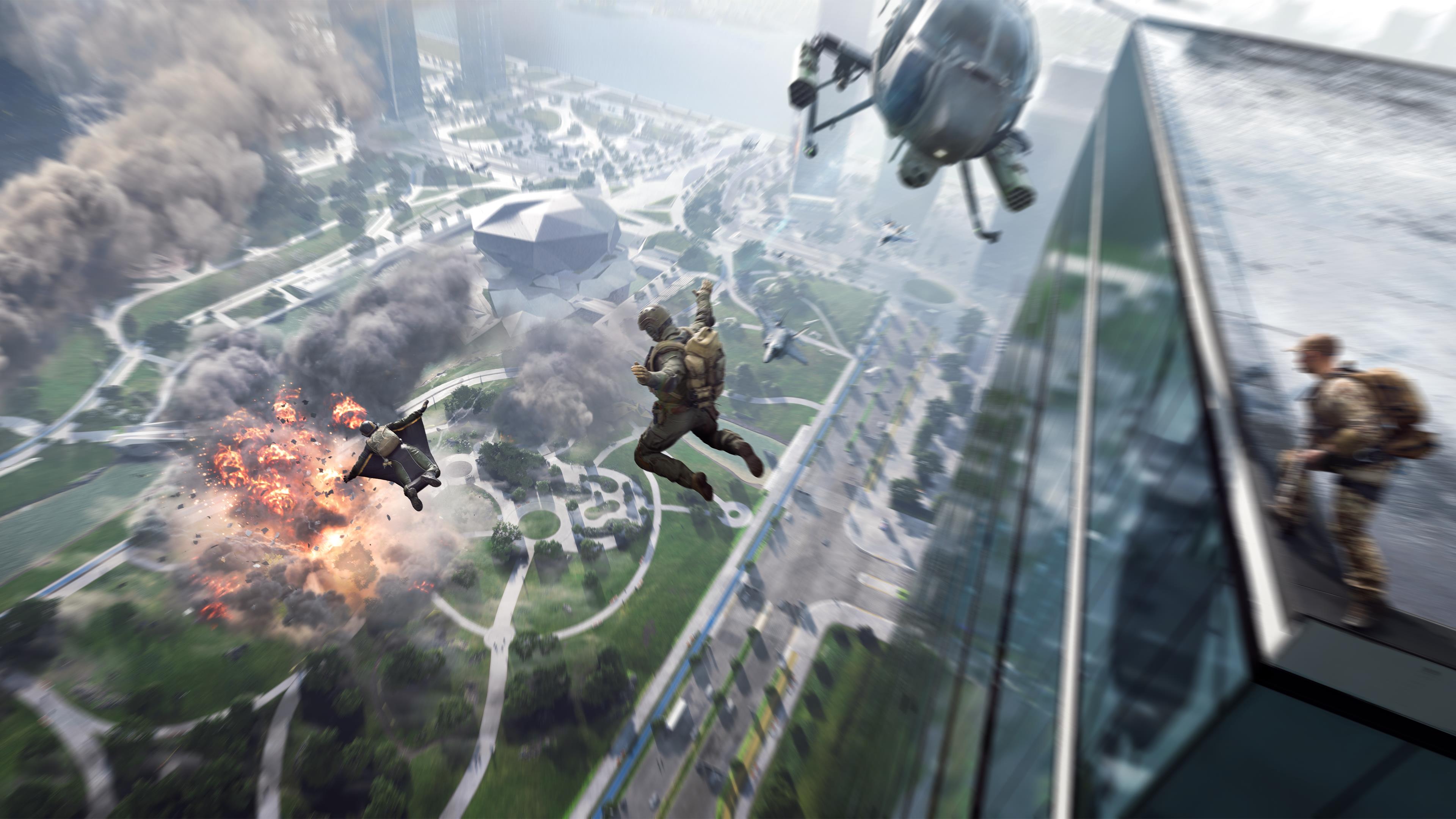 Battlefield 2042 is the name of this year's game.
Update: The cat is out of the bag, Battlefield 2042 is the official name of this year's game. You'll find the reveal trailer embedded below.
Original story: Today is the day EA and DICE finally unveil the next Battlefield to the world. The game's official title will be announced, alongside a first look at the highly anticipated shooter.
All of this will take place in a livestream, which kicks off today at 7am PT, 10am ET, 3pm UK, 4pm CEST. You'll be able to watch on Battlefield's YouTube channel, which we have embedded below.
The premiere of the next generation of Battlefield is a particularly exciting moment for series fans, especially as many thought the game would be announced in May following a series of leaks.
This will be Battlefield's first iteration on PS5 and Xbox Series X/S, a fact EA paraded at every opportunity over the past several months. The game, however, is also coming to PS4 and Xbox One - alongside PC, of course.
The format of today's showcase wasn't detailed ahead of time. We're hoping for an elaborate, developer-lead presentation like the one that introduced us to Battlefield 5, but we'll have to wait and see.
Whatever we end up getting today, it's only going to be the start. EA Play Live in July will surely feature some Battlefield content, as we've come to expect from the publisher.
Following the livestream, you can expect extensive coverage from VG247.