Battlefield 2042 has no battle royale mode, but here's Hazard Zone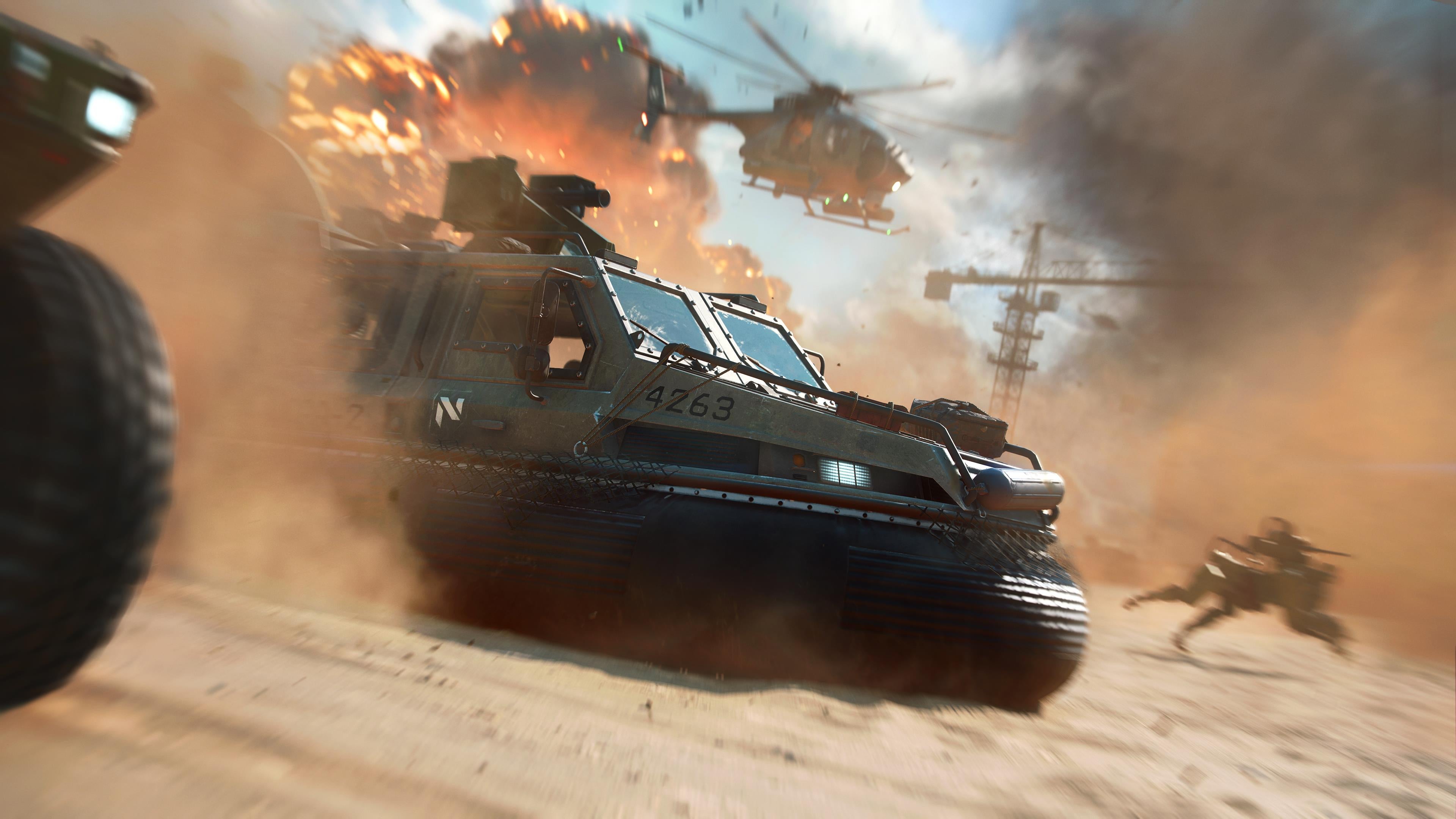 Battlefield 2042's Hazard Zone sounds like a battle royale mode, but DICE says it's not.
Of the three multiplayer experiences Battlefield 2042 will offer players, one in particular has been especially mysterious. All-Out Warfare is the standard combined arms Battlefield experience, and it's the one DICE was willing to talk about the most at a recent preview event.
There's DICE LA's unnamed mode, of course - which is being revealed at EA Play Live in July. This leaves us with Hazard Zone.
At the event, DICE was only willing to share the slightest of hints about this third experience. The name does resemble Call of Duty's Warzone - a fact I am sure the studio is well aware of - and "hazard" strongly implies that players will have to evade some sort of danger – a constantly encroaching circle of doom?
We're not sure, and DICE repeatedly stressed that Hazard Zone is not a battle royale mode. In fact, studio general manager Oskar Gabrielson said there isn't currently one in development at all.
Details about Hazard Zone are being kept under wraps until later in the year, closer to the launch of Battlefield 2042. DICE did say, however, that the mode will offer Battlefield players an entirely new experience, one with a major focus on tight squad play and some high stakes. Once again, this does sound like battle royale, which makes this all the more intriguing.
For a recap of everything else we learned about Battlefield 2042, read on below for the rest of our coverage:
Battlefield 2042 is out October 22 on PC, PS4, PS5, Xbox One, and Xbox Series X/S. Here's where you can place a Battlefield 2042 pre-order.