Pokemon Go Guide: beginner's tips and advanced strategy for becoming a master trainer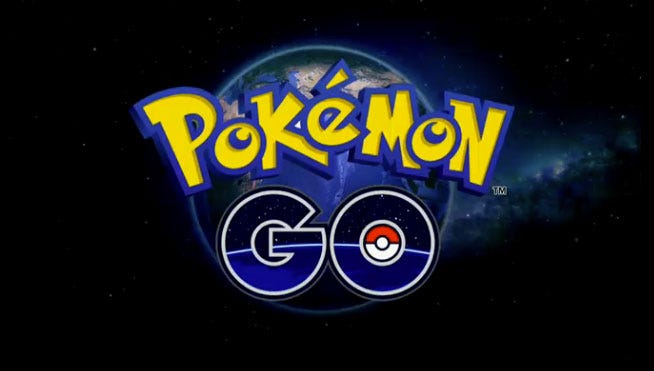 The world of Pokemon Go is getting more complex by the day - but we're here with all the advice you need to help you to catch 'em all.
more
When Pokemon Go was released a few years ago, it was an overnight hit, a global phenomenon. More impressive than that, however, is that so many months later it's not just still going: Pokemon Go is in many senses going from strength to strength, acting as the inspiration for Pokemon Let's Go Pikachu and Eevee on Nintendo Switch while adding a slew of new features and rolling events like special research quests monthly.
That all means that Pokemon Go can be a little daunting now - for new players and experienced trainers alike. That's what we're here for, however - from high-end, top-level EX Raid boss encounters through to the basics of tossing a Pokeball in the right way, here on VG247 we've got a slew of Pokemon Go Guides to help you in your journey to become a real-world Pokemon Master. So - let's start at the beginning.
Pokemon Go guide: tips for beginners
Pokemon Go is fairly simple to start playing, and the basic structure of the game is very easy to understand and get to grips with. All you have to do is create a character and then begin searching for Pokemon in the real world. You use the map (which represents your local surroundings) to track down Pokemon which you then catch using pokeballs. Once you've caught a range of Pokemon you can begin using them for battles. It's not dissimilar to the main Game Boy, DS and 3DS games in this regard, albeit simplified in its battles. With that said, we've got some basic, essential tips for you to consider as you begin your Pokemon Go quest:
Be prepared to move

This might seem obvious, but Pokemon Go really does require you to move around - and a lot. Before you even start, you should know that if you want to get serious about Pokemon Go you'll have to carry it with you often and even make an effort to travel to parks and similar places to make the most of in-game events. You can't play this from home, and if you try you'll be disappointed.
Choose your gym team wisely - it's a one-time deal

Once you hit trainer level 5 you'll be faced with a choice between three different gym factions: the yellow Team Instinct, the blue Team Mystic and the red Team Valor. Choose carefully, as once the decision is made, it can't be undone - other than by deleting your account and standing over... which you obviously don't want to do. Ultimately the choice doesn't impact anything in a major way, though.
Turn on battery saver mode

This advice is key: turn on the battery saver mode. To do this, tap the Pokeball at the bottom of the screen to see the options menu, then hit the settings cog icon in the top right. The option to enable battery saver is in there. When this mode is enabled your phone will preserve battery when it's not held in a position where you'd be looking at it, like pointed towards the floor. Short of picking up a Pokemon Go Plus it's the most economical way of playing the game battery-wise.
Wild Pokemon improve with your character level

Early on you may be wondering why all the Pokemon nearby are weak. This is by design: Pokemon in the wild will get better as you do. Your trainer level determines what's around, and you'll see rarer, more powerful or late evolution creatures as you level up. Keep leveling yourself up to boost the types of Pokemon you find available to catch.
There's more to Pokemon battling and stats than meets the eye

Behind-the-scenes, Pokemon Go is just as complicated as the main Pokemon games, with deep stats-based systems that determine Pokemon strength. No two Pokemon are the same, and the CP (Combat Points) of a Pokemon are only a general indicator of its strength. Keep that in mind when choosing your favorite Pokemon, and if you want to get into the deep side of things, there's some reading for you linked further down this page.
Pokemon Go Guide - Getting started
Here, we give the ultimate beginners' tips: how to get started with Pokemon Go and how to catch your first Pokemon.
But wait! You have a first choice between Bulbasaur, Charmander or Squirtle, but those of you who grew up with the Pokemon cartoon might want to put on your best Ash Ketchum impression. If that's the case... well, here's how to start with Pikachu instead.
As mentioned earlier, leveling up has as lot of benefits including boosting the range of Pokemon that spawn for you to catch. Here's our tips for boosting your level quickly.
As you level up you'll unlock new items and get other rewards - here, we list every reward for every level. Know what you're working towards!
Filling in your Pokemon Go Pokedex by catching and evolving Pokemon
Every Pokeball counts in Pokemon Go – so you'll want to master throwing Curveballs and getting the Excellent Throw, Great Throw and Nice Throw bonuses – it all helps you to catch Pokemon more easily.
One of the best ways to obtain new and rare Pokemon is by nurturing eggs. There are four different types of egg, and each can hold different Pokemon. We explain what to expect from each.
Incense might seem a little dubious in usefulness early on, but if you know how to use it right it can seriously up your Pokedex-filling game.
Pokemon Go's buddy system is vital for evolving, since it gives you precious candy you can use to force Pokemon to evolve. Here's how it all works.
Once you've got your head around the buddy system, you'll likely want to calculate how much your hard walking work is earning you. We've done it for you.
Pokemon Go keeps on adding new wrinkles to its game systems, and one such new addition is that of Lucky Pokemon – special, rare creatures that are desirable thanks to their beneficial status stats-wise – but first you have to know how to get Pokemon Go's Lucky Pokemon on your team.
Exclusive Pokemon, Evolution Items and Branching Evolutions
Eevee is a bit of a complicated Pokemon since it can evolve into a number of different forms. Here's how to choose which of them you get when you feed Eevee the candy to evolve it.
Like Eevee, fighting-type Tyrogue can evolve in a number of different directions and you might want to know which you're most likely to get. Here, we explain just that.
While some Pokemon can only be found in certain locations locally, others can only be found in certain bits of the world - which is a bit more complicated. Meet the region-exclusives. Fancy a flight to catch one?
While Pokemon Go is currently limited to the first few generations of Pokemon, some of the Pokemon from the most recent full-blown release in the main series are available out in the world – Alolan Pokemon. Here's how to catch some of Pokemon Go's Alolan Pokemon forms.
At long last one of the longest-missing 3rd generation Pokemon has arrived in Pokemon Go – Spinda. Here's how to get yourself one.
The Sun Stone is a special, rare item in Pokemon Go - and it's particularly useful, since it allows you to evolve some Pokemon into their rarest forms.
The King's Rock is another rare evolution stone item in Pokemon Go, and it can be used to evolve water-types Slowpoke and Poliwhirl. Here's how to get one and use it.
The metal coat is a particularly cool evolutionary item since it lets you turn a grass type and a ground type into two cool steel-type Pokemon. Here's how to do it.
Teams, Gyms and Battles
Team Mystic, Team Instinct or Team Valor? Blue, Yellow or Red? These are classic Pokemon choices under another name. Which should you join?
Key to all Pokemon combat are Pokemon types and the inherent strengths and weaknesses each has. You absolutely need to know all about these to succeed in the unforgiving world of gym Pokemon combat.
You want to be a Pokemon Master, but which are the Master Pokemon? Balance be damned, some Pokemon in Go are just better than others - so here they are, ranked.
Pokemon Go Events: Field Research, Special Research, Community Day and Limited Raids
The next Pokemon Go Community Day event takes on October 21, and this time the focus is Beldum.
One of the best ways to progress in Pokemon Go is to stay on top of the Pokemon Go Research Quests – constantly changing missions and activities that players can pick up and complete for bonuses and rewards.
Celebi has arrived in Pokemon Go, but to catch the mythical creature you'll need to complete a special research quest: A Ripple in Time.
If you've missed previous chances to catch the Legendary Pokemon Mewtwo, Articuno, Zapdos or Moltres in Pokemon Go, you've now got another chance.
Be afraid, trainers – Deoxys has arrived in Pokemon Go. This is one of the ultimate generation 3 Pokemon, and it's going to make its first appearance as a high-end EX Raid boss.