Pokemon GO Promo Codes for December 2023
Berries don't grow on trees after all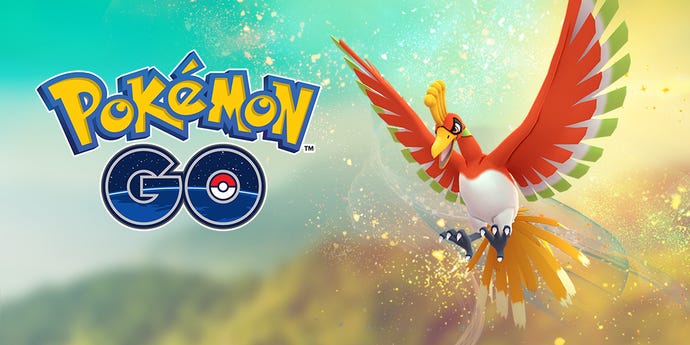 4th December, 2023: We checked for new Pokemon Go codes.
Pokemon GO promo codes are Niantic's way of celebrating milestones and rewarding you for playing the game. Some codes accompany new collaborations and give your trainer special clothing, while others offer a substantial amount of free items to make your Pokemon-catching life easier. You'll usually get more practical rewards outside these collaborations, however, including Ultra Balls, berries, and other status items.
Pokemon Go codes are sporadically released throughout the year, and there's often no telling what you're going to get from them or when they're going to appear. Our comprehensive list of codes will show you which ones are currently active and what rewards you can gain from them.
Working Pokemon GO codes
Currently, there are no working codes for Pokemon Go. The most recent code was released by the official Pokemon GO Twitter account to celebrate the Pokemon Go World Championships 2023.
Expired Pokemon GO promo codes
These are the most recent expired codes. If you're trying to redeem a code and it doesn't work, it's probably on this list.
4DSJTSPX4B9AH
S76334522EHWZ
3ZQZD2H6BBVT4
6X4H9UCA8F7TT
YKG5ZPC4SLXAX
6AKRAV5WJN5FS
GANJ0UAG0882
WRGUZRVKRR2M3
Z8REKWYWWTY4W
VD6X4TT4FKJ6B
NEK3R9HTR8TMK
CVH8FHDPDC8QF
QAVH6MXRZ3XU3
947F4SY9LHBS7
PW48KZ9G4PVNX
B8GEFBYECTREC
8TXBLRC24MQC3
6J67JEDMQF8D6
G7DW52LCKFTVW
4YW5Z4EB6RV8U
VVRBFQV7S4BQP
P7Y2G5M3SJF44
DESQFCLP4CDPP
NSNATBHDNNTDU
R3YJVKBDH5RUH
WRGUZRVKRR2M3
TTYKCVDLP7K5CM
53HHNL3RTLXMPYFP
E9K4SY77F5623
KG6EWDZRBK49KAY8
2P3N6WKW
5PTHMZ3AZM5QC
6W2QRHMM9W2R9
6ZXTNRFY
8E2OFJYC
9FC4SN7K5DAJ6
DJTLEKBK2G5EK
DYEZ7HBXCRUZ6EP
DYEZ7HBXCRUZ6EP
EMRK2EZWLVSSZDC5
GXSD5CJ556NHG
H7APT5ZTLM45GZV
HELPPOKEMON
K8G9DFV4X7L3W
LRQEV2VZ59UDA
MDWC4SNGUFXS2SW9
P2XEAW56TSLUXH3
SWHPH9Z4EMZN7
TRFJVYZVVV8R4
UWJ4PFY623R5X
How to redeem Pokemon GO codes on Android
Android users have two ways to redeem codes. One is using the Pokemon GO Offer Redemption site. Log in, paste your code, and after redeeming, you'll get a message in the game that contains your freebies.
You can also redeem them in the game if you don't feel like using the website:
Tap the Poke Ball at the bottom of the screen
Then tap the Shop icon
Scroll to the bottom of the page
And enter your code into the Promos field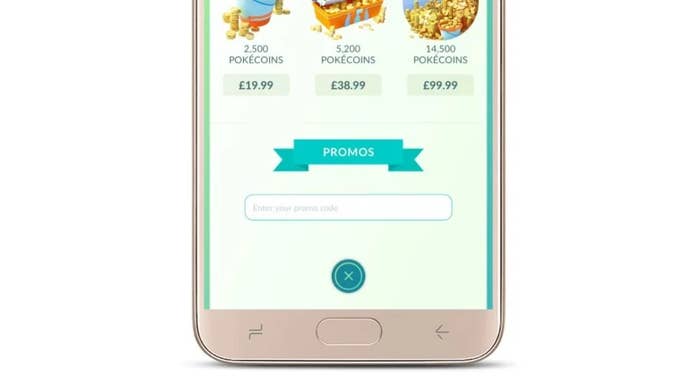 How to redeem Pokemon GO codes on iOS
iOS users can only redeem codes using the Pokemon GO Offer Redemption site, however, it is luckily super easy to do, and with a few clicks you'll quickly have access to your free gifts.
Pokemon GO Prime Gaming reward
Amazon runs a semi-regular promotion where Prime subscribers can claim Pokemon Go rewards. To take advantage of this promotion you need to log into your Prime account and then follow the on-screen instructions. The current Prime Gaming freebies are:
If you're not already an Amazon Prime subscriber you can sign-up to a free trial to claim the latest Prime Gaming Pokemon Go reward.
| | |
| --- | --- |
| | If you aren't an Amazon Prime member, you can claim a 30 day trial to get free access to this month's code. And then if you don't want to stick around afterwards, you can cancel the subscription before the 30 days are up, and then not be charged the monthly £8.99/ $14.99 fee. |
---
There's plenty more to do in Pokemon Go outside getting free stuff. Check-out what's coming in the latest Pokemon Go update, info on Remote Raid Passes, and details about a recent progress-breaking bug. We've also got a Pokemon Unite codes page if you need a hand with the popular MOBA-style mobile game.