Watch today's Pokemon Presents here
We're getting an update on all things Pokemon today in a dedicated livestream, which you can watch here.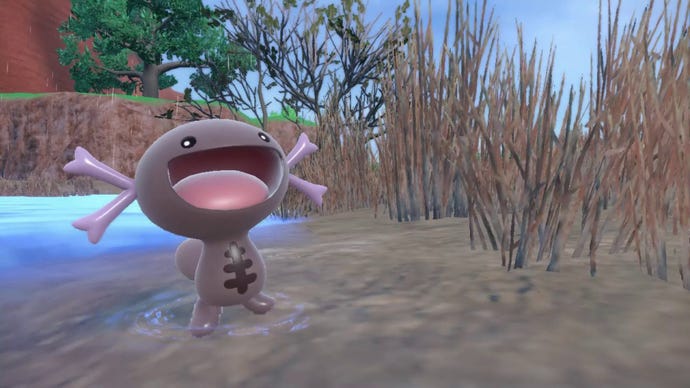 As promised, the Pokemon Company is hosting a special Pokemon Presents showcase today. The livestream will last for around 35 minutes, and offer updates on the Pokemon brand - including games. While the announcement didn't specify what fans can look forward to, there are a few easy guesses.
But first, the August 8 Pokemon Presents airs at 6am PT / 9am ET / 2pm UK on the Official Pokemon channel, which is the usual time and slot for Pokemon streams.
As for what we can actually expect to see, the big one is the upcoming Pokemon Scarlet and Violet DLC: The Hidden Treasure of Area Zero. The first part, The Real Mask, is due for release sometime this fall, so we're likely going to get a proper release date for it today.
The second part, The Indigo Disk, is a little further on, with a release target of winter 2023 - but we could still get a teaser of what players can expect. Outside of Pokemon on Switch, this year's Pokemon Go Fest takes place next week, so we're betting a few news about the festivities will be shared during the showcase, too.
Beyond that, there's always room for other, smaller Pokemon things, such as Pokemon Sleep, and maybe even Pokemon Masters EX.