Who is the best free 4-star Liyue character to pick in Genshin Impact?
Better than all the rest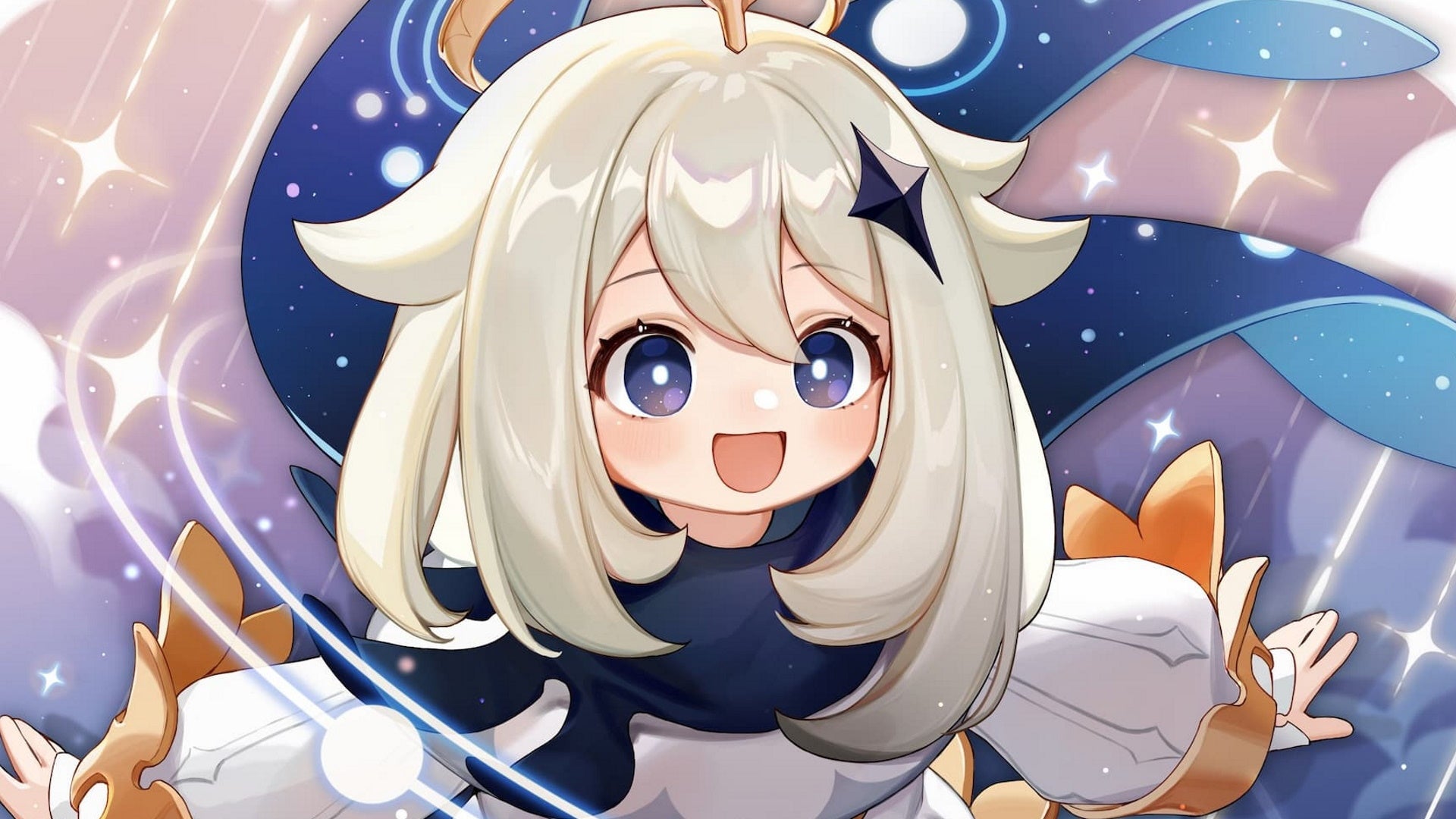 Lantern Rite is back, and with it comes a chance to get a free 4-star Liyue character in Genshin Impact. Now comes the hard part – picking which free character is right for your team.
There are nine characters to choose from in 2023's Fortuitous Invitation event, and if you already have the character in your party, then you can use this chance to get an extra constellation ticked off and power them up further.
While the usual rule of who to aim for in Genshin Impact applies here – namely, use whoever takes your fancy and have fun – there are a few who can make your journey across Teyvat a bit easier.
Genshin Impact: Best Lantern Rite free character
Who is the best free 4-star Liyue character in Genshin Impact?
If you want the best of the best and you don't have him yet, pick Xingqiu. His Rain Sword ability creates an almost constant source of Hydro and adds some extra damage to your active character's other attacks. They also provide a bit of healing for your active character.
The only downside is Xingqiu's rather long cooldown timer, but the swords last long enough that, as long as you don't use him as your main DPS, it isn't really a problem.
If you already have Xingqiu, but haven't been lucky enough to activate any of his constellations, you'll still want to consider inviting him. His first and second constellations – which increase the number of rainswords and reduce enemy Hydro resistance, respectively – make him even more useful.
What if I don't want Xingqiu?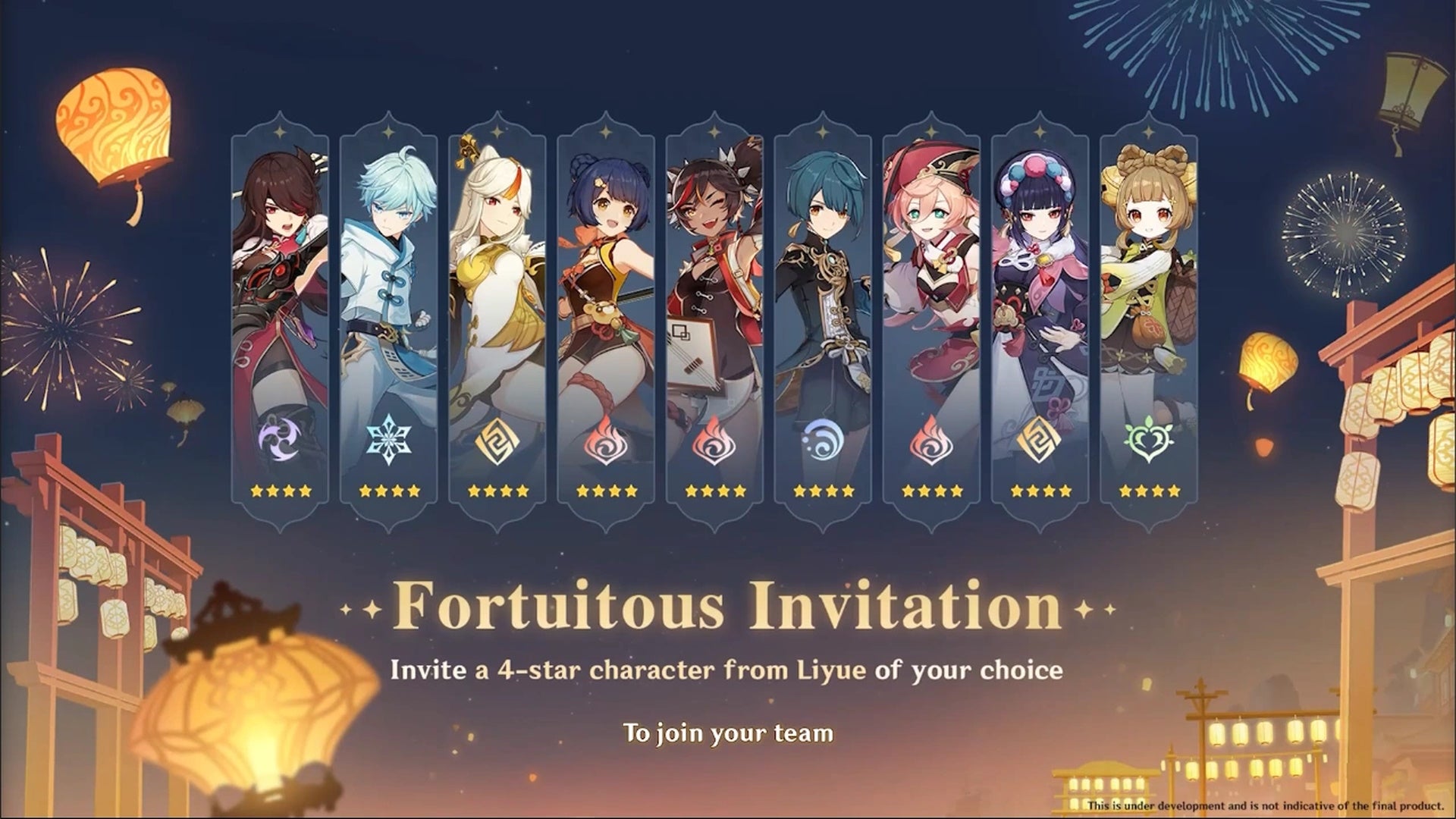 If you don't need Hydro support, you might want to check out Yun Jin. She's a slightly niche support character who excels at making shields, but if you have any heroes who rely on normal attacks – Ayato, Yoimiya, Hu Tao, and basically any catalyst user – then Yun Jin is even more useful. Her burst temporarily powers up all normal attacks.
Ningguang is another good choice, but only if you already have her. She's a strong and reliable source of Geo, but she's also a bit weak until you start unlocking constellations. Her first and sixth constellations are the most important, so if you already have Ningguang with no constellations, you could do worse than recruiting her.
Beidou is also a strong pick, especially since Dendro reactions became a thing. Her skill creates an Electro shield that deals damage if you counterattack at the right moment, and her burst reduces incoming damage, while generating an Electro attack every time a normal or charged attack hits. If you don't have Fischl or Raiden Shogun, Beidou is an exemplary Electro sub-DPS who works well with the likes of Nahida and Tighnari, or even Nilou.
Which 4-star Liyue characters aren't worth it?
Avoid opting for Xiangling unless you don't care about the others and just want constellations. She regularly appears in banners, and you can get one Xiangling for free in the Spiral Abyss anyway. If you're keen to build a meta team, Chongyun and Xinyan are outclassed by other Cryo, Pyro, and claymore users, so they aren't worth it.
Yanfei is a good Pyro DPS, but that's the main problem. She's just good – nothing extraordinary. Still, if you need a constant source of Pyro, she won't let you down.
Without much chance to check out Yaoyao ahead of the event, it's tough to say whether she's worth spending your free character on. Yaoyao doesn't seem like an exceptional healer, and you get a free healer in Barbara anyway - along with a free Dendro character in Collei - so just bear that in mind while making your choice.
If you're saving up for future
Genshin Impact banners
, make sure to check out our up-do-date list of
Genshin Impact codes
for some free Primogems.