Genshin Impact best Beidou build, Artifacts, weapons, and Beidou F2P options
Set sail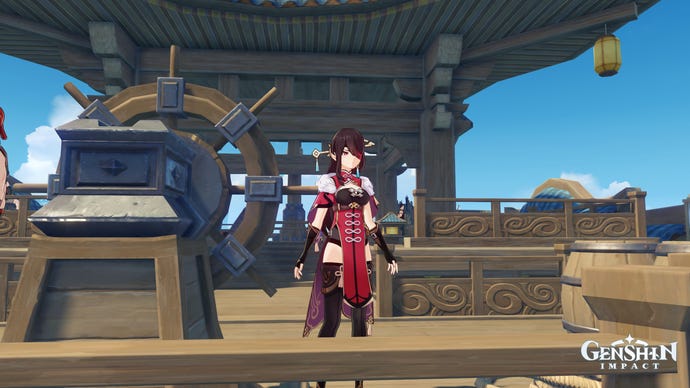 The best Genshin Impact Beidou build looks quite a bit different now that Dendro reactions are on the scene. The captain of the Crux Fleet.
Beidou is capable of turning hits into leverage for strong counterattacks, if you have the right timing, and her burst is one of the best ways to apply Electro in a broad area.
Using Beidou as your party's main damage dealer requires a bit more practice and effort than you may be used to, but once you get the timing right, she's a force to be reckoned with.
In Genshin Impact 3.4, you can also invite her to join your party for free in the Fortuitous Invitation event.
Is Beidou a DPS character?
Sort of. Despite having high normal attack damage multipliers, Beidou is a slow attacker, and her damage potential is in her skill and burst. If you learn to time her skill perfectly, you can get a slight boost in her attack speed and play her as a DPS, but it does take more work than most characters require.
She is a spectacular sub-DPS, though. Beidou's skill creates a shield that absorbs damage and, if you release the skill button at the right time, it unleashes a counterattack that deals significant damage.
Beidou's burst generates a Thunderbeast that deals Electro damage and infuses her attacks with Electro. Normal and charged attacks also create sparks that jump between enemies, applying Electro and dealing extra damage.
The ideal way to get the most from Beidou's setup is triggering her shield counterattack perfectly, then using her burst and unleashing a stream of normal and charged attacks.Bonus points if you pair her with Collei, whose skill creates a Dendro field that meshes brilliantly with Beidou's burst.
If you struggle with her timing, she still works effectively as a sub-DPS, dealing Electro damage and applying the element for another DPS to take advantage of.
Should I pull for Beidou?
It depends. If you like the way she plays in the test run, then by all means add her to your party. If efficiency is your concern, then take a step back and consider who else you have. Beidou works best as an Electro enabler, so if you already have Fischl, Raiden Shogun, or even Keqing, you might not want to add Beidou. Anyone who doesn't have those would benefit from the salty sea captain, though, especially if Dendro teams are in the plan.
What is the best Genshin Impact Beidou build?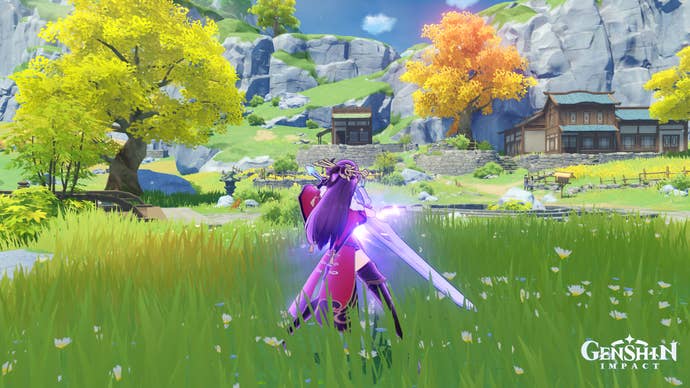 The best Beidou build depends on what role you want her in, since her playstyle fits several possible builds.
Best Beidou weapon – Wolf's Gravestone
Wolf's Gravestone is an excellent fit that raises Beidou's attack and even helps buff the rest of the party. The secondary stat boosts attack by 10 percent at level one, and the passive skill adds an extra 20 percent boost to the user's attack. Hitting enemies with less than 30 percent health also increases the party's attack by 40 percent for 12 seconds.
Song of Broken Pines is another solid choice if you have it. The secondary stat raises physical damage, which isn't the most useful boon, admittedly, but the passive skill makes up for it. It increases the user's outright, and then after gaining Sigils of Whispers – earned through using normal attacks – the user gets a second attack buff and an attack speed increase.
These are rare and valuable weapons, though, and if you'd rather stick to something more common, look to Rainslasher. Rainslasher is a 4-star claymore with elemental mastery as its secondary stat – perfect for Dendro reactions – and a passive skill that increases damage dealt to enemies affected by Electro or Hydro.
Best Beidou Artifacts – Thundering Fury
You have plenty of options for Beidou's Artifacts, but Thundering Fury is the most useful set:
2-piece effect: Increases Electro damage by 15 percent
4-piece effect: Increases damage caused by Overloaded, Electro-Charged, Superconduct, and Hyperbloom by 40 percent, and the Aggravate bonus damage increases by 20 percent. When Quickend or the aforementioned reactions are triggered, elemental skill cooldown decreases by one second. Can only occur once every 0.8 seconds
If you want to focus just on Beidou's initial burst damage, you could opt for Noblesse Oblige instead, which is what HoYoverse uses in Beidou's latest trial run.
2-piece effect: Increases elemental burst damage by 20 percent
4-piece effect: Using an elemental burst increases the party's attack by 20 percent for 12 seconds
What is the best Beidou F2P build?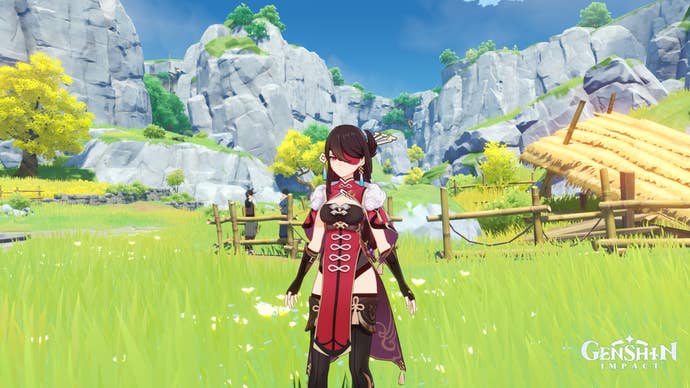 Beidou's F2P build depends on whether you use her in a Dendro party or just as a regular Electro sub-DPS.
Beidou F2P weapon – Katsuragikiri Nagamasa
The craftable Inazuma claymore Katsuragikiri Nagamasa is a strong pick for Beidou. Its secondary stat raises energy recharge, which Beidou needs, and increases the user's elemental skill damage while also boosting energy recovery.
The new Forest Regalia greatsword is another strong choice, especially for a Dendro party. This one raises energy recharge as well and creates a leaf that buffs elemental mastery after the user triggers a Dendro reaction
Best Beidou F2P Artifacts?
The best F2P Artifact set is the same as the paid build recommendation, though if you aren't using Beidou in a Dendro party with Forest Regalia, you may want to use Noblesse Oblige instead of Thundering Fury
What are the Beidou upgrade materials?
Beidou materials for leveling up include Noctilucous Jade, Lightning Prism, and Insignia-series items, so plan on farming the Electro Hypostasis and Treasure Hoarders quite a bit. Advancing her talents requires Gold-series books and more Insignias.
---
If you're still on the fence about Beidou, though, it might be good to save your Primogems for the next round of Genshin Impact banners. Alternatively, if you're looking for another electro build our Best Raiden Shogun build is a great source of info on one of the game's best characters.