Genshin Impact Banner History: What is the next banner in Genshin Impact?
Your one-stop guide on what's currently available with the 2.6 update, and what we have to look forward to...
Wish Banners are in many ways at the core of Genshin Impact. It's how you grab new characters, and powerful new weapons. Planning out when to spend your primo gems so that you get the perfect new addition to your team is important, and as a result, so is knowing what is available.
So to help you figure out whether now is a good time to splash out your primo gem savings, we've created this ongoing guide let you know exactly what Wish banners are available right now in Genshin Impact, as well as when we can expect the next banner to come.
What are the next Genshin Impact banners?
As of right now, we're not sure what the next banners will be. We do know that when they come, they'll be coming alongside a new major update for the game with Genshin Impact version 2.7. In terms of release date, the update is expected sometime late May.
What is the genshin impact banner history?
For those looking to see what the last few Genshin Impact banners had for offer, we've got a list of the previous three banners that were available. If a character or weapon you've been hunting for turned up in some of these, you may have to wait a good while before they pop up again…
Azure Excursion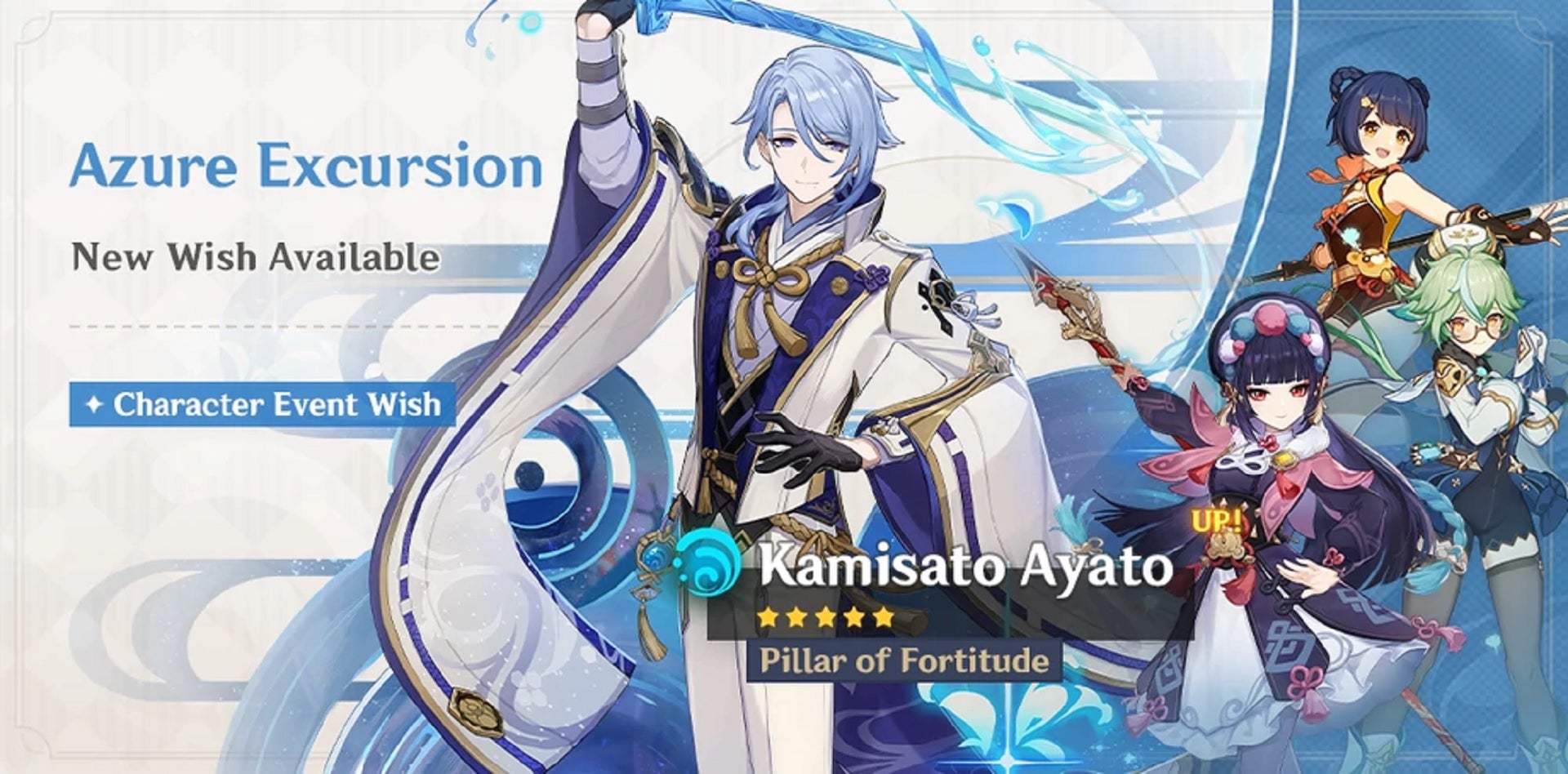 This was the primary banner added at the start of verson 2.6, which featured Kamisato Ayato as the star of the show. This character acted as the main new addition to the update, alongside a festival set in Inazuma. This banner contained the following characters:
Ballad in the Goblets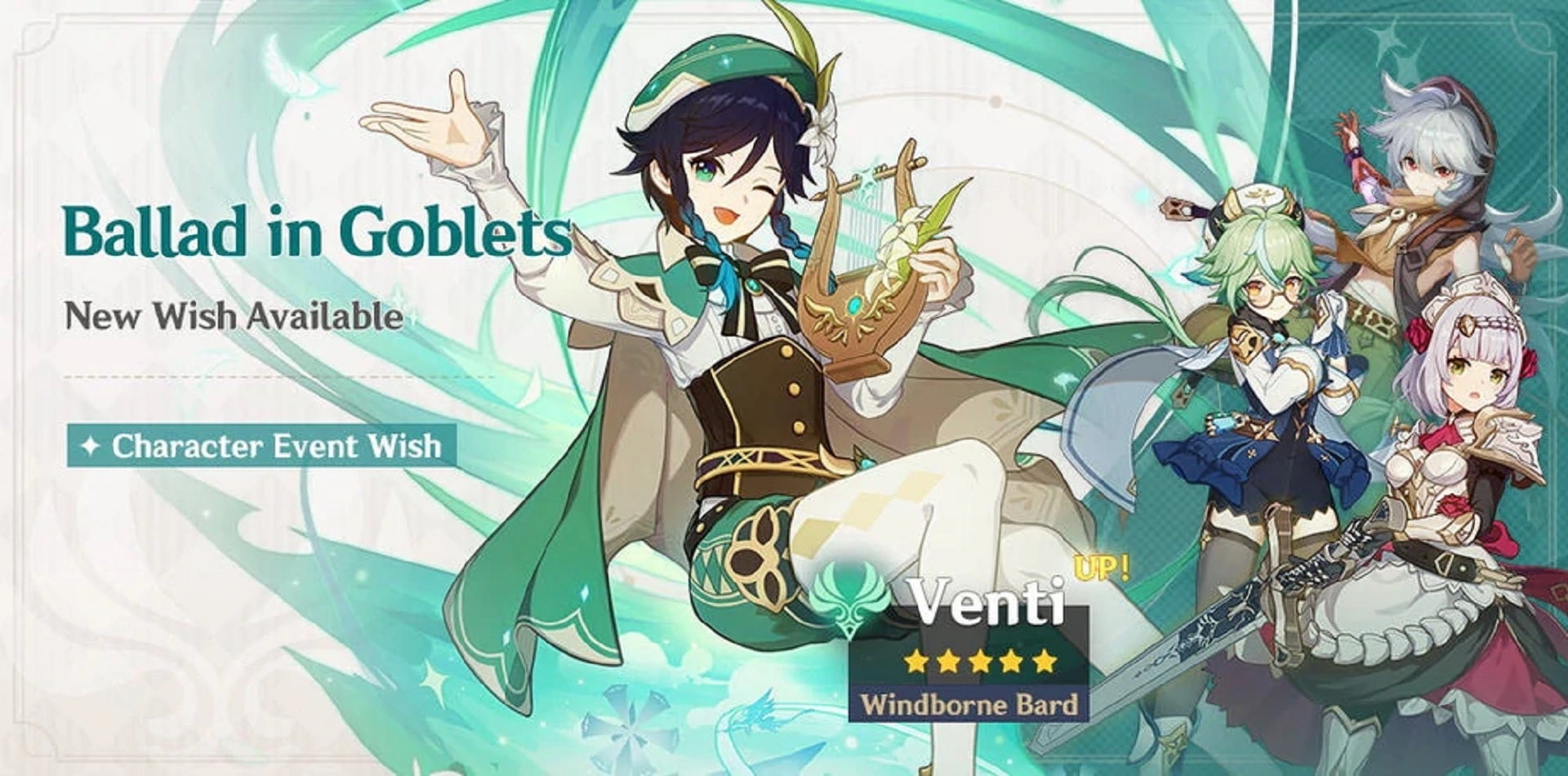 The second of two banners that ran during the first half of the version 2.6 update, this banner brought back a fan favourite character Venti well over a year since their last appearance in a wish banner.
This banner has increased drop chances for the following characters:
Both of these banners ran alongside a weapon banner offering the following prizes:
Herran Geppaku Futsu (five-star)
Elegy for the End (five-star)
The Flute (four star)
Sacrificial Greatsword (four star)
Dragon's Bain (four star)
The Widsth (four star)
Rust (four star)
What are the current Genshin Impact character banners?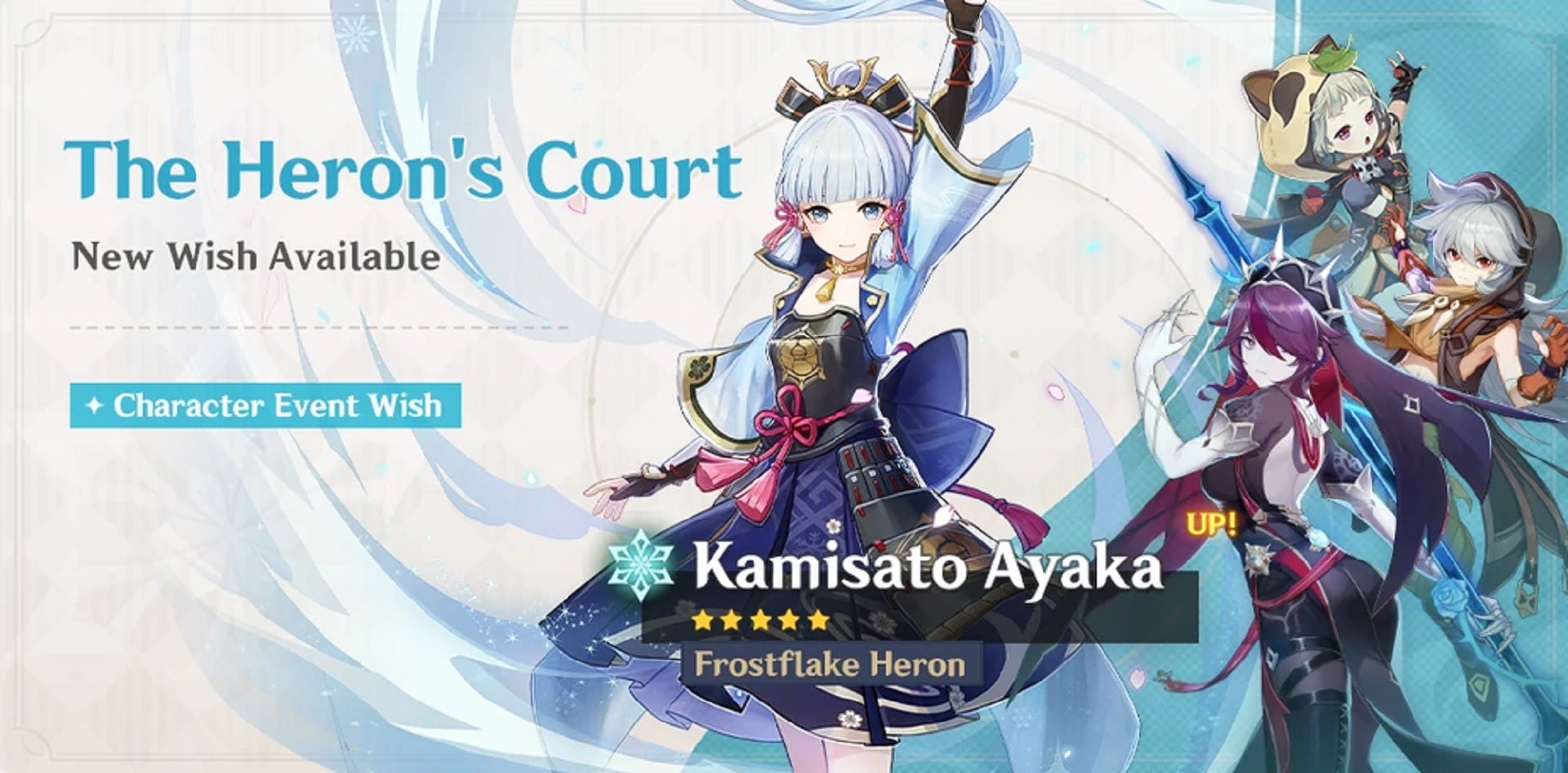 As Genshin Impact version 2.6 is well underway, we know for sure which banner is coming next. This banner - titled Heron's Court - can be bought starting April 19, and features the following characters:
What are the current Genshin Impact weapon banners?
The Heron's Court banner will run alongside a weapon banner offering the following prizes:
Mistsplitter Reforged (five-star)
The Unforged (five-star)
Favonious Sword (four star)
The Bell (four star)
Favonious Lance (four star)
Favonious Codex (four star)
Favonious Warbow(four star)
For more Genshin Impact guides, check out our Genshin Impact free primo gem codes list which we are constantly updating!