King Legacy codes: Free Beli and Gems [September 2022]
Free Beli is good Beli
26th September, 2022: We checked for new codes.
If you landed here looking for King Piece codes, you are in the right place, except it's now called King Legacy. The name change reportedly happened to avoid copyright issue with the hit anime One Piece. New codes land almost every month, and so, as with most Roblox games, it's worth checking back regularly to see what new codes have recently dropped.
King Legacy codes dish out some of the game's most important items for absolutely nothing in return. The codes usually give you free Beli or Gems, though on occasion, one will drop that gives you stat resets. Stat resets are especially handy since you can recreate your character without paying for it. And with the free Beli and Gems too, these codes quickly help with the daily grind in becoming the King of the pirates!
---
Working King Legacy codes
650KLIKES - Free Reward
1MFAV - 5 Gems
THXFOR1BVISIT - 3 Gems
---
Expired King Legacy codes
This list includes expired King Legacy codes. If you try entering a code, and it doesn't work, it's probably one of the expired codes on this list.
UPDATE3.5 - 5 gems
550KLIKES - Stat Reset
Update3_17 - 3 Gems
PEODIZ - 100,000 Beli
DINOXLIVE - 100,000 Beli
Update3 - 3 Gems
Update2_5 - 3 Gems
500KLIKES - Stat Reset
300KLIKES - Stat Reset
DINOXLIVE - 100,000 Beli
400KLIKES - Stat Reset
Update2_16 - 5 Gems
Update2_17 - 3 Gems
600KFAV - 1 Gem
700KFAV - 1 Gem
800KFAV - 1 Gem
900KFAV - 1 Gem
200MVISITS - 100,000 Beli
300KFAV - 100,000 Beli
DragonIsStrong - 100,000 Beli
200KFAV - 100,000 Beli
100KFAV - 100,000 Beli
80MVISITS - 100,000 Beli
NewDragon - 1 Gem
Samurai - 3 Gems
Spino - 2 Gems
Dough - 2 Gems
Shadow - 1 Gem
String - 1 Gem
Snow - 1 Gem
Merry Christmas - 3 Gems
150KLIKES - Stat reset
100KLIKES - Stat reset
50KLIKES - Stat reset
TanTaiGaming - 100,000 Beli
60MVISITS - 100,000 Beli
MIUMA - 100,000 Beli
OpOp - 100,000 Beli
45KLIKES - 100,000 Beli
45MVISIT - 100,000 Beli
35MVisit - 100,000 Beli
---
How do I redeem King Legacy codes?
Redeeming codes in King Legacy is easy, and here's how to do it:
Launch the game
Tap 'menu' under the health bar
Click on 'settings'
Type the code into the "ENTER CODE" box to redeem it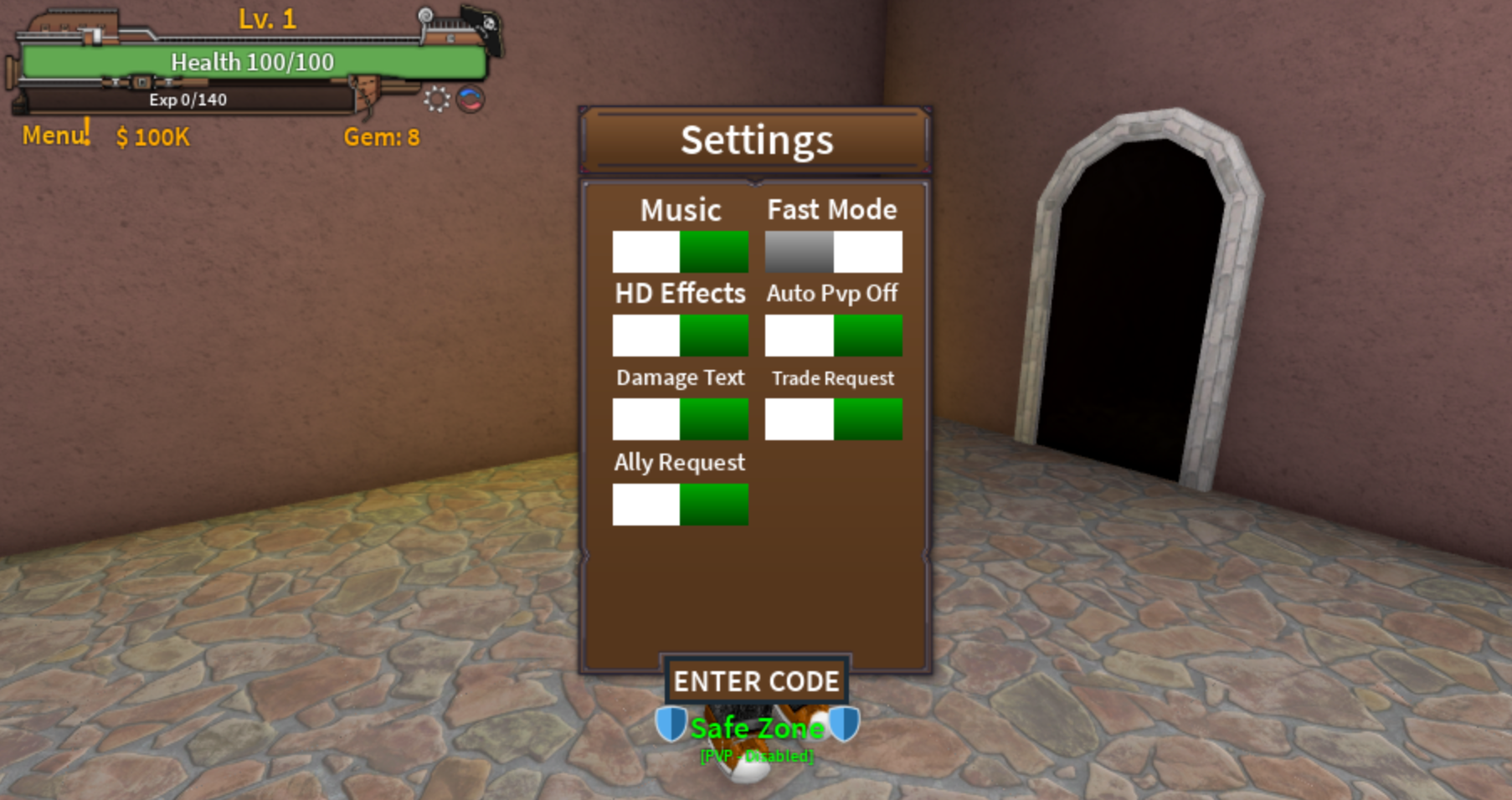 ---
Love free stuff? Check out more of our code pages: Roblox codes, All Star Tower Defence codes, Shindo Life codes, Blox Fruits codes and Anime Fighting Simulator codes. If you're looking for a quieter change of pace, though, check out our Adopt Me! pets list.