The best Roblox games to play in 2023
The best games within the game.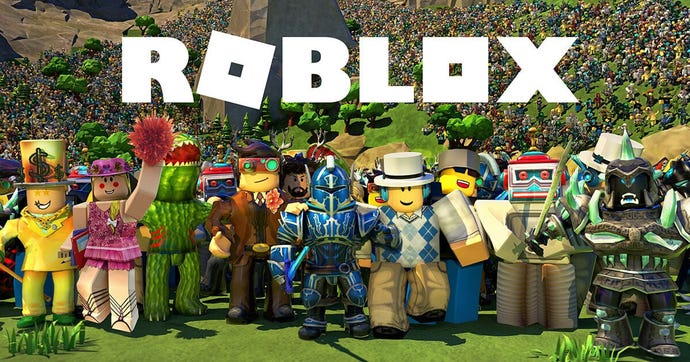 Roblox has been around for more than 15 years, and in that time, hundreds of awesome games have been created, so it's time to talk about the best Roblox games. With a player base that's going as strong as ever thanks to continued growth and huge collabs, there's no end in sight for this free-to-play game creating platform. Now is an excellent time to sample some of the best user-created games Roblox has to offer.
Whether you're in the mood for collecting pets in an RPG like Adopt Me, battling your friends in Anime Fighting Simulator, or jumping out of your skin with horror game Murder Mystery 2, here are the best Roblox games right now!
Catch the Roblox 2021 cinematic here.
Best Roblox games
At the time of writing, there are over 40 million games on Roblox. This top 10 list takes into account current trends as well as long-term favourites, and aims to give you a few ideas of what to play across the platform's most popular genres.
---
Adopt Me!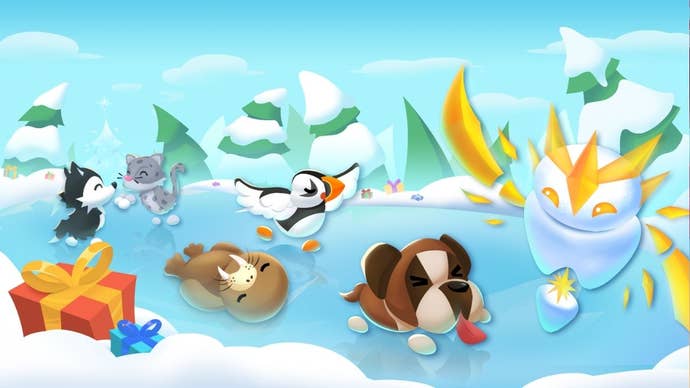 Adopt Me! maintains its position as one of Roblox's most popular games, and is easily the most played RPG on the platform. It's a game about caregiving. Players take on the role of either an adoptive parent or an adopted child and tend to their everyday needs, Sims-style.
However, the focus of the game has shifted in its lifespan, with collectable pets becoming the big draw for most players. Recently, they've added additional pets for players to obtain and care for, alongside vehicles, toys and other cosmetics. If you're curious about which companions you can find in the game, here's our list of all the pets and how to get them. Adopt Me! shows little sign of slowing with future updates, and is a must play for Roblox players.
Adopt Me! gets weekly updates and regular time-limited events, including some cool tie-ins with properties like Scooby-Doo. Since this game is aimed at a younger player base than most Roblox content, it's also worth being aware that it contains microtransactions, particularly related to its pet-centric features.
---
Pet Simulator X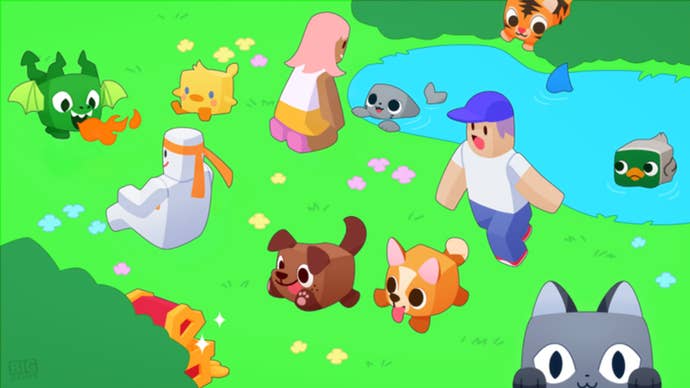 Our second pick is another pet collection/simulation game, this time in the form of Pet Simulator X! Whereas Adopt Me! is a longstanding favourite in the minds of Roblox players, those with a hunger for additional pets can collect more than 950 unique animals with this title.
Those who invest enough time in this particular pet collector will be able to unlock new worlds, enchant, and upgrade their pets in the pursuit of cultivating a unique pet collection. With over 5 billion visits and 4.7 million favourites, Pet Simulator X is a relaxing game that we suggest to pretty much everyone. You can trade pets too, so bringing your friends along for the ride is a cool way of building up a sweet bunch of lovable animals. Oh, and don't forget that there are also often a range of Pet Sim X codes, giving players a range of freebies including diamonds and boosts.
Play Pet Simulator X on Roblox.
---
Murder Mystery 2
Murder Mystery 2 is Roblox's premier game under the horror tag. One player per round is randomly designated the murderer, and another the sheriff. Up to ten additional players are the innocents. All three groups play their own set of rules with different victory conditions: the murderer aims to eliminate everyone before the sheriff catches them; the sheriff must try to identify and then stop the murderer; and the innocents aim to survive and can aid the sheriff's investigation. Don't forget to check out our Murder Mystery 2 codes too though for a range of custom knives.
With the recent surge in popularity of social deduction games (notably Among Us), it's unsurprising that Murder Mystery 2 continues to be one of the most-visited games on Roblox. The game is played in short rounds and has a small number of paid add-ons, including the option to set up private servers at 10 Robux each (approximately 11p/12¢).
Play Murder Mystery 2 on Roblox.
---
Welcome to Bloxburg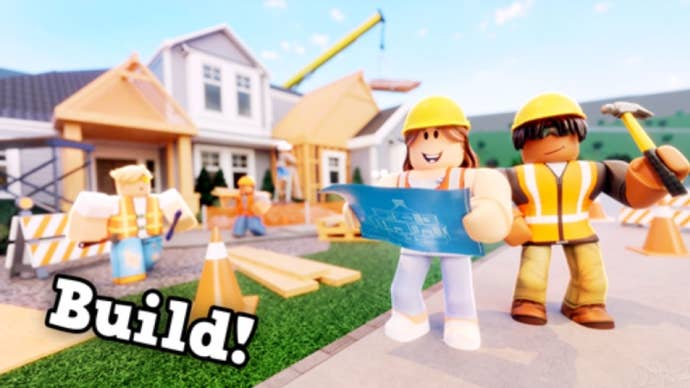 Welcome to Bloxburg is a Sims-inspired Town & City game. The features are largely what we've come to expect from the life simulation genre: your character can get a day job, live a life of leisure hanging out with friends, or seek adventure in the game world at large. This game also features a build mode that's received particular praise.
It's worth noting that Welcome to Bloxburg is one of the few Roblox games you have to purchase before playing. It costs 25 Robux — which is about 30p/31¢ (but the current Robux minimum purchase is £4.59/$4.99 for 400). There are also a small number of purchasable add-ons, which mainly introduce more varied and flexible building tools.
Play Welcome to Bloxburg on Roblox.
---
Royale High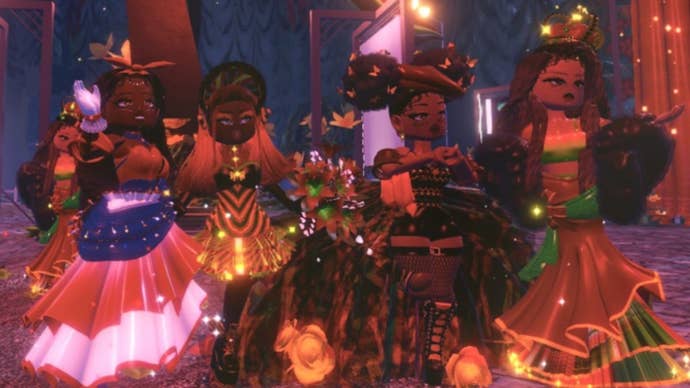 Royale High is tagged as an adventure game on Roblox, but in practice it's a fantasy RPG. You control a supernatural high schooler from a noble family, and the aim is to balance socialising with other players against studying to level up your character. Better grades result in more in-game currency, which can be spent on cosmetic items for your character. There's also an increasingly large and varied game world to explore outside of the school.
The game includes a regular rotation of seasonal events and updates. Royale High also allows you to set up a private server for 100 Robux (approximately £1.12/$1.27).
---
Blox Fruits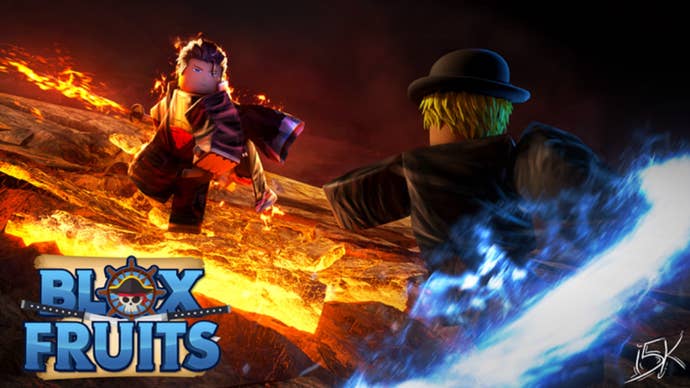 Blox Fruits is one of the most popular fighting games in Roblox right now, and stands out as one of the most well-received combat games you can boot up. In Blox Fruits, you jump in and hunt down a range of weapons and fruits that provide incredible powers. From there, it's all about strengthening your character to take on tougher enemies in an endless journey to enhance your abilities. We even have a Blox Fruits codes page to help you get free goodies for your journey.
Blox Fruits is always being updated, and is truly one of the most content-packed games on Roblox right now. If you haven't tried it yet, give it a try and see what all the fuss is about!
---
MeepCity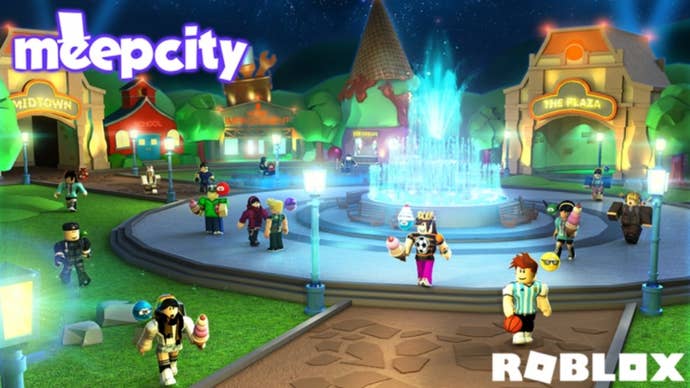 MeepCity is another Town & City game along similar lines as Welcome to Bloxburg, but with a greater emphasis on socialising with other players: servers support up to 200 players (Roblox games generally top out at around 30).
In many ways MeepCity delivers the greatest hits of some of Roblox's other most popular games: it also features a very popular series of customisable pets, a building system where you can craft your dream home, and mini-games that earn you in-game currency for buying cosmetic items.
---
Brookhaven RP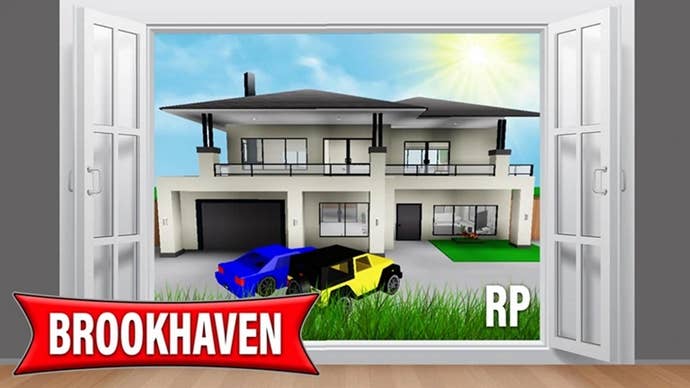 Brookhaven RP is a Town & City game which is now over two years old. The huge popularity that the game has managed to gain in this short amount of time demonstrates what made Roblox so popular throughout 2020 and 2021. Brookhaven delivers a chill, Second Life-style RPG with a focus on luxury living and being able to leave your house whenever you like. What's not to love?
The game's description emphasises finding like-minded players to role-play with, and servers are limited to a relatively small social circle of 18 players. Presumably to support this, you can set up a private Brookhaven RP server for 100 Robux (about £1.15/$1.30). Don't forget to check-out our Brookhaven music codes page for adding a range of extra songs to the game too.
---
Tower of Hell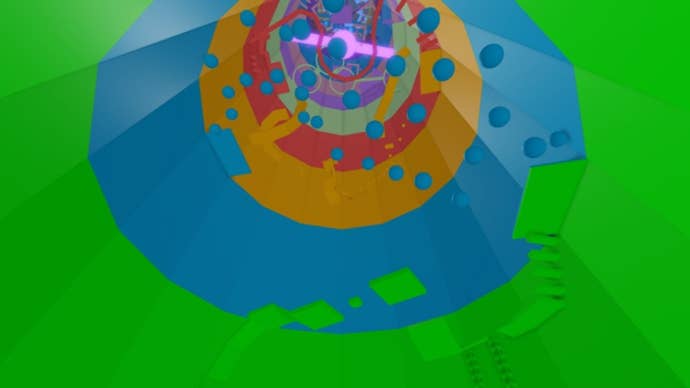 Tower of Hell is tagged as an adventure game, but Roblox aficionados will recognise it as an obby (short for obstacle course). Obbies are somewhat notorious among Roblox players: while there are some excellent obbies on the platform, they've also acquired a bit of a reputation as the easiest type of Roblox game to push out at very low quality.
Obviously, Tower of Hell is one of the good ones. Imagine making it to the Fall Guys finale every time and the ensuing wild scramble. Boasting randomly generated levels and absolutely no checkpoints to make things easier, up to 20 players race each other to the top of the titular tower. Private servers cost 250 Robux (approximately £2.82/$3.20) and allow the host to tweak some settings.
---
Anime Fighting Simulator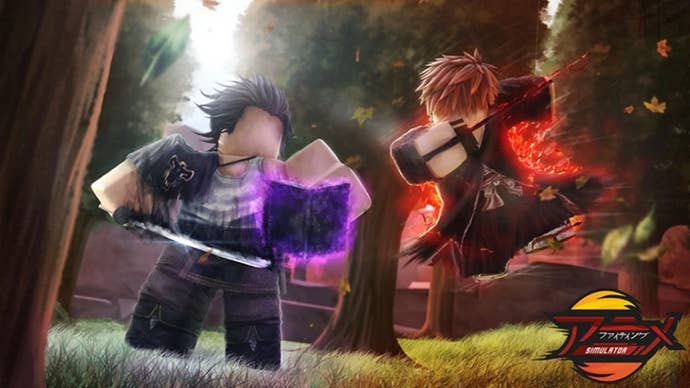 Anime Fighting Simulator is, as you might expect, a fighting game inspired by the outlandish combat seen in various anime. Being a Roblox game, it's understandably less graphic than some of the big name fighting franchises, but otherwise it's a surprisingly complete experience if you like the genre.
Regular updates add new items, equipment, and other features; the game even has seasons (currently on Season 6). To cap off the experience, there are different game modes, including a Tournament mode and that classic inclusion: a Story Mode that hardly anyone has touched. Along with the different modes and frequent updates, there are also plenty of codes for Anime Fighting Simulator.
Servers host up to 20 players, and a private server costs 250 Robux (around £2.82/$3.20) to set up.
Play Anime Fighting Simulator on Roblox
---
Inspired to try making a Roblox game of your own? See our beginner's guide to using Roblox Studio. Or if you're after some free cosmetics to personalise your Roblox avatar, check out our Roblox Promo Codes page to see what's available to redeem right now.