Nintendo E3 2017: Metroid 4, Pokemon RPG, Super Mario Odyssey, Breath of the Wild - all news and trailers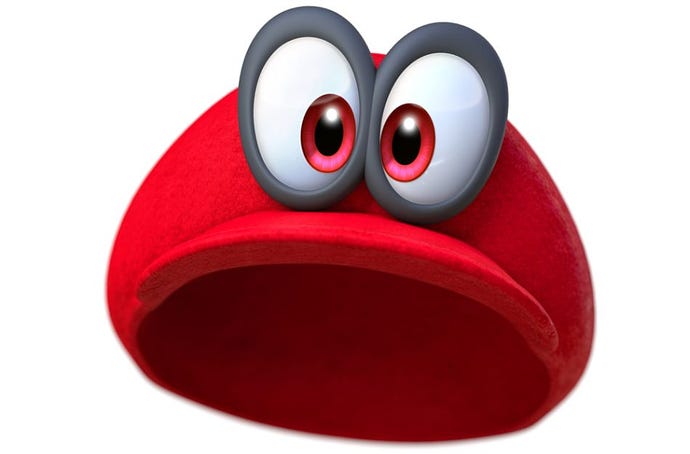 Nintendo held its pre-recorded E3 2017 briefing today, and although it was a short one, some rather nice bob-ombs were dropped.
The Nintendo Spotlight: E3 2017 may not have touched Splatoon 2 or Arms, but we'll see more of those through the firm's Nintendo Treehouse Live streams, surely, and don't forget about the Splatoon 2 Pokken Tournament DX livestreamed tournaments.
Super Mario Odyssey was the first title to be shown during the presentation, and it will be arriving on Nintendo Switch in October. It looks like it might have some sort of multiplayer mode.
A quick look at Mario + Rabbids: Kingdom Battle gameplay was shown, and The Legend of Zelda: Breath of the Wild made an appearance of course.
Nintendo provided a look at both DLC packs for the adventure title. The Master Trails DLC, which was said to be dropping sometime in early summer, was dated for June 30. The Champion's Ballad is the second DLC pack and it was shown, briefing, in the new trailer. As previously reported, it is due out this holiday season for Expansion Pass holders.
Fire Emblem Warriors is currently set for release this fall, and a new trailer along with some nice screenshots followed the show. It was also confirmed a new Colosseum Mode would be added.
A nice surprise was a "holiday 2017" release window for Xenoblade Chronicles 2, which was rumored to have been delayed into February 2018. Hopefully Nintendo and Monolith will stick with the release window.
Yoshi is getting his very own action-adventure platformer, and it looks super cute. So does the new adventure for Kirby. Both are favorites from the Nintendo Universe.
Bethesda already showed off Skyrim for Switch, along with information on how the various Link amiibo offerings will work with the RPG. Nintendo mentioned this in passing.
Rocket League is also making its way onto Switch - and with cross-network support for PC and Xbox One. No PS4 though. It's like Minecraft all over again. Come on, Sony.
What about a new Metroid game? One can hope. Right? Well, our hopes weren't dashed: two Metroid games were announced. Metroid: Samus Returns is a retro affair for 3DS, but Metroid Prime 4 is all-new. Not much if anything was revealed on the latter other than it's in development for Switch.
The other massive bit of news was confirmation of a Pokemon RPG coming to Nintendo Switch. The game is rumored to be called Pokemon Stars, and while Nintendo only said it was on the way at some point, rumors never die until an official announcement is made.
Nintendo's Pokemon RPG is said to continue the story from Pokemon Sun & Moon and is set the Alola region a few years after the events the handheld game.
There will be only one version of Pokemon Stars, as opposed to the dual releases we're used to with Pokemon games, but it's said to be coming to both 3DS and Switch, allowing the two builds to "communicate" – but again, rumors people.
Speaking of Pokemon, Nintendo said it would talk more about Pokemon Ultra Sun and Moon later this year, and it wasn't kidding. The game was mentioned in passing in the video, but keep your eyes glued to the Treehouse Streams just in case. Same goes for more on Pokken Tournament DX along with Pokemon Gold and Silver.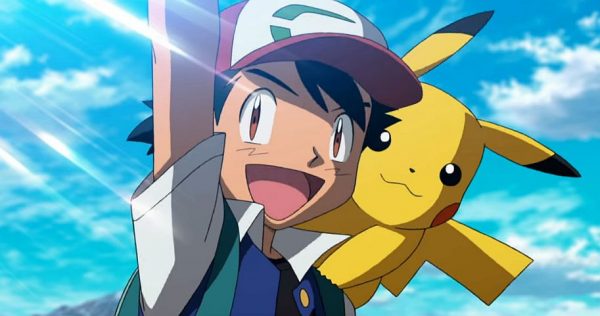 Another rumor which turned out to be true today: Mario & Luigi: Superstar Saga + Bowser's Minions is a real thing. After leaking a while back, it was shown today via Nintendo Treehouse Live as a 3DS title.
Information on Level 5's Lady Layton: The Millionaire Ariadone's Conspiracy wasn't provided, which we expected since it's out later this year in Europe and the US. Of course, it's slated for release in Japan next month, so the Q3/Q4 western release is standard for the title. Unless it gets delayed because it needs more time for localization. It's also coming to mobile devices.
In the wake of the spotlight Nintendo released a new trailer for Sonic Forces showing villains, a boss fight and more. It's still out holiday 2017.
Throughout E3 2017 nintendo has showcased 14 new Amiibo. We've got a gallery of all the new designs if you'd like to start planning how much bigger you'll need to make your display shelf.
Here's some news that, sadly, only applies to Japan: a Mario Kart VR game is coming to Arcades.
Of course, there will be more games shown during the Treehouse Live events the rest of today and tomorrow.
If anything else comes out of Nintendo, we will be sure to post it in here - so keep checking back.
The schedule for the Treehouse Live streams is below.
Nintendo Treehouse Live – June 13

2:30pm Pacific (5:30pm Eastern, 10:30pm BST, 11:30pm CEST): 2017 Splatoon 2 World Inkling Invitational

Nintendo Treehouse Live – June 14

3:30pm Pacific: 2017 ARMS Open Invitational