Mario Kart VR is coming to Japanese arcade VR Zone Shinjuku, reminding us again how cool Japanese arcades are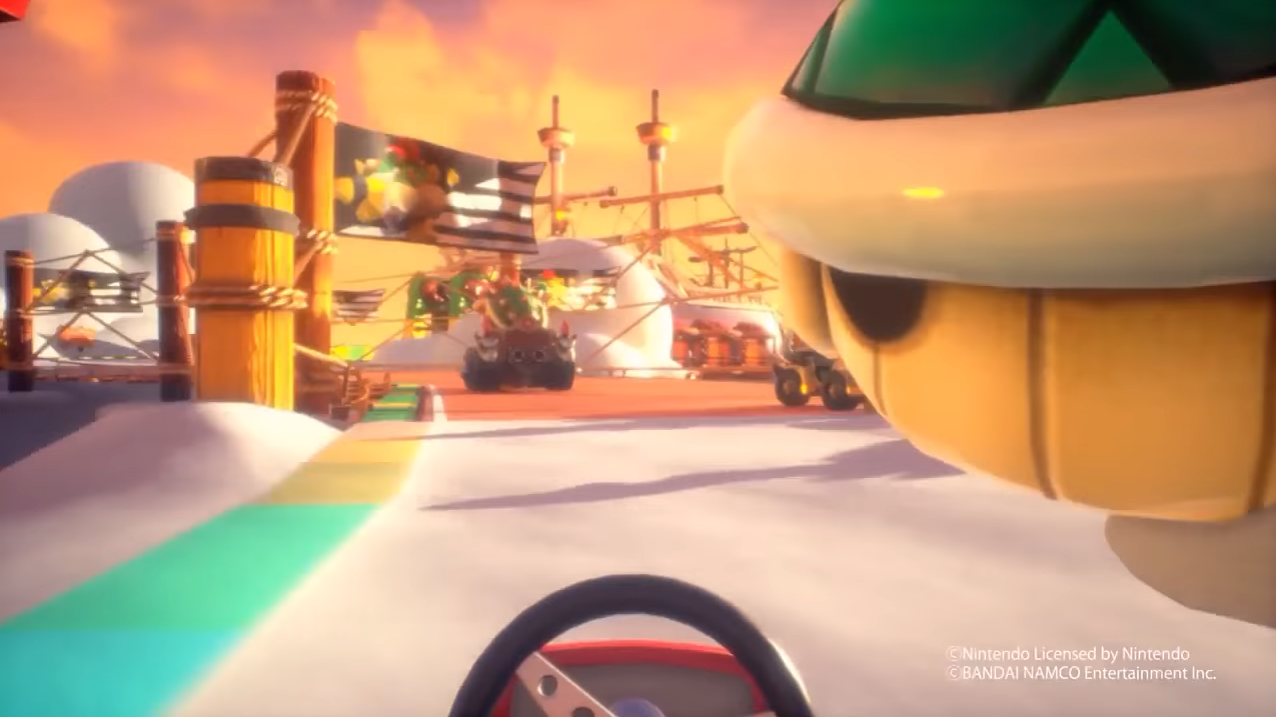 VR Zone, an arcade in Shinjuku, Tokyo - where arcades are bigger and better than the arcades of any other country you could name - look set the receive a VR version of Mario Kart.
The game is shown partway through the above trailer, which also shows off an Evangelion VR experience that has me checking my bank account and wondering if I can afford another holiday to Japan. The players wear headsets and seem to be wearing wriststraps that detect motions, meaning that they can hold and throw a shell at their opponents.
This is only a very short video, of course, but the game's existence is confirmed by a logo on the VR Zone's website. The games all use HTC Vive headsets.
Mario Kart's arcade games, developed by Namco, haven't typically been very good, but this looks like a pretty fresh experience. A few other games featured on the site include Ghost in the Shell Arise: Stealth Hounds, Dragon Ball VR, Ski Rodeo, and something called Argyle Shift.
Whether this means we're likely to see Nintendo experimenting with VR properly at some point isn't clear, but perhaps if Mario Kart VR goes well it could lead somewhere.