Mario + Rabbids: Kingdom Battle: those looking forward to the game may want to give this live demo a watch
You've seen the Mario + Rabbids: Kingdom Battle announcement trailer, now, feats your eyes on a gameplay demonstration.

Nintendo's Treehouse Live stream is hosting all sorts of nice gamplay demos today and tomorrow during E3 2017.
This particular gameplay demo for
Mario + Rabbids: Kingdom Battle was hosted not long after the Nintendo Spotlight: E3 2017 pre-recorded presentation took place.
As we previously told you, the
Switch title is a turn-based, adventure-RPG that supports two-players in local co-op. There are various strategic gameplay elements players can use to fight off bad Rabbids along with the Rabbids that haven't turned bad. Or something like that.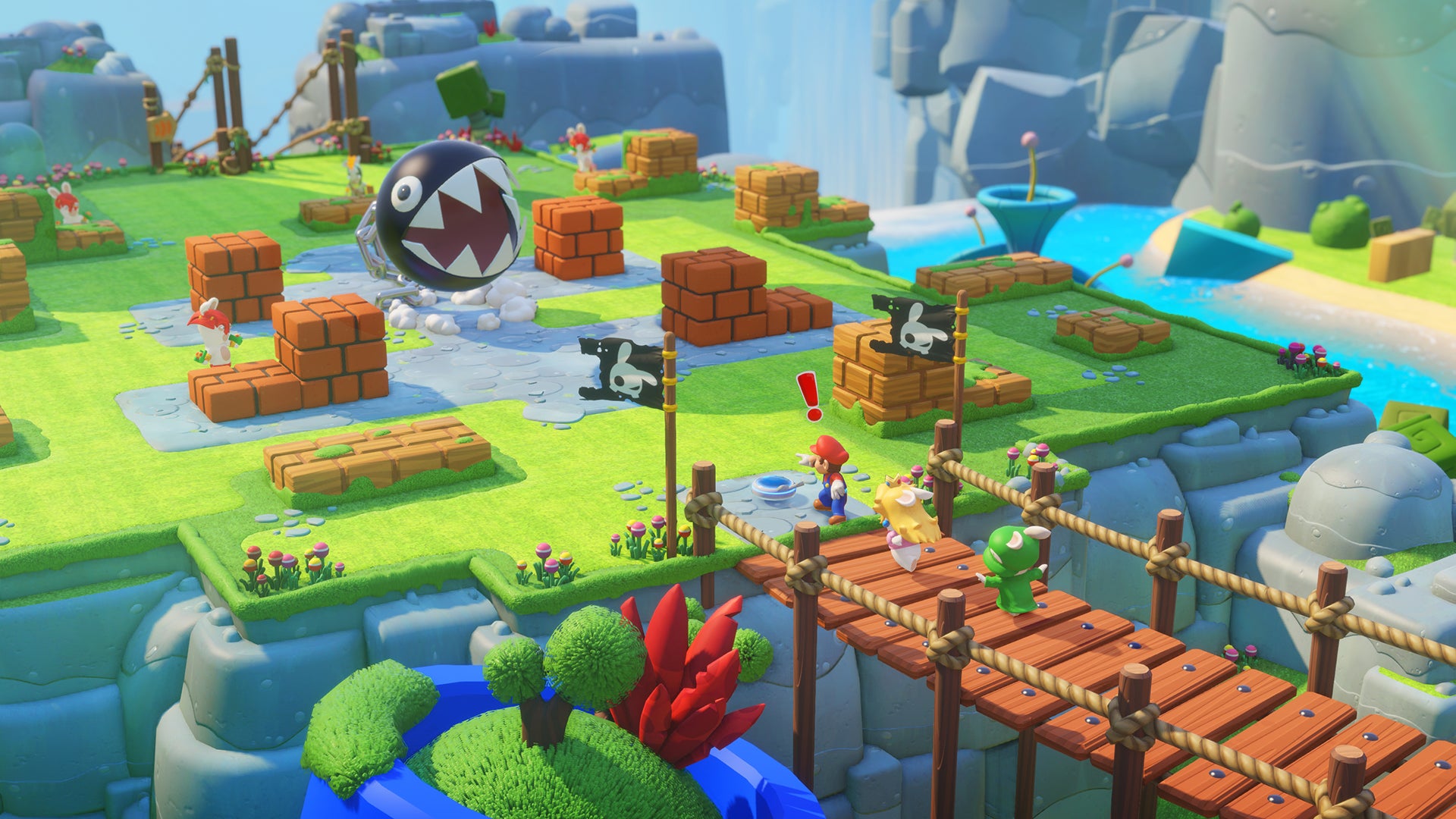 Players will be able to fight with both ranged and melee weapons and in order to succeed, you will need to play off the strengths of the other team members.
Mario, Luigi, Yoshi, and Peach star in the game alongside four Rabbids that are cosplaying as the Mushroom Kingdom mainstays. The goal is to "save the Mushroom Kingdom," which hopefully you'll be interested in, because the game does look rather fun.
Mario + Rabbids: Kingdom Battle is out August 9, and is exclusive to Switch.