Nintendo teases possible Super Mario Odyssey multiplayer mode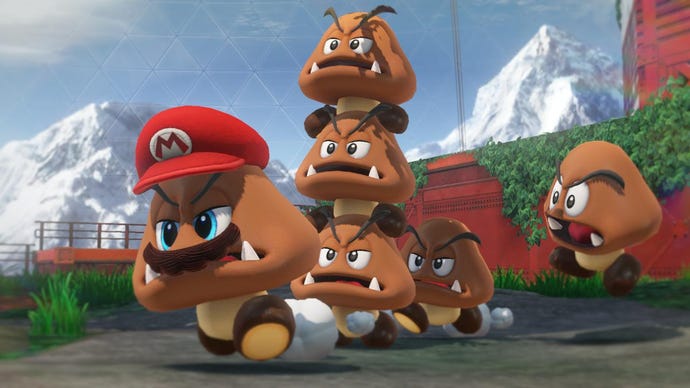 Yoshiaki Koizumi's answer to a question about online multiplayer for
Super Mario Odyssey wasn't "No".
Many core Super Mario games have some multiplayer component, even if that simply means letting someone else collect items in the background. So it wasn't unreasonable to ask Nintendo EPD's Yoshiaki Koizumi about the possibility in the upcoming Super Mario Odyssey. What was surprising was Koizumi's answer wasn't no.
"The first thing I want to say about multiplayer is that since this is the Nintendo Switch, and it does have two controllers, it's very easy for you to imagine handing one to another person," Koizumi said, according to Gamespot. "So there probably is some...thing you'll hear about multiplayer. The timing is not quite there, so I hope you're able to wait for a little longer to hear about that.
"As for Network features," Koizumi continued, "since this is something the hardware is capable of, there might be something that you'll head about there as well, and we hope you'll look forward to it."
While this is far from a confirmation, it does mean Super Mario Odyssey might just end up with local and online multiplayer support. What this exactly means remains to be seen, but since Odyssey has a Fall release date we'll find out sooner rather than later.
Get a look at what to expect when the game lands in your hands above via the demonstration shown during Nintendo Treehouse Live.
Super Mario Odyssey launches for the Nintendo Switch on October 27, 2017.