Metroid: Samus Returns gets back to platforming roots on 3DS
Metroid Prime 4 isn't the only exciting Metroid news to arrive today.
While the news that Metroid Prime 4 is being developed is well and good, many fans prefer the 2D experience pioneered on systems like the NES and SNES. But never fear! Nintendo is addressing those concerns with a new game exclusive to the
Nintendo 3DS - Metroid: Samus Returns.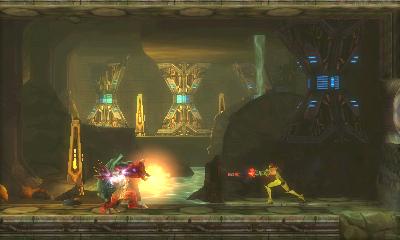 As revealed in the trailer and Nintendo press releases, Samus Returns is a reimagining of the 1991 Game Boy classic Metroid 2: Return of Samus. Unlike the 8-bit version however, this game will use 3D renderings and environments which Samus can explore in two-dimensions.
While I would have preferred animated sprites, watching Samus fight classic enemies and uncover upgrades stirs nostalgia within this gamer's heart.
The only thing better? An upcoming release date! Metroid: Samus Returns arrives for the 3DS on September 15, 2017.