Rocket League on Switch features cross-network play with PC and Xbox One, out this holiday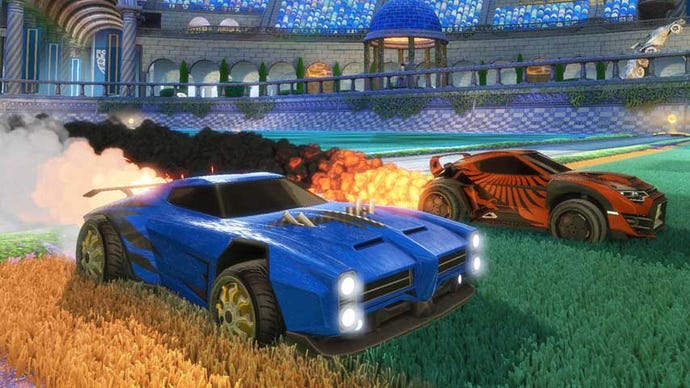 Looks like the evaluation phase from Psyonix Studios has finished: Rocket League is coming to Nintendo Switch.
Studio vice president Jeremy Dunham said in March the team was "evaluating" whether to bring Rocket League to Switch. The team wanted to make sure releasing it on the Nintendo console would "benefit the community as a whole."
This is something the studio previously said back in January, when it expressed its interest in Switch. At the time, the developed didn't have "enough information" on the console and whether a port would happen.
Revealed during the Nintendo Spotlight: E3 2017 presentation, Rocket League will include the same features, upgrades and content on Switch available on other platforms - plus several exclusives available only to Switch owners.
This includes exclusive Battle-Cars and Customization items such as Mario and Luigi hat toppers to decorate cars. Additional details will be announced later this year.
Rocket League will support all of the various play modes on Switch, including TV mode, Tabletop mode, Handheld mode, both Online and Local Multiplayer for 1-8 players.
It will also launch with Cross-Network support between PC and Xbox One.
Rocket League has over 32 million players across Mac, PC, PS4 and Xbox One. It will arrive on Nintendo Switch during holiday 2017.