The best Genshin Impact Alhaitham build, artifacts, and F2P options
How to get the most from the 5-star Dendro swordsman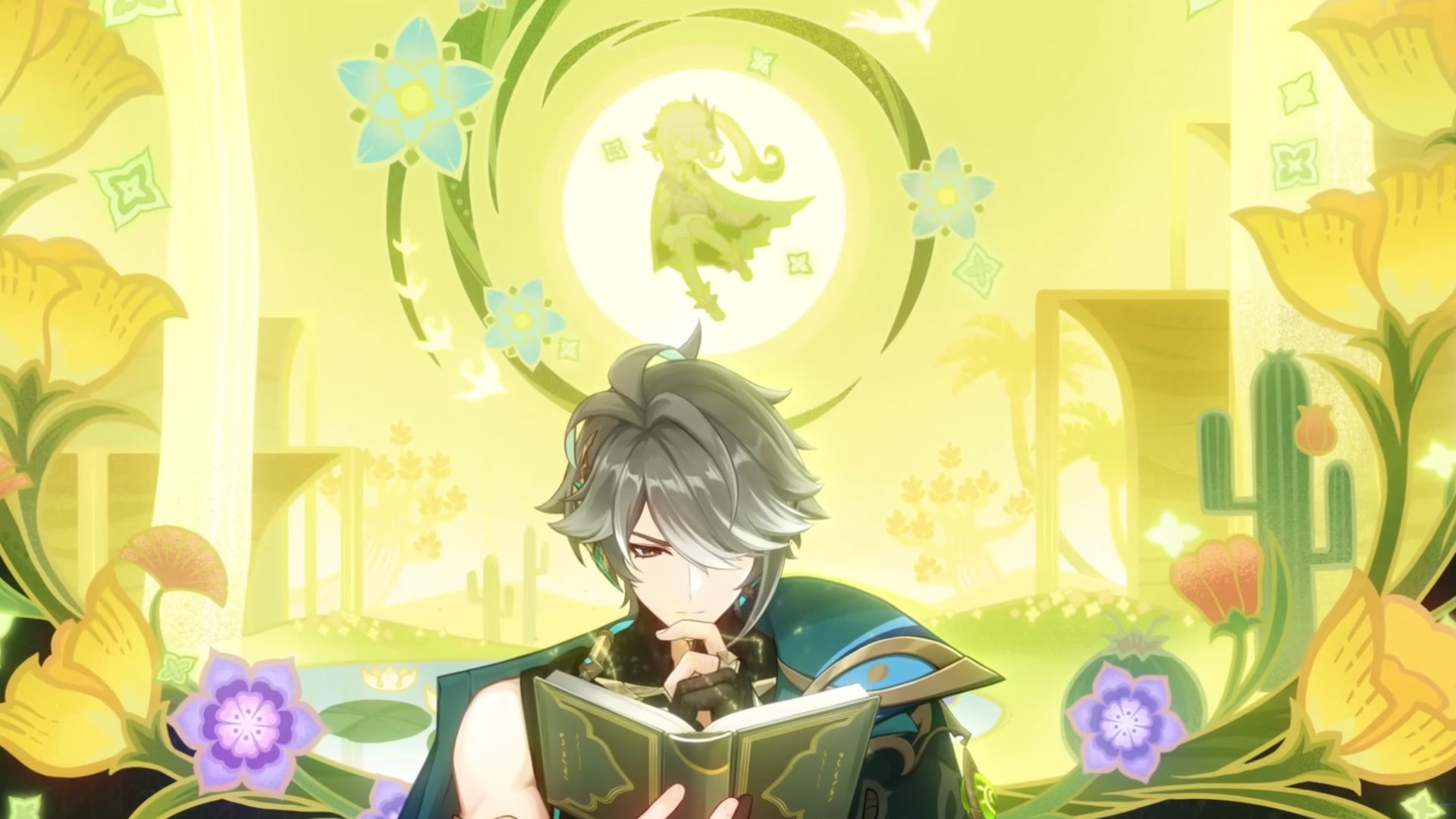 Genshin Impact 3.4 is here, which means it's time to put together your best Genshin Impact Alhaitham build. Thankfully, it's refreshingly easy to put together. The new Dendro 5-star character in HoYoverse's open-world RPG is an on-field DPS, and, in keeping with his personality, he has few frills.
Alhaitham needs attack and elemental mastery buffs, and whether you're a new or longtime player, there's no shortage of ways to get what you need.
Those who already have strong Dendro DPS characters in their party may want to pause before throwing their Primogems at Alhaitham's banner, though.
Genshin Impact Alhaitham
What is the best Genshin Impact Alhaitham build?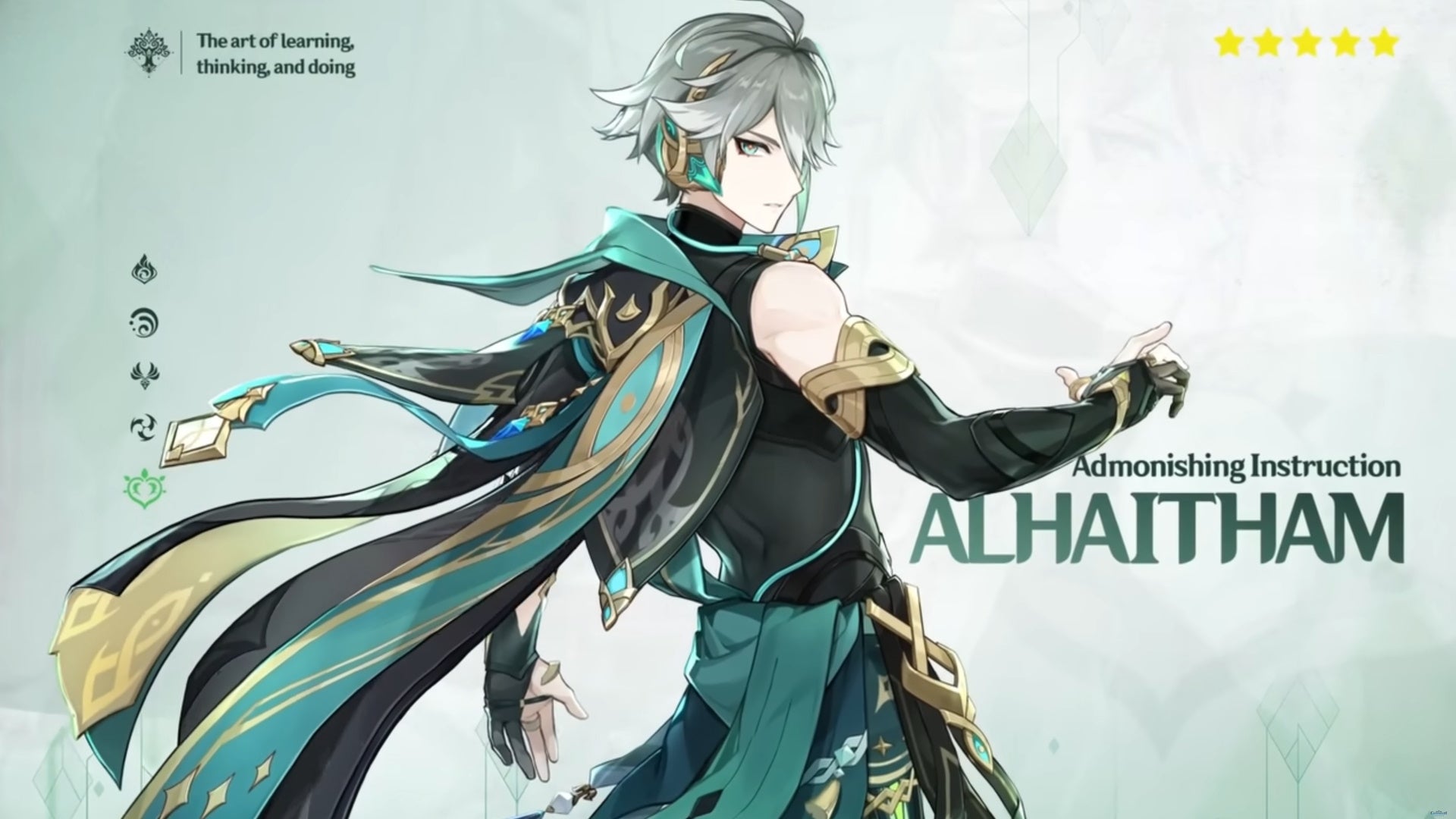 Alhaitham already has Dendro damage covered with his bonus stat, so your best bet is honing in on elemental mastery, which helps boost his skill damage even without elemental reactions, and his attack, to bump those numbers even higher.
Best Alhaitham weapon – Light of Foliar Incision
As always with new 5–star characters in Genshin Impact, Alhaitham makes his debut with his ideal weapon, the 5-star sword Light of Foliar Incision. This sword has a high base attack stat critical hit damage as its secondary stat. That secondary stat is and, rather less useful, since Alhaitham's crit rate and damage don't scale as he levels up, but the real draw is the passive ability. Light of Foliar Incision boosts normal attack and elemental skill damage by 120 percent of the user's elemental mastery.
Skyward Blade is another good 5-star pick. Energy recharge is its secondary stat, which is useful for Alhaitham as his burst costs 70 energy. After the user casts their elemental burst, they get an attack speed buff and a 20 percent damage increase to their normal and charged attacks.
Freedom-Sworn Sword is another solid pick thanks to its elemental mastery stat, but the passive skill – which also boosts your attack – only activates when you trigger several elemental reactions. Alhaitham, like Cyno, is designed to deal damage more than he's meant to trigger reactions.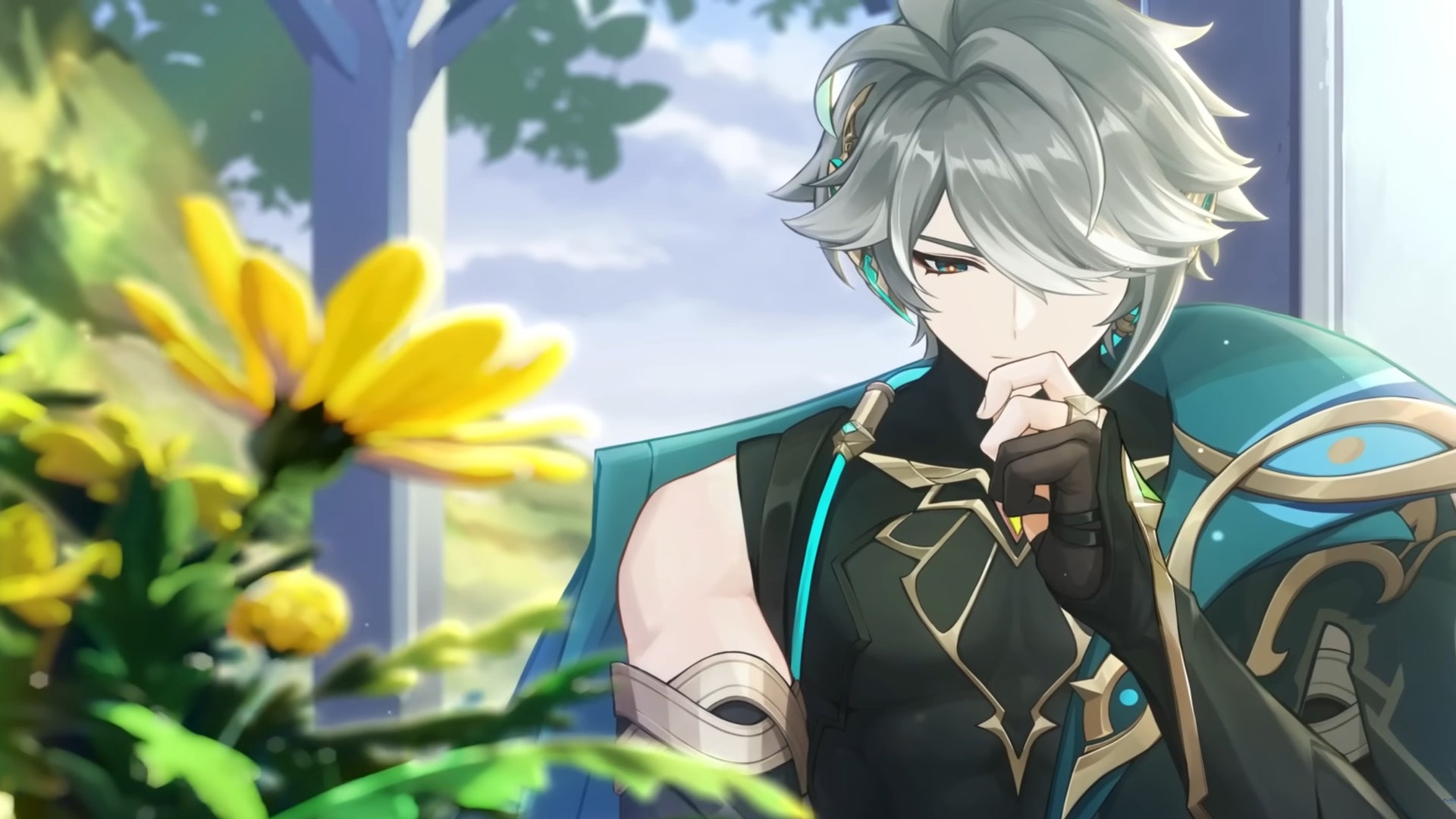 On the 4-star side, we recommend Xiphos' Moonlight, which, from a practicality perspective, is almost better than Foliar Incision. This sword also has elemental mastery as its secondary stat – and it almost rivals Freedom-Sworn's stat – while the passive skill boosts energy recharge based on the user's elemental mastery. It's everything Alhaitham needs in one convenient package.
Best Alhaitham Artifacts – Gilded Dreams
You have two strong contenders for Alhaitham's best Artifacts, but Gilded Dreams is the more flexible set.
2-piece effect: Raises elemental mastery by 80
4-piece effect: After the active character triggers an elemental reaction, they gain a buff depending on the elemental types of other party members. Attack increases by 14 percent for every character who shares the same element, and elemental mastery increases by 50 for every member with a different elemental type.
Alhaitham benefits whether you raise his mastery or attack, so it's a win-win situation that doesn't require manipulating your party to get the desired result.
An alternative set is Flower of Paradise Lost, though it's slightly more niche.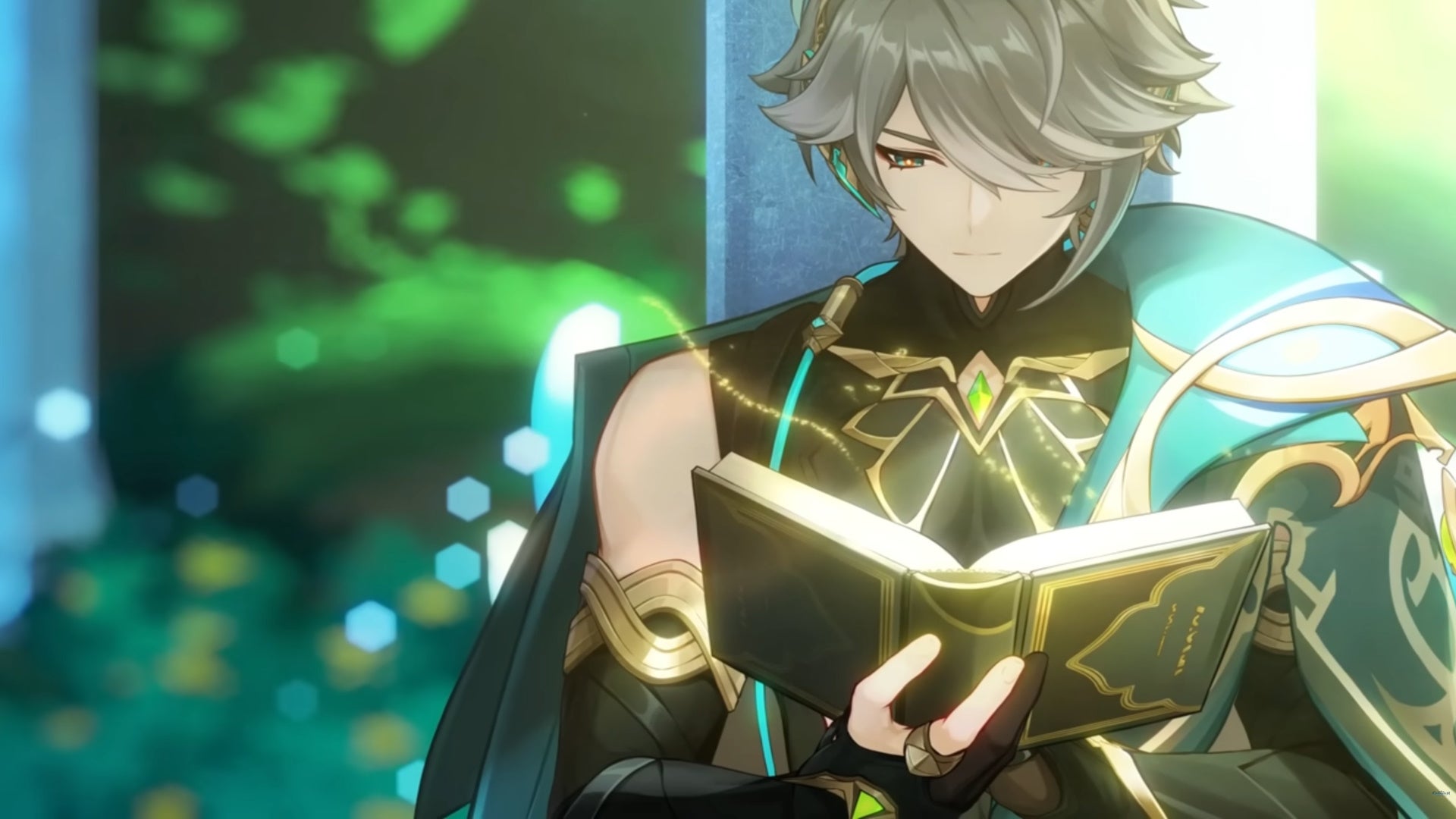 2-piece effect: Raises elemental mastery by 80
4-piece effect: The user's Bloom, Hyperbloom, and Burgeon reaction damage are increased by 40 percent. After the iser triggers Bloom, Hyperbloom, or Burgeon, they will gain another 25 percent bonus to the effect. Each stack of this lasts 10 seconds, and four stacks can exist simultaneously
You need a Hydro, Electro, and Pyro character to make the most of this effect, or some combination of those. Nilou and Fischl would make good party members for this setup, though again, if reactions aren't your main focus, stick to Gilded Dreams.
If you're still early in the game, try using this setup:
2-piece Wanderer's Troupe: Increases elemental mastery by 80
2-piece Gladiator's Finale: Increases attack by 18 percent
Whatever you pick, the substats you want to try aiming for are elemental mastery, attack, and maybe one with energy recharge, depending on which weapon you use. Dendro damage is a nice bonus as well. It's not essential, since Alhaitham comes ready-made with a Dendro bonus thanks to his additional stat, but more never hurts.
What is the best Alhaitham F2P build?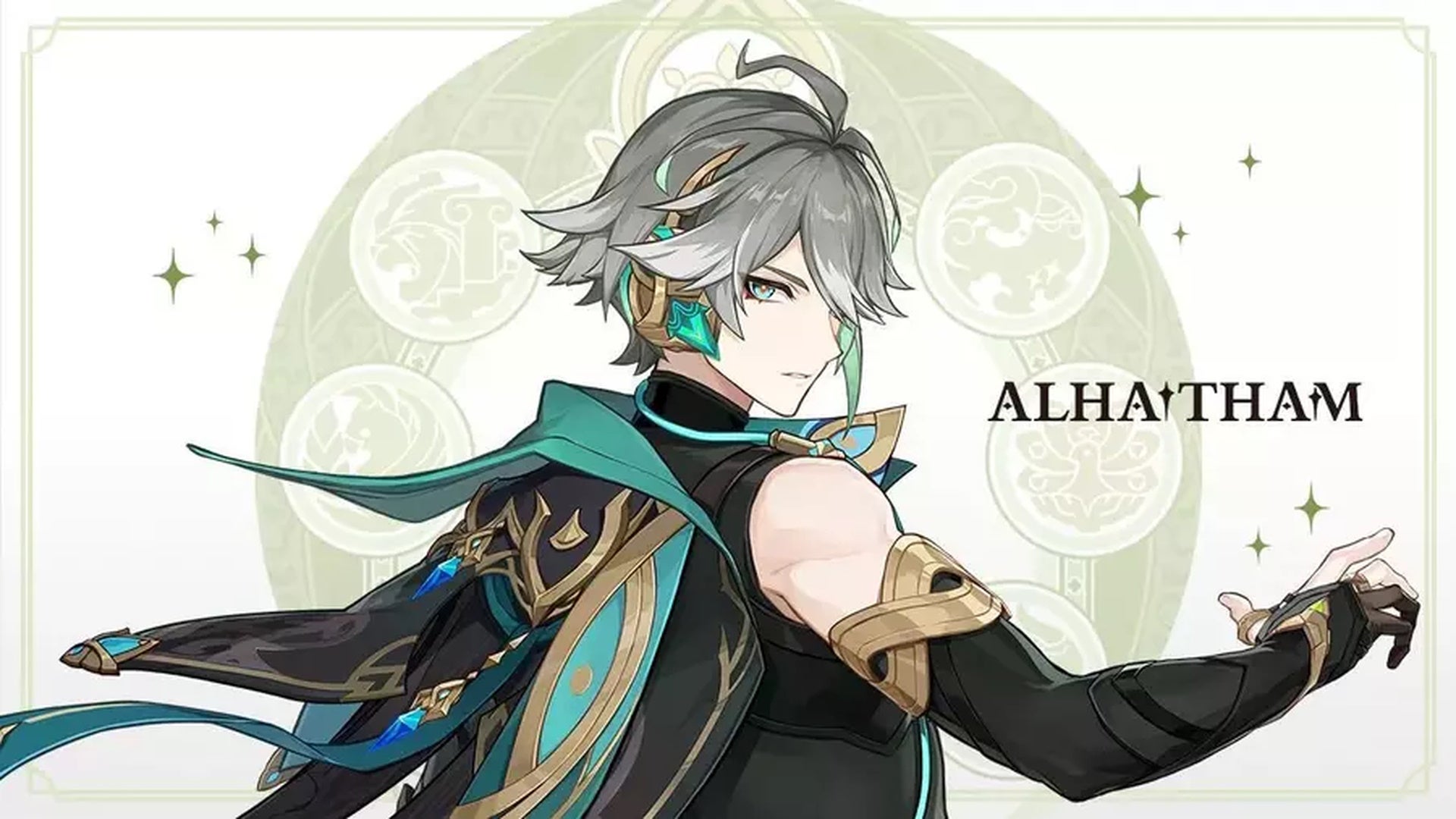 Alhaitham's F2P build follows a similar set of guidelines. You still want to increase his elemental mastery and attack, and you have the added convenience of two craftable swords that do just that.
Best Alhaitham F2P weapon – Iron Sting
The craftable sword Iron Sting boosts elemental mastery by an impressive amount and increases all damage by six to 12 percent after the user deals elemental damage.
That effect stacks twice, and since you aren't relying on the gacha system to get Iron Sting, you can get the higher 12 percent number with comparative ease.
If you're using Alhaitham for elemental reactions, you may want to try the Sapwood Blade, which you can make after completing some of the World of Aranara stories.
Sapwood Blade boosts energy recharge and creates a leaf that buffs elemental mastery by 60 to 120 after the user triggers a Dendro-based elemental reaction.
Best Alhaitham F2P Artifacts – Gilded Dreams
Since the F2P build focuses on exactly the same thing as the other, we have the same Artifact recommendations. You can get the most out of Gilded Dreams, but if you're after a reaction-based build, consider giving Flower of Paradise Lost a try.
Is Alhaitham a DPS character?
Yes, Alhaitham continues the tradition of Sumeru 5-star characters being built almost exclusively for on-field DPS roles. Alhaitham has a base attack stat of 24, making him slightly stronger than Nahida and just a touch weaker than Keqing. He also has bonus Dendro damage as his additional stat, though his defense is slightly lower. Make sure you have a healer in your party to help Alhaitham stay fit while he's slashing through enemies.
He slashes through them quite well, too. His normal attack multipliers are exceptionally high, with the fifth strike in his normal attack combo getting an 83 percent damage boost based on his attack. That's handy, since most of his damage output will come from normal attacks.
Alhaitham's elemental skill sees him dart forward and deal Dendro damage. He also generates mirrors that, while active, convert his normal attacks to Dendro, buff his damage based on elemental mastery, and deal additional Dendro damage. He can have three mirrors at once, and they vanish sequentially after four seconds.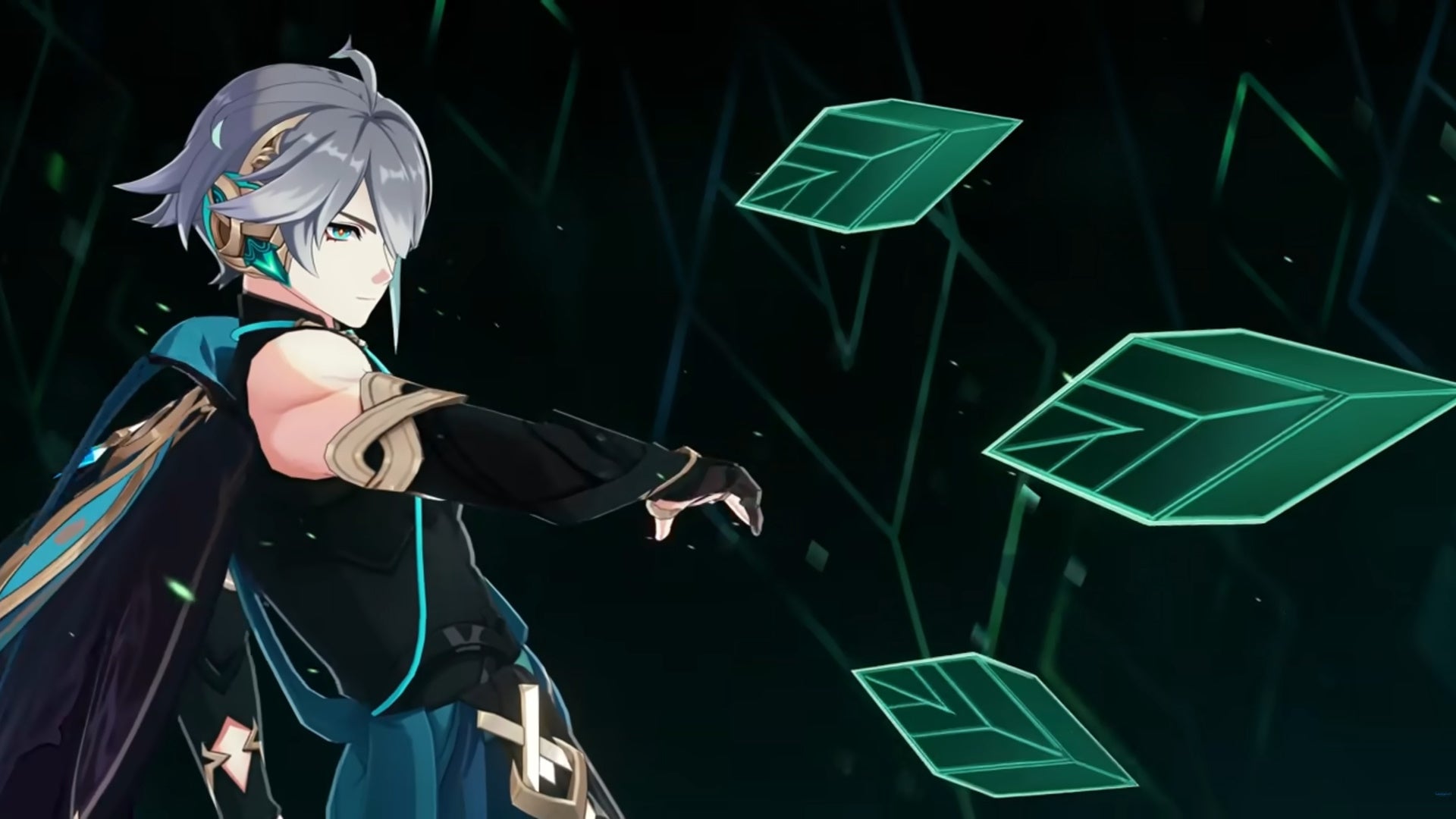 In plain terms, that means if he has three mirrors, he'll be dealing Dendro damage with his normal attacks for 12 seconds. The effect's longevity makes him excellent at applying Dendro and helps offset the skill's lengthy 18-second cooldown timer.
Alhaitham's burst is slightly less impressive, but still powerful. Like Keqing's burst, Alhaitham creates a Dendro field and deals multiple instances of Dendro damage. Any active mirrors he has will be consumed and increase the damage dealt.
Alhaitham's talents are rather straightforward. One lets him generate mirrors when he deals normal, charged, and plunging attack damage, and the other increases his burst's damage based on his elemental mastery.
Should I pull for Alhaitham?
If you were lucky enough to get Nahida, and you're aiming to reduce the number of materials you have to gather, then you'd be fine to pass on Alhaitham. He's a strong DPS, but he doesn't technically do anything better or different than Nahida. He's also a greedier main DPS who needs to be on field more often, so your other party members don't have a chance to shine.
If you're saving up for future Genshin Impact banners, make sure to check out our up-do-date list of Genshin Impact codes for some free Primogems.
If you don't have Nahida or really just want Mr Abs on your team, then he's one of the best Dendro characters you can recruit. Long cooldown timer aside, he's one of the most reliable ways to apply Dendro to a wide area, and you don't have to mess with aiming charged attacks, unlike with Tighnari. Alhaitham also has higher base attack than Tighnari, so even if you have the Dendro archer, Alhaitham is still worth aiming for.
If you're saving up for future Genshin Impact banners, make sure to check out our up-do-date list of Genshin Impact codes for some free Primogems.