PS5 games revealed: Spider-Man: Miles Morales, Horizon Forbidden West, Resident Evil 8, Demon's Souls and a lot more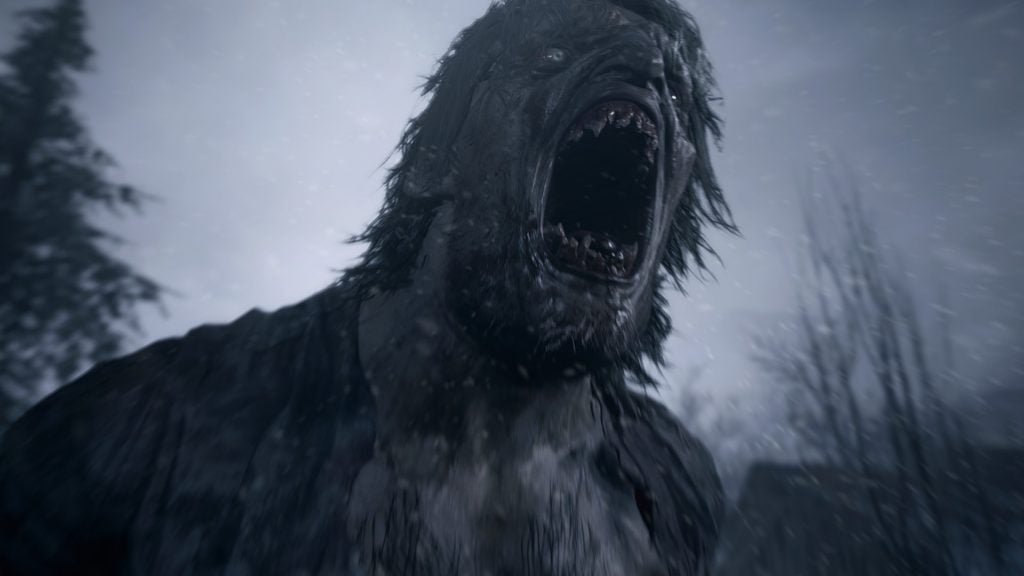 Want to take a look at the first games for the PlayStation 5? Brace yourselves.
Today, Sony's long awaited (and once delayed) PS5 showcase took place online, giving us a big old look at new first and third-party games coming to Sony's next-gen console.
You'll find the stream embedded below and we've summarised all the announcements too, with links to video, gameplay and screens as well as more details on each. Buckle up, it's a pretty wild ride.
Here are the PS5 reveals as they happened
First up, Rockstar revealed an expanded version of GTA 5 for PlayStation 5, with GTA Online free for PS5 owners for the first three months of release. It's due in 2021.
Ooh, what's this? It's only bloody Spider-Man: Miles Morales, due in holiday 2020. If that seems soon for anew Spider-Man game, it is. Sony has now clarified that Miles Morales is an enhanced version of Marvel's Spider-Man with new content for the PS5.
Third on the list of reveals was Polyphony Digital's latest Gran Turismo 7, an absolute classic PlayStation franchise. How did it look? Stunning, as ever.
Ratchet and Clank are back. Straight up, Ratchet and Clank: Rift Apart from Insomniac brings a new character - but we're not entirely sure of her name yet.
Square Enix revealed Project Athia. Project? Yeah, that's probably not the final name but it is designed specifically for the PS5 and it has dragons, so we're in.
Looking for cute robots and cats? You need Stray but you'll have to wait until 2021.
Guerrilla Games' Herman Hulst introduced a "new franchise" from the Worldwide Studios team: Housemarque's Returnal is a third-person shooter and it looks pretty, pretty neat.
Sackboy: A Big Adventure is a platformer starring everyone's favourite star of Little Big Planet.
Lucid's car-combat-arena and kicking-people-across-the-floor thing Destruction Allstars is coming to the PS5. Us neither, but we'll give it a go.
Ember Lab's revealed a new third-person action adventure called Kena: Bridge of Spirits and it looked very pretty.
Next up we got a look at dinosaurs in class, feeling all nervous and anxious in Goodbye Volcano High. It's due in 2021.
Oddworld's Lorne Lanning popped up to show off the return of Abe in Oddworld: SoulStorm. No release date as yet though.
Tokyo, Japan, is the setting for supernatural thriller Ghostwire Tokyo. We got a good look at gameplay - it's hectic, violent, fantastic. Headless schoolgirls? Yep. Prepare to shart in 2021.
Gearbox is bringing third-person brawler Godfall to the PS5 and we got a fresh look at it - it's due soon, in holiday 2020.
From the creators of Hyperlight Drifter, Solar Ash Kingdom is due in 2021.
Hitman 3? Hitman 3! Due in January 2021. The conclusion to the World of Assassination trilogy, we got a peak of Agent 47 in Dubai. The life that guy leads, huh?
Astro's Playroom sees the return of those cute little robot dudes from that one good PSVR game. Woo! What's more, it comes pre-loaded on all PlayStation 5 consoles. So you're getting a bundled game with your new system. Neat.
Looking for a stylish, quirky, cute action adventure game? That might be Little Devil Inside.
We got a good tease of NBA 2K21. It looked... sweaty?
A bug and a snack? That would be the living strawberry we saw in Bug Snax. From the creators of Octodad, so yes we are excited, thank you very much. It's due 2020.
Shu Yoshida popped up to reveal a project near and dear to him: Demon's Souls for PS5.
Arkane Studios showed off Deathloop. You've see it teased last year, but we got to see some actual first-person gameplay action today. Kills from the rooftop and slowing down time? Yep, it's an Arkane game.
Creepy horror fairy tale Village wasn't called Village at all but bloody Resident Evil 8. Shitting Christ it looks good.
Weird warped cityscape, a hologram cat, a floating spaceman? I dunno what Pragmatta is all about but I'm ready to find out. It's not coming until 2022 though.
Horizon Forbidden West is the sequel to Horizon Zero Dawn and it looks like it's off to a good start. It's got a giant moss robo-turtle in it, what more do you want? Lots of swimming too. One of the best games of the PS4 generation looks like it's getting the sequel it deserves.
And to top it all? Sony only went and showed the first look at the actual PlayStation 5 console. White and black, black and white. With some blue thrown in. There's going to be at least two models, one with a disc drive and one without. And a media remote too.
In April we got a good look at the wireless PlayStation 5 controller, the DualSense. It features improved haptic feedback, adaptive triggers, built-in microphone and a new Create button.
Keep refreshing the frontage and follow our pages on Twitter and Facebook for all the latest news as it happens.