PS5's controller features improved haptic feedback including "adaptive triggers" that simulate tension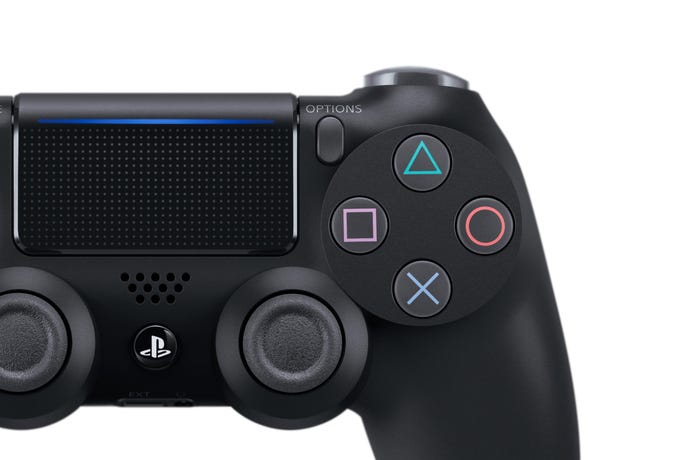 It's a bumper PlayStation 5 news day - and that includes an update on what to expect from the next generation's controller.
more
Tech-focused outlet Wired actually went hands-on with a version of the PS5 controller during the same session where it was revealed that Sony's next generation machine is indeed called the PlayStation 5, and that it'd be releasing at the end of 2020. Wired descripe the controller's unfinished form as being "an awful lot like the PS4's DualShock 4" - but there's some intriguing differences in the functionality of the controller.
The major new addition called out by Wired are what are referred to as "Adaptive Triggers" - a new version of the familiar L2 and R2 inputs that will supposedly offer greater feedback through the triggers themselves. Wired, who spoke to lead PS4 architect Mark Cerny and held the prototype PS5 controller in their session, give the example of the triggers acting differently in order to simulate the increase in tension as an on-screen character draws back a bow and arrow ready to fire, or to showcase the in-hand difference between machine gun fire and a shotgun blast.
The new adaptive triggers pair with better haptic feedback thanks to new "highly programmable voice-coil actuators" used for rumble and an improved speaker to offer more feedback to the player across the board. It'll also have a larger capacity battery than the DualShock 4, and charges using a USB Type-C connection, which the new machine now supports.
"I ran a character through a platform level featuring a number of different surfaces, all of which gave distinct—and surprisingly immersive—tactile experiences," Wired wrote of a hands-on demo built by Sony Japan Studio. "Sand felt slow and sloggy; mud felt slow and soggy. On ice, a high-frequency response made the thumbsticks really feel like my character was gliding. Jumping into a pool, I got a sense of the resistance of the water; on a wooden bridge, a bouncy sensation."
A shiny new controller is just one of the many new features players will be able to experience when they get their hands on the PS5 in late 2020. Also confirmed today was that PS5 will be capable of hardware-accelerated ray tracing (which is the hot new feature shaking up PC graphics right now) - and it'll also be compatible with 4K Blu-Ray discs. Stick with us here on VG247, as we're breaking down all the PS5 reveals as they happen, and will continue to do so over the next year as it creeps closer to release.