Gran Turismo 7 announced for PlayStation 5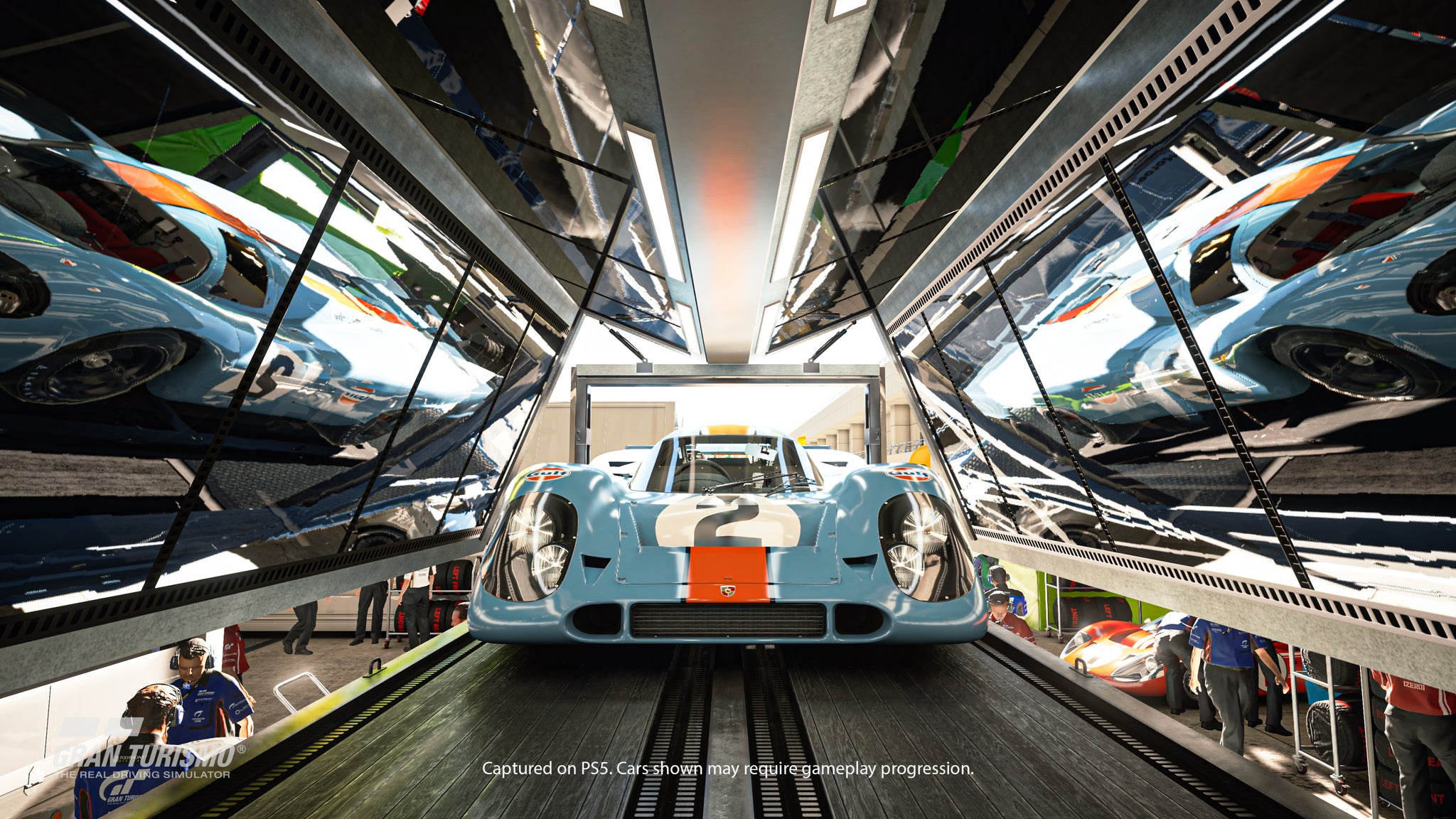 Gran Turismo 7 has been announced for PlayStation 5.
Polyphony Digital's next entry in the Gran Turismo racing series, Gran Turismo 7, was announced during the PS5 showcase event.
A video showing a cinematic look at the cars was provided before in-game footage was shown.
In July last year, series creator Kazunori Yamauchi said his team at Polyphony Digital was working on the next game in the series.
A release date was not provided.