Fortnite: Fortbyte 89: accessible by flying the Scarlet Strike Glider through the rings east of Snobby Shores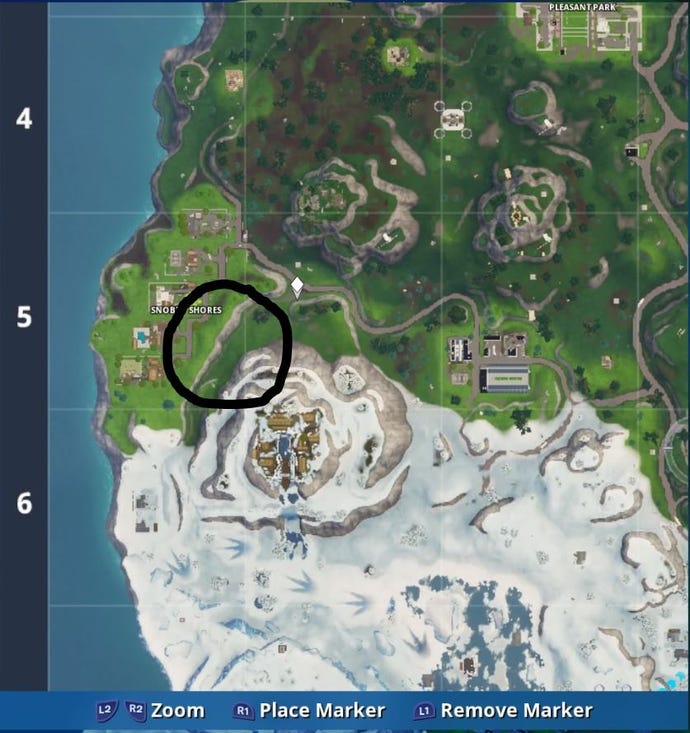 It's a new day in Fortnite and Fortbyte 89 is available to find, so let's take a look at the requirements.more
The image beneath the Fortbytes is almost visible, but there's still a few more to find before the hallowed Utopia skin unlocks.
For today's Fortbyte, you'll be visiting the air to the east of Snobby Shores and you'll need to use the Scarlet Strike Glider that you get from tier 39 of the season 9 Battle Pass.
Fortnite: Fortbyte location
So first off, go into your locker and equip the Scarlet Strike, or else you won't be able to complete the challenge.
Next, jump into a game and wait for the Battle Bus to fly close to Snobby.
As you fly through the rings with your Glider, more will appear, before finally you'll see one with the Fortbyte in the centre.
Once you've flown through that one, you'll complete the challenge.
Fortnite Season 9 Weekly challenges
You can check out all the Fortbyte locations here.