Fortbyte 62 - Accessible with the Stratus outfit in an abandoned mansion in Fortnite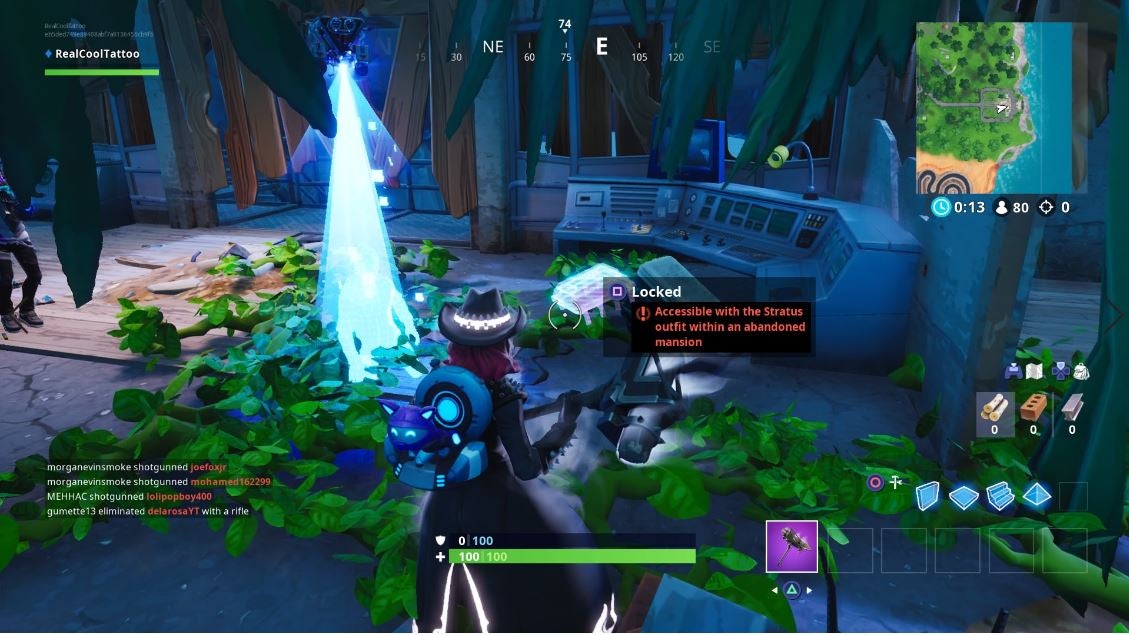 The days are getting warmer, and the tail-end of this season of Fortnite is just starting to hot up. This time you're searching for Fortbyte 62, and all you have to go on is the clue: Accessible with the Stratus outfit in an abandoned mansion
It's not just the ultimate Singularity skin at the end of the Uptopia challenges that you're after, but a ton of awesome goodies that're unlocked via Fortbytes. There's Bunker Jonesy's Nana cape, and Rox's Harmonic twin axes just to name a couple - and that's not even touching on the fun emotes.
A lot of the later Fortbytes require items that you've unlocked for completing previous challenges, so it's important to stay up-to-date.
Fortbyte - Accessible with the Stratus outfit in an abandoned mansion
First up, you're going to have gotten pretty deep into this season's Battle Pass and reached Tier 71 to unlock the Stratus skin. Equip him from your Locker.
Now head into a regular match and glide over to the centre east side of the island to find the abandoned mansion, it's to the south of Lonely Lodge, and north of the desert racetrack.
Then, inside of the dilapidated old house, near the southern wall, you'll find the Fortbyte!
Yesterday's Fortbyte 100 took you to the highest floor of the tallest building in Neo Tilted, but if you're stuck on any of the others, check out the list below.
Fortnite Season 9 Weekly challenges