Genshin Impact Sakura bloom locations: How to farm Sakura Bloom
A rare blossom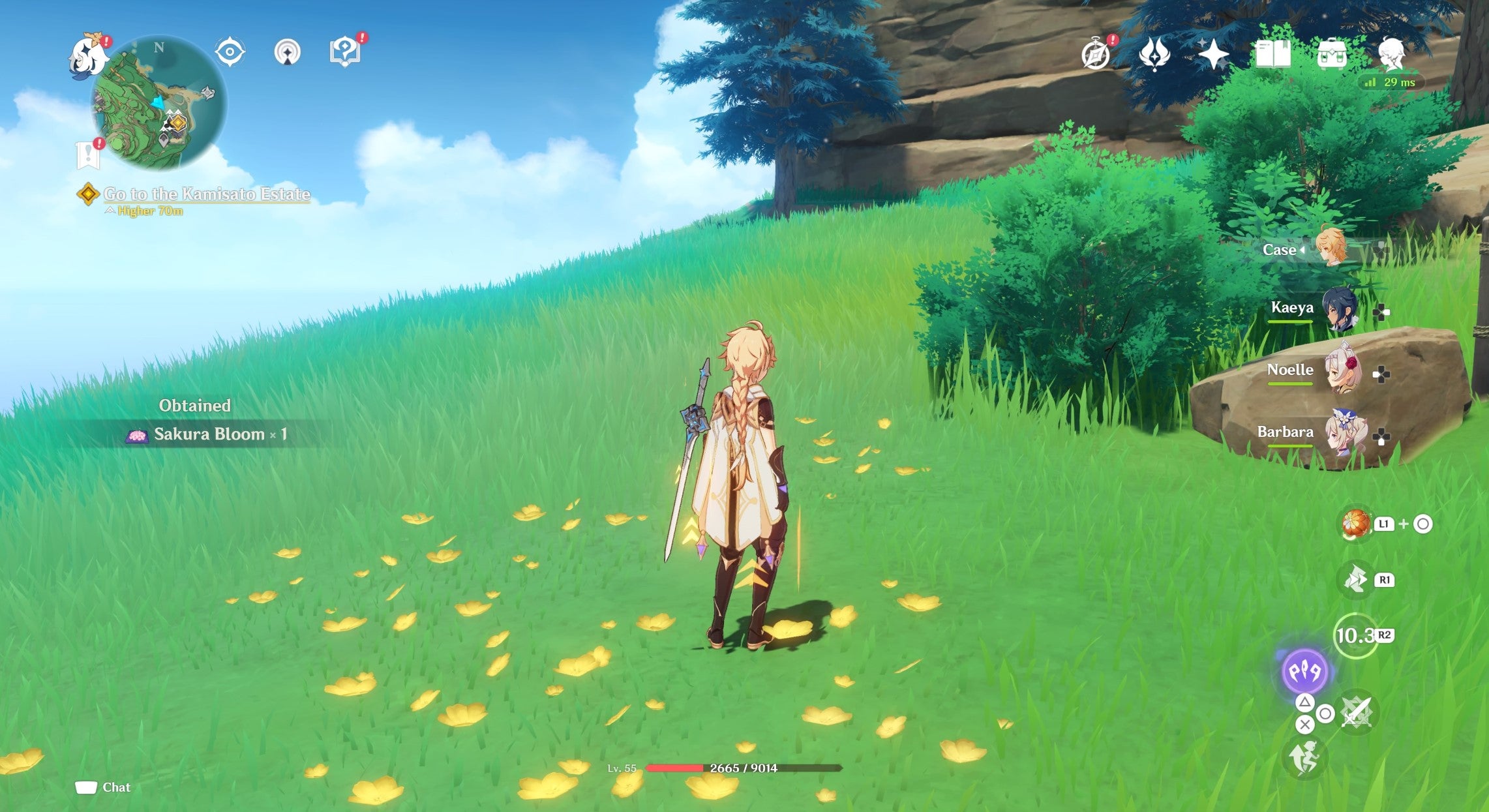 Genshin Impact Sakura Bloom is a new item you'll want to gather plenty of once you arrive in Inazuma.
Its chief use outside of recipes is leveling up Ayaka - and, with the 2.6 version update, her brother Ayato - but you won't find them just anywhere in Inazuma. There's also a bit of work involved in obtaining the new level-up material, and you'll need an Electro character in your party to get them.
Genshin Impact Sakura Bloom locations
At the start of the Genshin Impact 2.0 update, Sakura Blooms are only found on Narukami Island. That's the main island in Inazuma, where Inazuma City and Kamisato Manor are located. miHoYo's interactive map shows approximately 50 of them are available on Narukami Island.
That's enough to Ascend Ayaka three times and reach level 60, assuming you have the other necessary items as well.
Genshin Impact Sakura Bloom farm and reset
Like other plant materials, Genshin Impact Sakura Bloom will respawn after two real-world days.
Your best bets for Sakura Bloom farming are:
around the Grand Narukami Shrine
under the Grand Narukami Shrine (only accessible after completing Sacred Sakura Cleansing)
on the northern tip of Narukami Island
There are some Sakura Bloom around the shrine grounds and the Sacred Sakura, but most of the ones near the shrine are scattered around the hill path leading up to it.
How to get Sakura Bloom in Genshin Impact
Unlike most other plant materials, getting Genshin Impact's Sakura Blooms takes a bit of work. They're similar to the Flaming Flower in that you'll need to use an Elemental skill to reveal them.
Sakura Blooms appear as floating pink spots in the air. Use an Electro attack to make this visible, and then you can collect them and move on to the next.
What is Sakura Bloom for in Genshin Impact
Sakura Bloom's primary use is leveling Ayaka and Ayato up, though it also has a place in some cooking recipes and in crafting the Electroculus Resonance Stone. If you don't plan on trying to obtain Ayato and don't have Ayaka, you're pretty much free to ignore Sakura Blooms.
Yoimiya and Sayu, the next two new Genshin Impact characters, use other materials for their Ascension, so you can focus your time on completing story quests like A Flower Blooms in a Prison.