Fortnite: all forbidden dance locations, where to search between pool, windmill and umbrella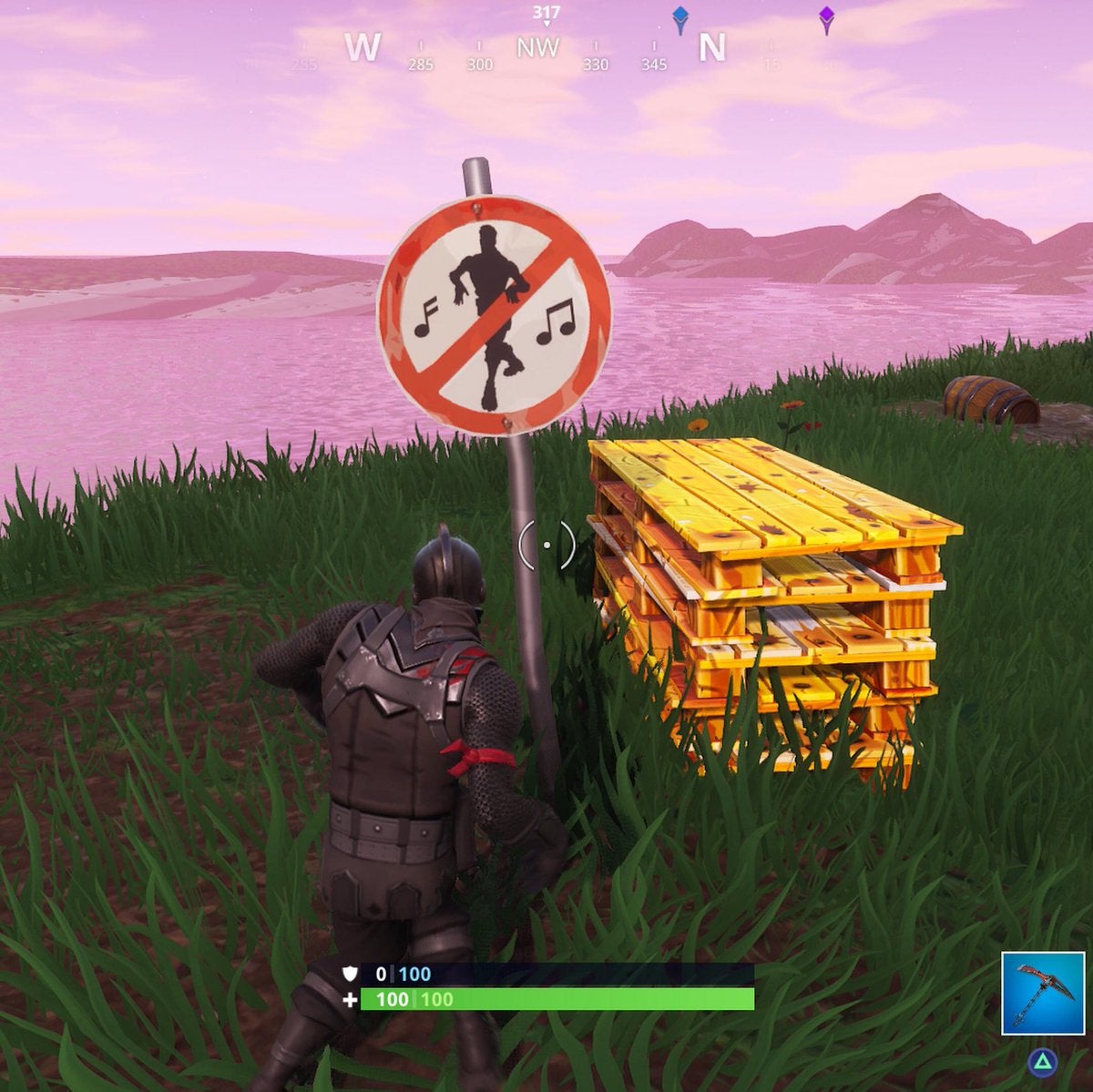 Fortnite has added a bunch more weekly challenges, giving you another 7 days of tasks to earn XP and Battle Stars.

There are another seven challenges this week for those of you that have the Season 3 Battle Pass, and completing them unlocks Battle Stars and XP. Complete 4 of the 7 challenges and you'll be rewarded an extra 4000 XP.
All of which can be used to move up the Season 3 tiers. There are a total of 100 tiers in Season 3, so if you want to unlock outfits and other bonuses you'd better get to work.
Fortnite Season 3: Week 2 Challenges
Here's the Week 2 challenges, with some advice on how to complete them. We'll add more help as the day goes on...
Use a Launchpad: 5 Battle Stars
This is easy enough so long as you find a launchpad from a chest. Step on it and off you go.
Deal damage with Assault Rifles to opponents: 5 Battle Stars
You should be able to deal 1,000 points of damage to enemies easily. There's never a shortage of Assault Rifles so you'll earn this through normal play.
Search chests in Wailing Woods: 5 Battle Stars
Wailing Woods isn't exactly known for its great loot but if you visit enough times over three or four matches you should be able to find 7 chests to collect this reward.
Dance in different forbidden locations: 5 Battle Stars
There are seven No Dancing zones on the Fortnite map but you only need to do this challenge in front of five of them. You'll need to look for a no dancing sign and bust a move in front of it. We recommend the first five on our list as they're easy to find.
The locations are:
Tilted Towers: just by the taco shop on the grass patch.
Flush Factory: next to the toilet statue.
Retail Row: inside the parking lot.
Junk Junction: Underneath the metal Llama.
Fatal Fields: on the dock at the pond.
Pleasant Park: this is actually on top of the mountain just West of Pleasant Park.
North of Tomato Town and West of Wailing Woods: by the abandoned RV.
Between Retail Row and Tomato Town: next to the East entrance to all the containers.
Search between a Pool, Windmill and an Umbrella (hard): 10 Battle Stars
To the West of Anarchy Acres you'll find a tree on a hill. You're looking for map location E2 or see the X on the map below where you'll find the Battle Star
SMG Eliminations (hard): 10 Battle Stars
Put three of your enemies down for the count with the SMG. Shouldn't be too hard and if you combine it with the Challenge below you'll shoot two birds with one stone.
Eliminate opponents in Greasy Grove (hard): 10 Battle Stars
It shouldn't be too hard for Fortnite veterans and newbies to kill three enemies here. There's plenty of cover for tight little gunfights.
All Fortnite Season 3 Weekly Challenges
Now that Season three is drawing to a close, you might want to go back and clean up any straggling challenges you've missed. Let us help you with that, before you get stuck in to Fortnite Season 4.
If you're looking for more tips for playing Fortnite, here's how to almost guarantee a finishing spot in the top five, as well as all the most common questions answered.
And if you haven't already, you can hook up your Epic Games account to Twitch Prime and earn new outfits and a glider.