Fortnite Week 9 challenges - here's how to get your XP and Battle Stars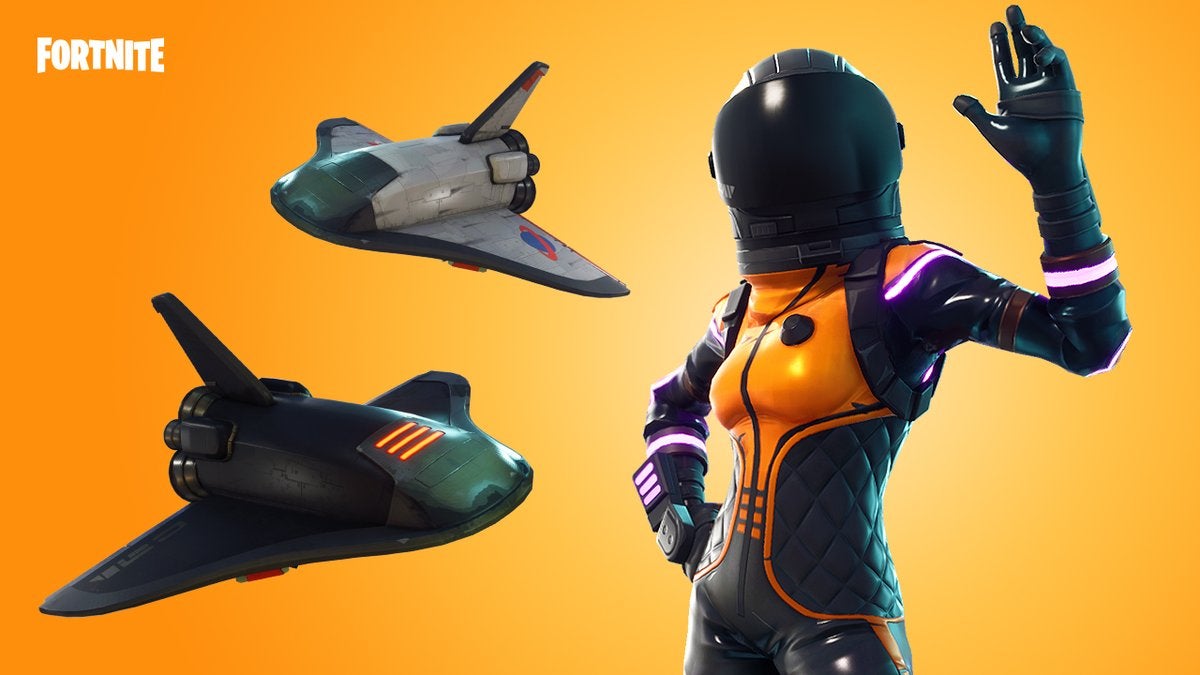 Here's what you get from the Fortnite Week 9 challenges.

The Fortnite Season 5 start date is July 12, so you've only got a couple more days to take care so these challenges!
Every week we publish an extensive guide to help you bag all those Battle Stars and XP. It's easy to use - just follow the red links for more detailed advice, maps and locations to help you complete those challenges.
And it's worth completing these this weekend as Epic is handing out double XP from today until Monday morning.
Fortnite Week 9 challenges
Deal 500 explosive weapon damage to opponents
Explosives can be tough to arc correctly, but are really powerful in the right hands. You won't have to deal all of this damage in one match though, so just pick up and use things like grenades (which are pretty common) and you'll complete this challenge quite naturally.
There are actually quite a lot of chests in Moisty Mire, and they're more spaced out that in other places so it might be a little easier to complete this challenge quickly this week. The highest concentration of possible chest spawns is in the film set area in the centre of Moisty Mire.
You can also find another pocket of possible spawn locations to the northeast of the film set, as well as a couple to the southwest.
It looks like you only have to find and use a Shopping Cart once to collect this challenge. They've recently been re-enabled in-game, so it shouldn't be too hard to find one.
If you don't know where to look, try the racetrack to the north of Moisty Mire, the eastern side of Retail Row and the west shore of Loot Lake.
This one could be tough. What you have to do is raise a flag in the centre of locations with a white name on the map in four locations during a single game.
This is easier said than done, but try to avoid the more popular spots like Risky and Tilted right at the start and you should be okay. Follow our link above for more advice.
Another week, another treasure map. Follow that big red link above to grab a whopping 10 Battle Stars.
Get four shotgun eliminations
Shotguns are common, so this shouldn't be too difficult to complete. You can always use the tried and true technique of jumping into duos or squads, downing someone with any weapon you like, then finishing them off with a shotgun to claim the elimination with that weapon type.
Eliminate four opponents in Anarchy Acres
Anarchy Acres is a fun location to fight in, and when the challenge drops should attract a fair amount of people trying to complete the task. Play smart and try to take advantage of gung ho players that try to engage too many people at once. If you spot a battle in-progress, you can try to nip in and finish off weakened opponents, or people that are distracted picking up the loot from their kill.
If you need any help with the previous challenges in Season 4, take a look at our guides with the links below:
Week 8 Challenges: Search 7 Hungry Gnomes, Search between a Bear, Crater and a Refrigerator Shipment
Week 6 Challenges: Search between a Playground, Campsite, and a Footprint, Spray over Carbide and Omega Posters
Week 5 Challenges: Greasy Grove treasure map, Dance with others to raise the Disco Ball near Loot Lake, more
Week 4 Challenges: Visit 3 different storm centers, search between a bench, ice cream truck and helicopter, more
Week 2 Challenges: Dance in front of film cameras, search between scarecrow, pink hotrod and big screen, more