Fortnite gets exclusive Twitch Prime pack: Havoc and Sub Commander outfits, glider, back bling and more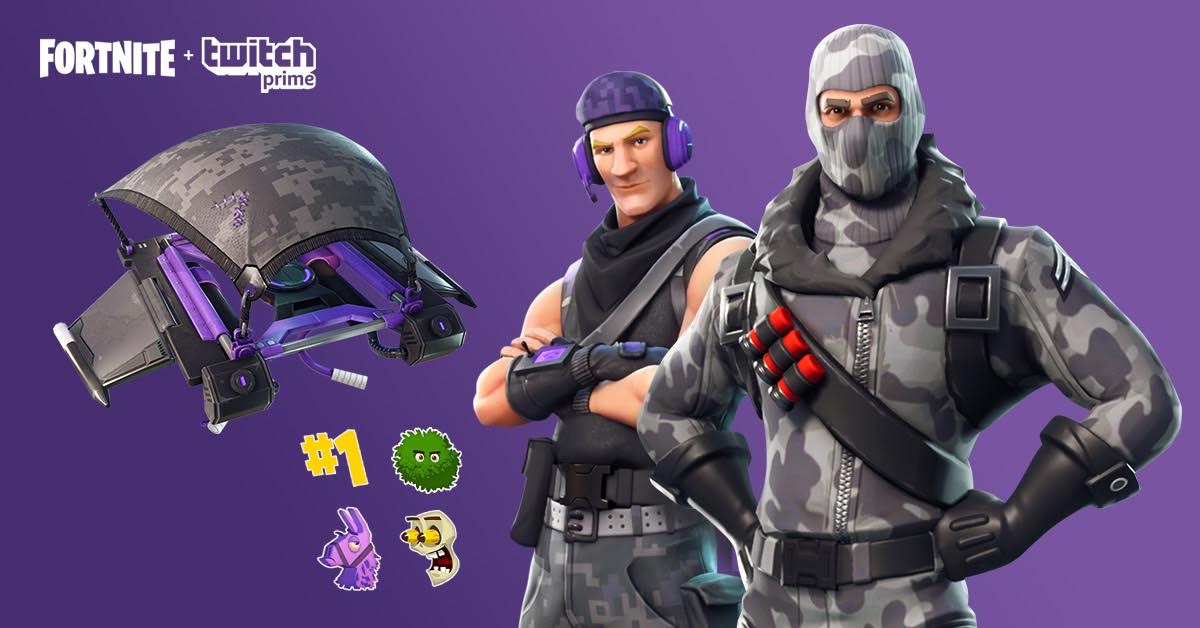 Twitch Prime members can grab themselves these free outfits for Fortnite Battle Royale and Save the World.

There are two outfits on offer in the Twitch Prime Pack; Sub Commander and Havoc. Havoc comes with matching back bling while Sub Commander uses the Slipstream Glider.
These two will also grace Save the World, the mode that no one really cares much for, as playable heroes.
On top of that there's four new Fortnite emoji to use in Twitch chat, if that's your bag. You can get them now by hooking up your Epic and Twitch accounts.
How to get Twitch Prime Fortnite skins
There's a few simple stages to get your Twitch Prime Fortnite skins, which you can see in the handy image below.
The Twitch Prime pack is just the latest addition to Fortnite, a game that is dropping new limited time modes, outfits and weapons to keep it at the top of the growing battle royale genre.
Last week Fortnite Season 3 began, bringing with it weekly challenges and a John Wick outfit, amongst other things.
If you're looking to complete your weekly challenges, you have until tomorrow, Thursday March 1, before Week 2 challenges appear. You'd best get busy.
If you've been living under a rock and haven't played Fortnite Battle Royale, we've answered all your questions right here.