Fortnite: take a look at the new hand cannon coming to Battle Royale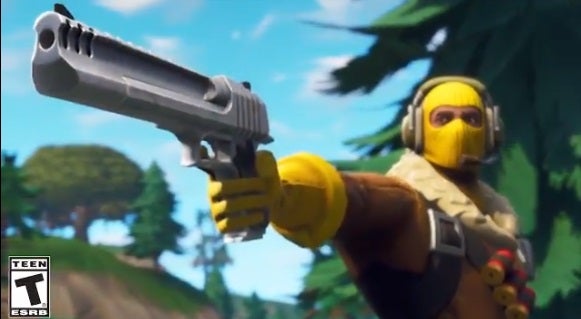 There's a new weapon coming to Fortnite Battle Royale.

Update: well, whaddya know - the Hand Cannon is part of Season 3 and you can get it right now.
While we brace for the release of Fortnite Season 3, Epic has revealed a brand new weapon coming to Battle Royale and it looks like it packs a punch.
The hand cannon is coming "soon", although no specific release time has been given. Here it is in action:
This handheld heavy hitter packs a punch. pic.twitter.com/6jrXqkqBK6

— Fortnite (@FortniteGame) February 21, 2018
The last new weapon to be introduced to Fortnite was the bow and arrow with unlimited ammo. It's worth remembering that Epic has said it will continue to balance weapons in game and is just as likely to remove a gun as add a new one. Will a shotgun, assault rifle or other pistol be sacrificed in place of the hand cannon?
Fortnite Season 3
Fortnite Battle Royale goes down at 9am GMT today with Season 3 beginning shortly after. Epic said it will release patch notes for version 3.0.0. as soon as the game goes offline.
What's in Season 3, I hear you ask? A whole bunch of stuff; new outfits, back bling, skydiving trails, 100 tiers, and a whole lot more.
If you're new to Fortnite now is the time to jump in. It's free to play on PC, Xbox One and PS4, and if you want to try the less-popular Save The World mode that's being offered at 50% off.