H1Z1 finally leaves Early Access with new vehicular battle royale mode
H1Z1 finally leaves Early Access today, complete with a new mode to help it stand out from the growing battle royale genre.

Auto Royale mode allows 30 teams of four players to battle it out to be the last team standing, adding an exclusive weapon to the mode and two new vehicles.
The Sedan and the Armored Recon Vehicle are new to the mode, as is the Light Machine Gun. Power ups for Auto Royale are split into Defensive, Evasive and combative. They include vehicle repair kits, environmental buffs, fire extinguishers, vehicle armor, smoke screens, fuel, turbo boosts, oil slicks, land mines and corrosive smoke.
Although H1Z1 comes out of Early Access today, the Auto Royale mode will remain in beta "and will continue to develop with feedback from the community."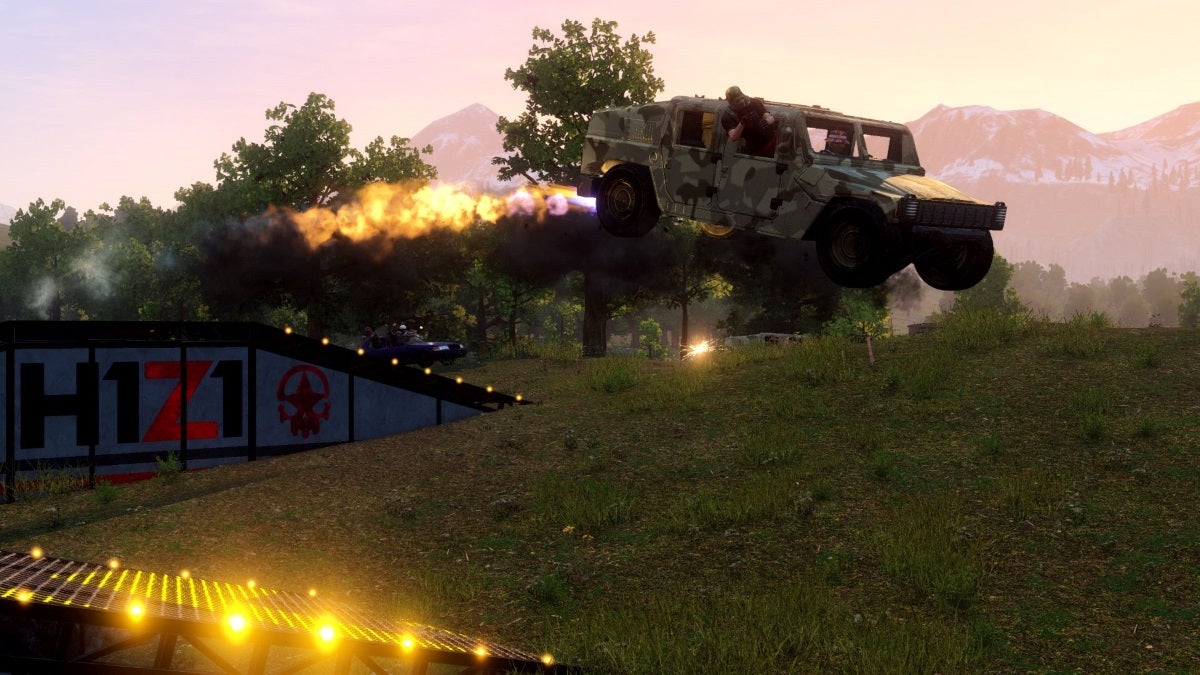 H1Z1 leaves Early Access
Two years after it went into Early Access, H1Z1 also launches today with new improvements.
A heat map will show where other players spawn to aid tactical deployment, while a mini map is also available for players.
Developer Day Break Games said there's more points of contention, with item drops increased across H1Z1's map. There's also a new t-shirt for the game's original founders and today marks the start of Season 1.
Future plans are to add more solo and team features, as well as a return of the original map as Z1 Remastered.
Whether all of these upgrades to H1Z1 will be enough to bring back lapsed players or interest new ones remains to be seen. Recent reports suggest more than 90 percent of its player base has abandoned it, as games like Fortnite and PUBG have taken the limelight.
If all this sounds like your bag, you can grab H1Z1 from Steam for $19.99.