Fortnite: where to search between a Vehicle Tower, Rock Sculpture and a Circle of Hedges, and ice cream truck locations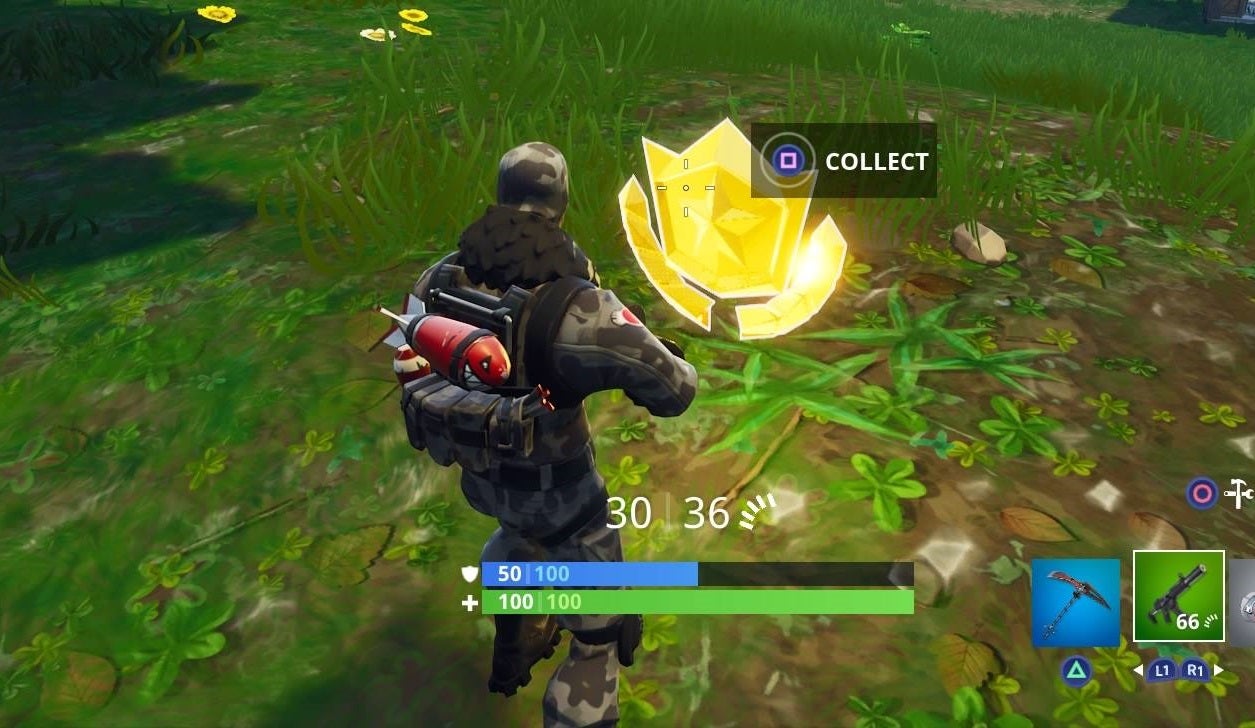 Here's another week of challenges to push up your XP and Battle Stars, and climb Season 3's tiers in Fortnite.

Fortnite V3.3 dropped this week, and as well as bringing supply llamas, remote explosives and Blitz mode, it also coughs up another set of weekly challenges.
There are seven challenges for week 4, earning your between 5 and 10 Battle Stars.
Complete at least four of these and you'll earn yourself an extra 4,000 XP. All of which goes to pushing you up the tier rankings for Season 3, unlocking gear, outfits, emotes and other little goodies.
Here's all the challenges, with advice on how to get them. Remember you need to have bought the Season 3 Battle Pass to complete the Weekly Challenges.
Fortnite: Season 3 Week 4 Challenges
Deal damage with sniper rifles to opponents - 5 Stars
It shouldn't take long to rack up 500 points of damage with a sniper rifle through normal play. Or if you're a crack marksman, two headshots will do it.
Search Chests in Flush Factory - 5 Stars
This week's killzone is Flush Factory. Get there at the start of the match or don't bother. You need 7 chests to complete this challenge.
Search Supply Drops - 5 stars
As if searching a Supply Drop wasn't risky enough, now you'll need to hang around until the end game to grab the loot and earn this challenge. You need 3 in total.
Visit different Ice Cream Trucks - 5 Stars
You'll need to find 5 different Ice Cream Trucks on the island. There are at least 15 Ice Cream Trucks on the island, so lets look as some of the easier one's to find:
Flush Factory: near the bottom of the map, to the bottom left of Flush Factory
Moisty Mire: there's one half buried in the swamp
Lucky Landing: the bridge here has an ice cream truck
Tomato Town: there's one bang in the center of town
Pleasant Park: again, there's one in the middle here
Retail Row: and one almost in the center of Retail Row.
Wailing Woods: Just north of Wailing Woods is a hill with a truck on top
Junk Junction: Just outside the walls of Junk Junction to the West
Tilted Towers: there's an ice cream truck parked on a road here
Here's a handy map, courtesy of FortniteBR_Buzz
Search between a Vehicle Tower, Rock Sculpture and a Circle of Hedges - 10 Stars
Head to Moisty Mire and you'll find a pool of water and a shack in the bottom west of the swamp. The Battle Star is right there, in the bottom left hand corner of map location H9. you won't be able to see it from a distance so you need to wade in until it appears.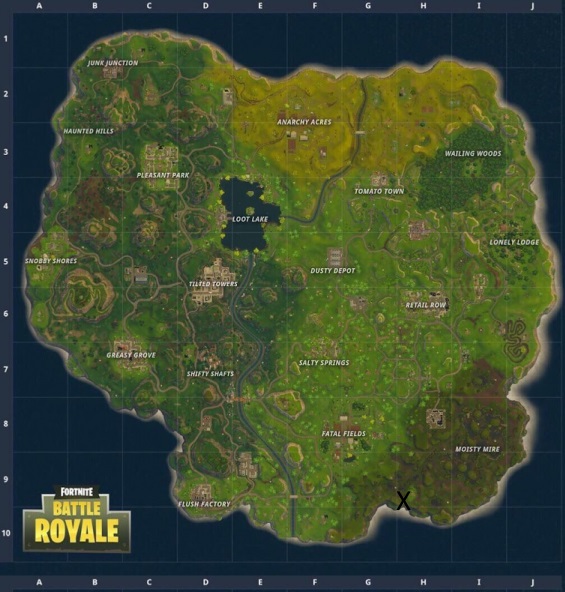 Trap Eliminations - 10 Stars
You'll have to entice someone into your trap, but you only need to kill one player to earn this challenge.
Eliminate opponents in Tomato Town - 10 Stars
Land in Tomato Town, grab a weapon and go hunting for fools. Three of them, to be exact.
All Fortnite Season 3 Weekly Challenges
In anticipation of Fortnite Season 4 going live next month, you might want to spring around the map and clear up any remaining challenges.
Sign up has begun for Fortnite mobile and you can find all the details and a list of compatible devices here. Invites have been sent out and if you're still waiting just keep checking your inbox. We've been playing it, and it's almost exactly the same Fortnite you know but with a few compromises and tweaks.
If you're new to Fortnite, you may have questions about cross-play, why it's not on Steam and just how "free" it is. We have all the answers.