EA had a third Star Wars title in the works it canceled, and it was a Battlefront spin-off - report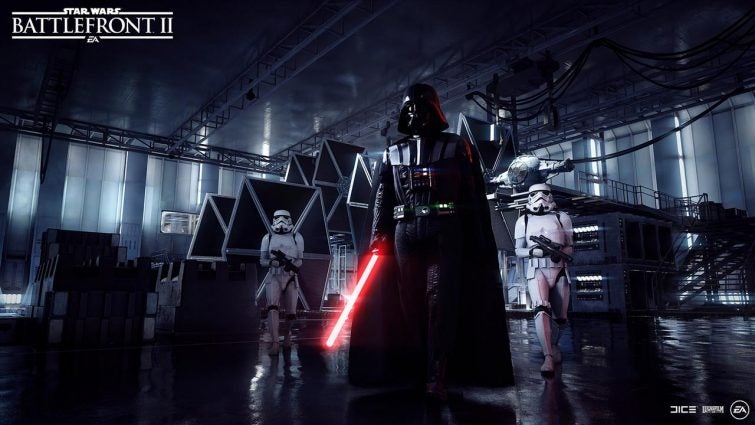 EA apparently had a third Star Wars title in the works and like Project Orca and Project Ragtag before it, the game was canceled.
According to a report from Kotaku, the canceled Star Wars title, being developed under codename Viking, was to be a Star Wars: Battlefront spin-off and ready in time to launch alongside next-gen consoles.
When Project Ragtag was canceled and its studio Visceral Games shuttered, assets from the canceled game were to be used to develop a new title by EA Vancouver. Project Orca as it was known also met the chopping block last year.
EA Vancouver apparently moved on to the now third canceled title, Viking, development of which was to be led by Criterion Games. The Kotaku report states the game was a Battlefront spin-off with open-world elements and a focus on characters and story. Problems with the project started almost immediately, according to the site's sources, as Criterion is based in the UK and EA Vancouver in Canda. Plus, it was said there were "too many cooks" with their hands in the pot.
Because of these issues, the game would not have been ready to release alongside PS5 and Xbox Series X, so EA canceled the project during the first half of 2019.
Further in the report, it also alludes a sequel to Respawn's Jedi Fallen Order is in development. It was assumed back in December a sequel was in the works after job listings revealed anyone who filled the positions would be working on a Star Wars game. It could be a different Star Wars title, but again, it's assumed to be a sequel for now.
The report also stated EA Motive is still working on its own title in the series, although it will be smaller in scale.
Back in January, a report surfaced stating a new Star Wars game would be released in 2021, and tie-in somehow to the next film slated for 2022. Said to be known under the codename Luminous, it will be revealed this year and is said to take place 400 years before the Skywalker saga in a time called The High Republic. It's unknown whether this game is a core entry or possibly a mobile title and word on the studio developing it was not provided.