Star Wars title from Visceral Games shifts direction as studio is shuttered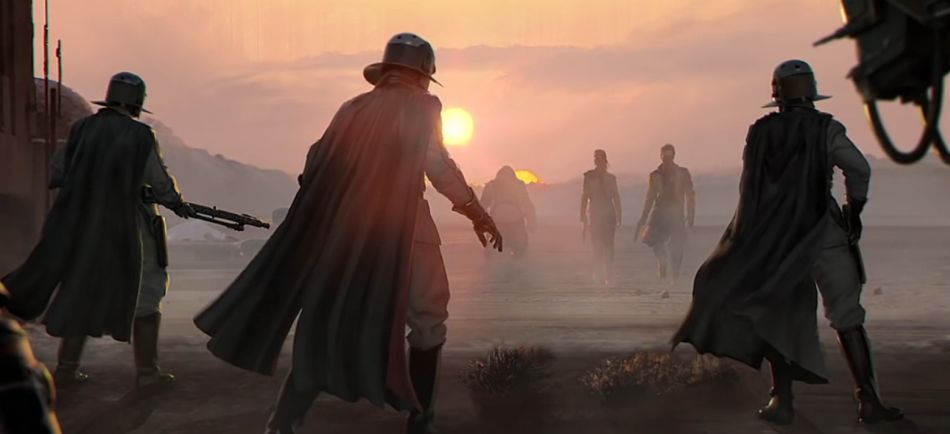 EA has announced the closing of Visceral Games studio along with news of a different direction for the studio's Star Wars action-adventure title.
The Star Wars title which was in the works at Visceral was set to be an story-based, action-adventure title set in the Star Wars universe.
According to EA, throughout the development process, after "testing the game concept with players," and listening to feedback, it was decided to create an experience "players will want to come back to and enjoy for a long time to come."
"Throughout the development process, we have been testing the game concept with players, listening to the feedback about what and how they want to play, and closely tracking fundamental shifts in the marketplace," wrote EA EVP Patrick Soderlund in a statement today.
"It has become clear that to deliver an experience that players will want to come back to and enjoy for a long time to come, we needed to pivot the design. We will maintain the stunning visuals, authenticity in the Star Wars universe, and focus on bringing a Star Wars story to life."
"Importantly, we are shifting the game to be a broader experience that allows for more variety and player agency," he continued," leaning into the capabilities of our Frostbite engine and re-imagining central elements of the game to give players a Star Wars adventure of greater depth and breadth to explore."
In turn, Visceral Games will be "ramping down and closing," and development of the Star Wars title the studio was working on will be handed over to a development team from across EA Worldwide Studios.
It will be led by EA Vancouver which has also been working on the project.
"We're in the midst of shifting as many of the [Visceral] team as possible to other projects and teams at EA," wrote Soderlund.
The Star Wars title was originally expected to release during EA's 2019 fiscal year, but that is no longer the case. Soderlund said a new "timeframe" would be announced in the future.
Visceral's Star Wars title has been in the works for a while now. With Uncharted creator Amy Hennig penning it alongside the story team at Lucasfilm, and Uncharted's Todd Stashwick co-penning. This title is in development alongside one from Respawn entertainment.
Visceral released its first game Future Cop: LAPD in 1998 when it was known as EA Redwood Shores. In 2009 its name was changed to Visceral Games and that same year, the studio released the first Dead Space title. It went on to develop two more entries in the Dead Spaces franchise.
Other works from the studio include Dante's Inferno, Army of Two: The Devil's Cartel, and Battlefield Hardline among others.