Gears 5: game pass, gameplay, multiplayer modes and more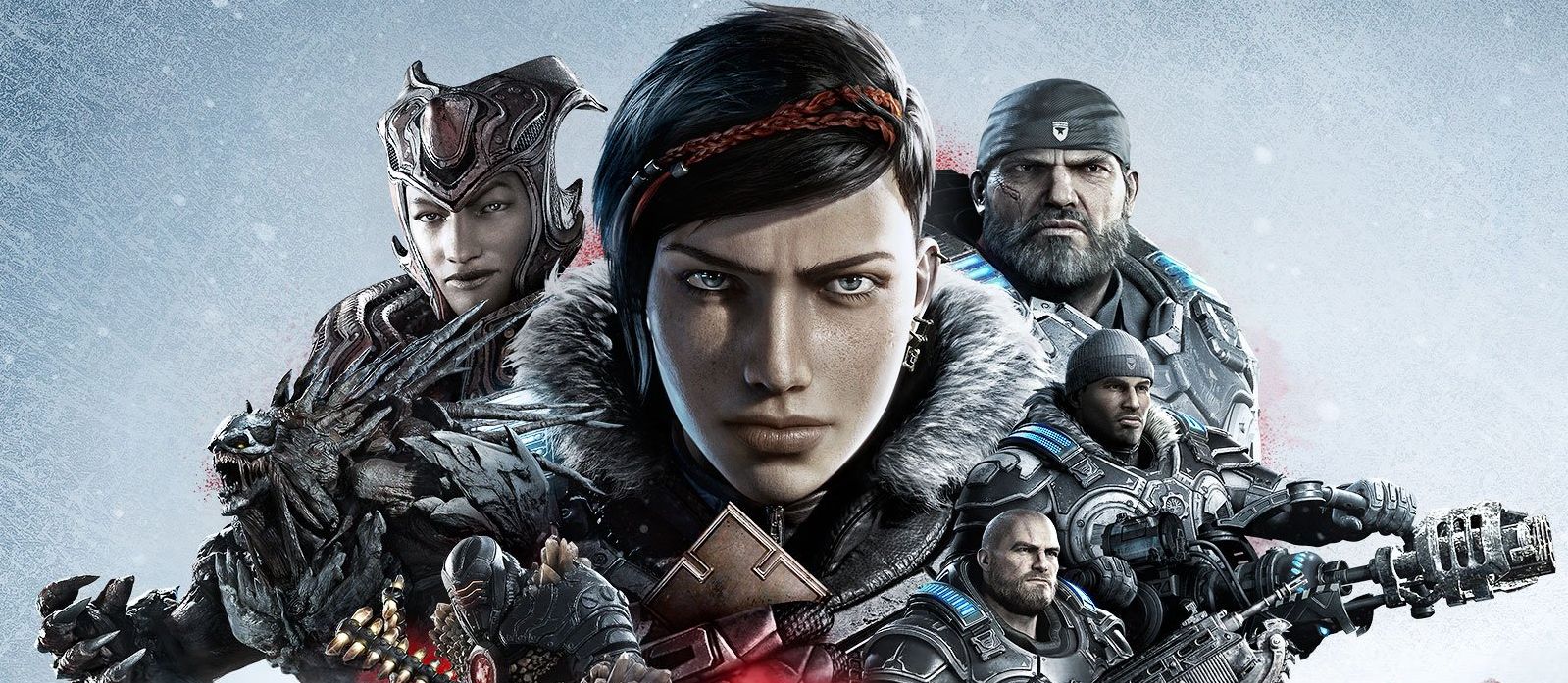 We're on to the home stretch in the wait for Gears 5, so let's take a look at everything we know about it so far.
Players were able to take part in several tech tests throughout July and there are several Gears 4 challenges you can complete that will net you some goodies in Gears 5.
There's not much longer to wait before Gears 5 hit the shelves, so we'll take a look at the new multiplayer modes, maps and more.
Gears 5: release date
Gears 5 releases for Xbox One and PC on September 10, 2019. If you have an Xbox Games Pass Ultimate subscription, you'll be able to play it from September 6.
Gears 5: pre-orders and Games Pass
For those of you who like pre-order bonuses, there are two to choose from for Gears 5: the Standard and Ultimate Edition.
Players with Xbox Games Pass subscriptions automatically get the Standard Edition bonuses. Likewise, players with the Ultimate subscription will get all of the Ultimate Edition bonuses.
The Standard Edition comes with:
Gears 5 Standard Edition
Terminator Dark Fate Character Pack when you play by September 16
The Ultimate Edition comes with:
Gears 5 Standard Edition
Ultimate Edition Character Pack
30 days of Boost
Early Access
Terminator Dark Fate Character Pack when you play by September 16
Gears 5: gameplay
The gameplay trailer at E3 showed Kait looking discernably torn between her duty to her squadmates and a strange pull towards their arch-enemies, the Swarm. Gears 5's tagline is "Bound by blood", summing up nicely the connection between the two.
Alongside a new campaign, there are several new multiplayer and co-op modes to dive into at launch. You'll also be able to build your own maps, something the Microsoft and Xbox communities are big into.
There will be a hands-on demo available at Gamescom this year, and we'll likely see a new gameplay trailer then, too.
Gears 5: multiplayer modes
It wouldn't be a Gears game without some solid multiplayer and co-op modes. There's the new Arcade and Escape modes, as well as King of the Hill and Escalation to choose from in Gears 5, and there's even a Bootcamp training mode if your skills are a little rusty.
Arcade is a new experience in Gears 5 and borrows from hero shooters by assigning passive skills to its roster of characters, as well as unique loadouts and upgrade paths. It has a new skulls system, where you can trade skulls for power weapons.
You can earn skulls by getting kills or assists in matches, and they'll carry over between lives. If you drop your new power weapon or die, however, it'll be lost. You can re-buy power weapons, which is a relief.
Escape is another new co-op mode for Gears 5. It's a three-player co-op experience where you work through a map as a team, taking out enemies while being chased by a poison cloud that somehow makes you explode upon death. Think of it as the Gears version of a battle royale.
Your character will have a special ability you can unleash on your foes and will be a mixture of passive and offensive skills.
Escalation has had a revamp, particularly where weapons are involved. There are four elements to Escalation, and the new weapons system allows you to place weapon onto the centre line at less cost than putting a weapon closer to your spawn point.
You can also upgrade a weapon and even disable an enemy's weapon. Not only that, you can upgrade your grenades into more powerful weapons as you go. You can check out more of the changes in our Escalation guide here.
Gears 5: microtransactions and Tour of Duty battle pass
The Tour of Duty system is a battle pass-like concept where you can complete daily challenges and seasonal medals. You'll unlock new skins and the new currency, Iron, which you can spend on even more cosmetics.
You can get loot boxes - called Supply Drops - but they're earned simply by playing Gears 5. Any dupes you get will automatically be turned into Scrap, a currency used to craft items. You'll be able to buy timed boosts, such as double multiplayer XP with real money, however.
You can also purchase characters for multiplayer with your real-life money, or you can grind it out and earn them by playing matches.
Gears 5: Gears of War 4 rewards
If you complete certain challenges in Gears of War 4 you'll be rewarded with various in-game items in Gears 5.
Reaching level 10 in multiplayer gets you 250 Iron.
Completing 10 rounds in PvP gets you the Slicer Lancer Execution.
Completing three matches of 25 or 50 waves in Horde gets you a three-day boost.
Earn all the achievements in all Gears of War console games will get you the Gilded Weapon set.
Complete the Gears of War 4 campaign in co-op on any difficulty to get the Gilded Kait set.