Gears of War developer The Coalition working on 'multiple new projects'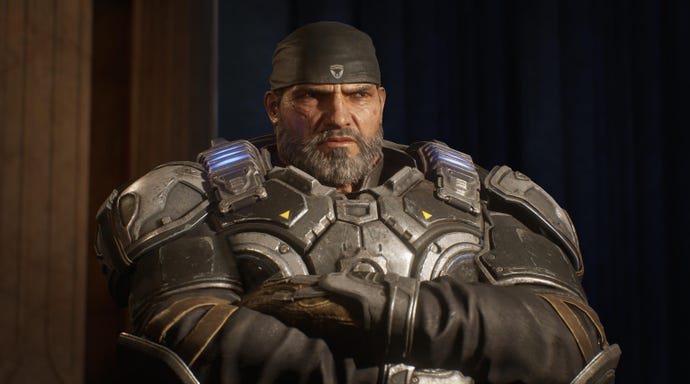 Gears of War developer The Coalition has announced it's moving to the Unreal Engine 5 begins production on 'multiple new projects' in the esteemed action series.
In a blog post, the Microsoft developer has announced that it is "shifting [its] resources to next-gen development using Unreal Engine 5" and that it's not just making a direct sequel to Gears 5, but "developing on UE5 for multiple new projects in the coming years."
The downside? It's probably going to take a while before we hear exactly what the studio has in the oven – it has explicitly stated that this shift to a new engine is going to be a big project that'll tie up the studio's resources for a while.
"Shifting to a new engine is a big undertaking, so we want to be clear that we will not be announcing any new projects or titles for some time," notes the developer. We've not seen too much of what Unreal Engine 5 can offer just yet, but if the mouth-watering tech demo that came out last year is anything to go by, the next games will at least be visually gorgeous. Let's hope it works as well on Xbox Series S/X as it does on PS5.
If you're eager for all more Gears, though, don't despair: there are still some more DLC packs in the work for Gears 5. "Gears 5 has content on the way, and we'll continue to release new operations through Operations 7 and 8," the post continues. "Each Operation will have two drops including new characters, new maps, and special events. Through the end of the year, we will have store updates with exciting new content as well as featured playlists."
Gears has a long history with the Unreal Engine – the first Gears of War title was famously developed by Epic and showed off the engine's chops back on Xbox 360 – so it's going to be interesting to watch the series grow and evolve alongside Epic's newest iteration of the development tool... especially if the incredibly good-looking Gears 5 Hivebusters is a teaser of things to come.