Gears 5 will let you buy characters with real money if you don't want to unlock them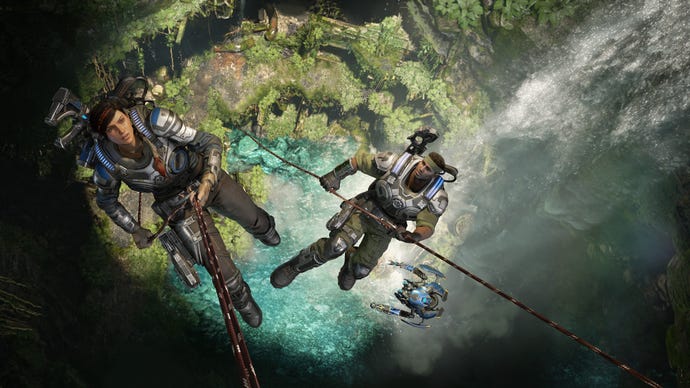 Gears 5 is ensuing some of the old money-earning methods that fans hate, but it'll still feature microtransactions.
We know that Gears 5 won't have a season pass or loot boxes - or, at least, the loot boxes it has can't be bought with real money. We also know that you'll be able to pay money for temporary boosts to things like your XP rate or supply drop progression - elements that won't affect your in-game ability, but which will make you progress through multiplayer faster.
The game will also, it's been revealed, let you spend real money on characters for multiplayer, as only some characters will be available straight away. You can earn characters through gameplay, but you'll also have the option to buy the ones you want outright.
This news comes via an interview on GameSpot with the game's multiplayer design director Ryan Cleven and the esports creative manager Rose Gunson. They talk about how the game will let you purchase 'Hero' characters with real money, should you choose.
"As new Hero characters impact gameplay, they will be both earnable and purchasable to players to maintain an equal playing field", they said. "Players have full visibility into the Hero Character they are selecting, and there is no randomness involved. New maps and Escape Hives will be free to all."
"While there are no purchasable loot boxes in Gears 5, there are earnable rewards obtained from simply playing the game. If players choose to purchase separate in-game cosmetic rewards using our premium in-game currency 'Iron,' they will have full visibility into what customization items they are purchasing."
So there you go - you can spend real money, but you always know exactly what you're getting for it.
Gears 5 releases for Xbox One and PC on September 10.