Far Cry 6 lets you recruit a sausage dog called Chorizo - here's the trailer and some screens
Far Cry 6 is real and it's coming next year. Ubisoft just showed the game off in a quick trailer during Ubisoft Forward, but we have some more details to share with you.
The game has been in development for four years, headed up by Ubisoft Toronto with support from various other Ubisoft studios.
Far Cry 6 takes place in Yara, a fictional island in the Caribbean. Economic sanctions have left it frozen in time and it's ruled over with an iron fist by El Presidente - Anton Castillo (Giancarlo Esposito, Breaking Bad). Here's some lovely screens: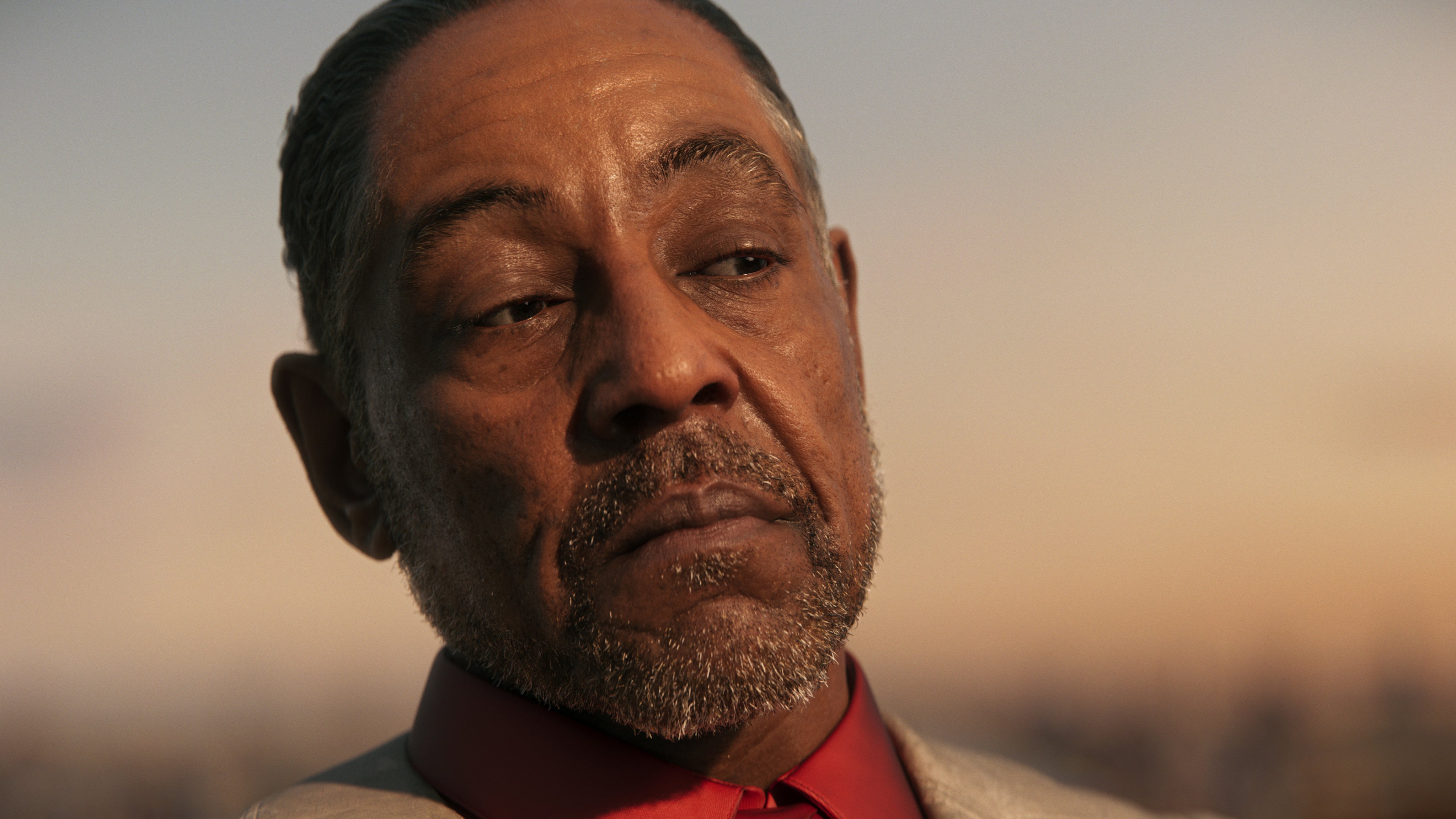 The trailer shows him passing a grenade to his son, Diego (Anthony Gonzalez, Coco), before pulling the pin and forcing him to stand over the populace protesting below. As Dani Rojas - our playable male or female protagonist - it's up to you to work with guerrilla forces to bring El Presidente down, fashioning weapons out of whatever scrap you can find.
As always, Ubisoft is saying this is its most ambitious open world. Yara is composed of sandy beaches, dense jungles, rural farmsteads, and even a sprawling capital city called Esperanza, The Lion's Den.
For the first time in the series, you'll see the protagonist during cutscenes. There's also a new take on the Fangs for Hire system, which is now called Amigos. You can recruit a sausage dog called Chorizo to fight by your side, just in case you were worried it might take itself too seriously.
The game's soundtrack is composed by Pedro Bromfman, famous for Narcos and Robocop, and the reveal trailer was created by Patrick Clair made trailer - title designer on Westworld and True Detective.
We got the chance to play Watch Dogs Legion and Assassin's Creed Valhalla prior to tonight's event.
Pre-orders for Far Cry 6 are now live, and the Gold Edition comes with a Chorizo skin that adds lethal spikes to his wheelchair and a cute bandanna. You can grab it on Amazon UK for the Xbox One and PS4. It doesn't seem to be live yet on Amazon US so you'll just have to buy the terrible Far Cry movie instead.